A load of old Tosh-iba
This week saw senior execs walk the plank at Toshiba after it was officially confirmed the company's accounts weren't worth the paper they were written on. An independent investigation found the firm had overstated its profits by $1.2 billion—almost triple an initial estimate provided the management. Sales have dropped around 20 per cent since the revelations were first aired in April, but most experts believe all is not lost: "Toshiba's reputation was not built overnight and it will not crumble with one scandal," said one.
One suspects the real story, however, will be how many other companies in the country are now scrambling through their accounts after finance minister Taro Aso said confidence in corporate governance in Japan could not continue to be undermined. All of which means it'd take a brave crisis comms pro to stray too far from the mobile phone for a few weeks, whether they are on their summer holiday or not.
Under pressure
If you think Toshiba has had a tough week, spare a thought for some of the region's press. In the week Reporters Without Borders released its latest survey on press intimidation, two journalists from the Myanmar Herald were fined 1 million kyat after being convicted of defaming the president. Civil rights groups claim it is an effort to intimidate the media ahead of November's general election.
Meanwhile, Malaysia has blocked access to the Sarawak Report blog because of its coverage of the 1MDB investment fund scandal, which has engulfed Prime Minister Najib Razak. It's a far cry from 2011 when he pledged "Malaysia would never censor the Internet". Still, he has some way to go to catch up with Thailand's prime minister, Prayut Chan-o-cha. When asked in March how the government would deal with journalists who refuse to stick to the official line, his diplomatic response was: "We'll probably just execute them."
And they call PR the dark side…
Dirty not so secrets
From the dark side to a bit on the side…has anyone in your office been particularly on edge this week? If so, it could be because they are scared witless of being caught with their pants down after the Ashley Madison security crisis. The online dating service that helps people cheat on their spouses was the victim of a data breach with hackers threatening to expose the identities of its 37 million, er, members.
Call us old fashioned, but maybe 'digital integration', in the (very) personal sense, isn't all that its cracked up to be. As George Bernard Shaw said: "The perfect love affair is one conducted entirely by post."
Movers and shakers
In Asia, Zeno Group India has made three additions to its leadership team with Rasika Bamba joining as national digital marketing leader, while Neha Singhvi has been appointed market leader north and Deepika Sandhu market leader west. Also in India, Ketchum Sampark named Surajeet Das Gupta as its new COO, and in Singapore Lewis PR appointed Scott Pettet (pictured below) SVP Asia Pacific from August 1, replacing Andy Oliver who is moving to the company's headquarters in London. Weber Shandwick has a new APAC CEO in Baxter Jolly, with regional chairman Tim Sutton relocating to London where he will also chair Weber Shandwick EMEA and Constituency Management Group (CMG) EMEA.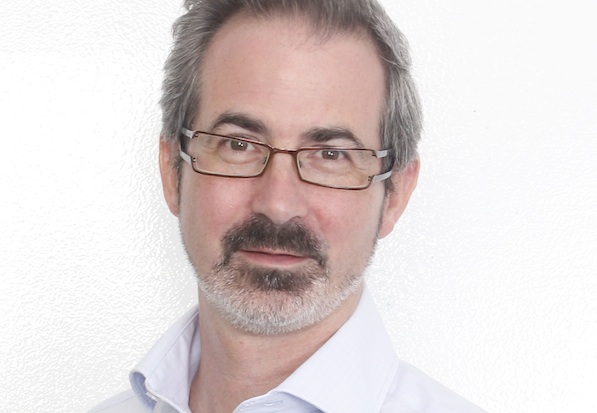 In the US, Allison+Partners nabbed Edelman sustainability MD Henk Campher to fill its newly created role of EVP of social impact, MDC Partners founder, chairman, and CEO Miles Nadal resigned amid an expenses investigation, and Penn Schoen Berland promoted Curtis Freet to CEO for corporate and political business and Jon Penn to chief executive for media and entertainment business.
In the UK, UBM named its CFO, Robert Gray, as the new chief executive of PR Newswire, effective immediately, Frank PR snapped up Paddy Hobbs from Cow PR as an associate director, and Claire Twohill, currently head of social media at ad agency Havas Worldwide London, will join Cirkle in the newly created role of head of digital.
In terms of contract gains, Havas snapped up the Air France-KLM deal is SE Asia and Rice picked up the Servcorp account for Singapore. In the UK, digital German lender Idor Bank hired Clarity PR to launch its services in the UK following a competitive pitch, while Vue Cinemas, Virgin Trains and burger chain Byron is seeking new agencies.
Final thought
Hats off to Fleishman Hillard which created this video mocking business-speak for Avaya...
However, is any agency brave enough to do one for the PR industry? If so, be sure to make it disruptive, compelling, new-age and innovative. Please send all pitches on a postcard...