"For me it all started with Ashley Cole being sick while having sex with someone who wasn't his wife," remembers one sports sponsorship grandee.
Since then it has been one thing after ano­ther. Teenage stars who won't get out of bed for less than £200,000 a week, and apparently won't get into bed unless there's a tabloid rep­orter present. Racist group sex, adultery, ludicrous shopping binges, drunkenness, smoking, cheating on the field. Cheating off the field.
And that is just the players. Then there are the recent revelations that FIFA, football's governing body, is being investigated by the FBI and appears to be rotten to the core.
And the litany of shame extends to other sports. NFL players in the US have been beating their wives. Seven-times Tour de France winner Lance Armstrong has been revealed as a drug cheat and a bully. And athletics coach Alberto Salazar is facing accusations of doping, bringing even the reputation of the nation's favourite athlete Mo Farah into question.
According to auditors PWC, the total value of the global sports market, including gate receipts, sponsorship, broadcast rights and merchandising, is around $145bn (£92bn) this year. It has grown a massive 35 per cent in the past nine years alone.
Even Lord Sebastian Coe, one of the great and the good of global sport, admits to PRWeek that the more money there is in sport, the more inc­entive for athletes, venues, hosts, marketing companies, sponsors and organising bodies to cut ethical corners. "When there is so much money there is a powerful incentive not to act in the Corinthian spirit," he says.
So you cannot help wondering whether the never-ending revelations of personal and institutional malfeasance (most recently the FA's 'sexist' tweet about returning female footballers going "back to be mothers, partners and daughters") are damaging the growth of the industry. Is money going to kill the golden goose?
Anthony Gregorio, CEO of Havas Worldwide in sports-mad Australia, thinks poor governance is putting at risk the attractiveness of sports sponsorship. "Brands will turn their backs on sports sponsorship if administrators do not get their houses in order," he wrote recently.
Most in the sports sponsorship industry believe, however, that most sport is not corrupt. "Yes, there are elements within sport that need to be cleaned up and it's true that money breeds greed," says Mark Stringer, founder of brand comms agency PrettyGreen. "It's just that these high profile few quickly become much more exciting and compelling for the media, tainting their field's reputation. It is no different from the MPs' expenses scandal. The story burns fiercely and then burns out."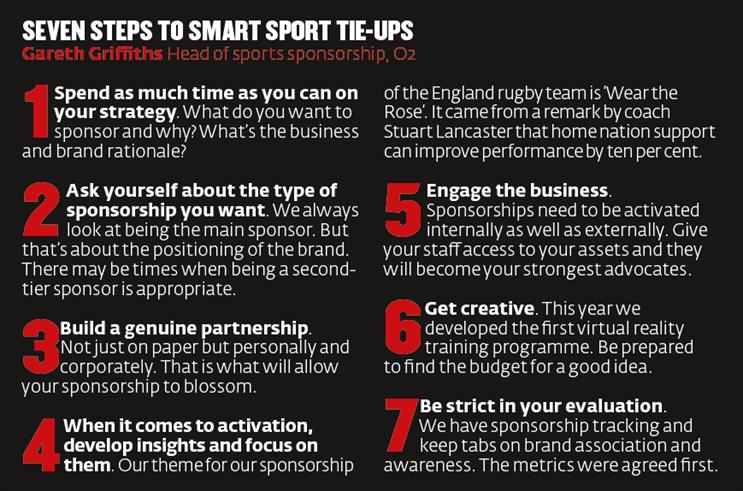 Henry Chappell, CEO of sports comms agency Pitch, says: "The truth is that for most people sport is about entertainment, not the Corinthian spirit. The so-called 'ideals' of international sport and concepts of sportsmanship were the product of a specific time, place and stratum of society – late 19th century, upper-middle-class England," he explains. "Most of the rest of the world doesn't really subscribe to that. They want unscripted drama, reversals of fortune, heroes and villains.
"So you might argue that there is no such thing as bad publicity and that all the revelations of bad individual behaviour and even bad corporate behaviour are just fuel for a long-running soap opera."
He does, however, think it is important to distinguish between types of bad behaviour. "In sport, reputation doesn't seem to matter so much as long as the sport itself is clean. Fans will only rebel if there is a perception that the sport is not fair. So cycling and athletics could face problems if they don't convince fans and viewers they have cleaned up."
Evidence suggests Chappell is at least half right. Football is by far the most troubled of world sports. There is general revulsion at FIFA's behaviour – 81 per cent who voted in a recent Daily Mirror poll backed a boycott of the World Cup. But there is no hard evidence fans are angry enough to not watch or attend the finals.
Public support
Even cycling, which looks mired in all sorts of questionable practices, does not seem to have been affected. According to British Cyc­ling, the governing body of cyc­ling in the UK, there are 1,336,000 more regular cyclists today than in 2008, and 254,000 more women now cycling regularly than in March 2013.
Following the fans' lead, there is no evidence sponsors feel compelled to desert sport. Top-tier sponsor Coca-Cola has exp­ressed anger and concern and was the first major sponsor to call for FIFA to put its house in order. But it has not even hinted at ending the relationship. "This controversy has tarnished the mission and ideals of the FIFA World Cup," said the firm in a statement. "We have repeatedly expressed our concerns about these serious allegations. We expect FIFA to continue to address these issues."
Other sponsors including Visa, Adidas and McDonald's have expressed their concern. But not one has threatened to withdraw. "No one wants to be associated with a corrupt sport. But sponsors are often the ones who can address governance problems, and that is best done in private," says Steve Martin, CEO of M&C Saatchi Sports and Entertainment.
And there is no evidence bad behaviour in sport is reducing its attractiveness to sponsors – or even that notably clean sports, such as the recent women's World Cup, command a sponsorship premium. In reference to the men's tournament, Stringer says: "A clean World Cup wouldn't cost any more to put on than a dirty one. And I can't see sponsors paying more to be associated with something 'clean'. The average person doesn't alw­ays care what's happening in the changing rooms or after hours. They just want to watch amazing sport."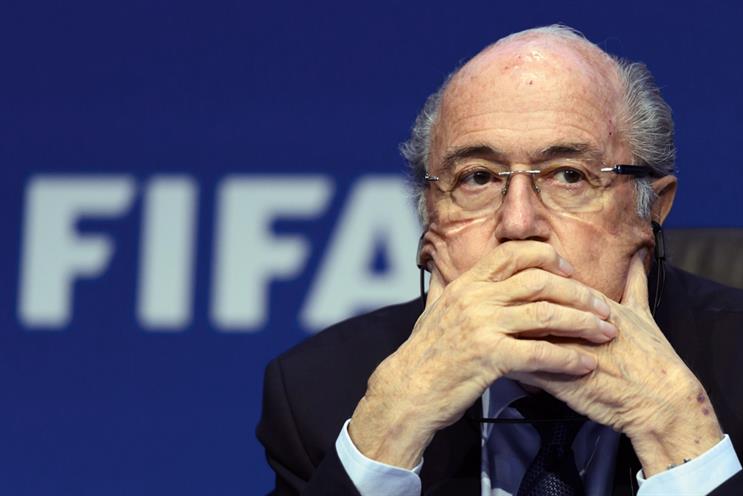 Not on the ball: FIFA president Sepp Blatter resigned after a host of scandals at the organisation. Credit: FABRICE COFFRINI/AFP/GETTY IMAGES


In too deep
In any case sponsorships are hard for sponsors to extricate themselves from bec­ause if they are done properly the roots go deep into both organisations, he argues: "There may be contractual issues. And there is the worry that when the fuss blows over your rival has replaced you. Years of marketing and budget will have been planned around the deal. The cost of rapidly ending a sponsorship could be greater than the sponsorship."
He seems to suggest the way to get rid of dodgy doings in sport may not be less sponsorship but more. Sponsors are not interested in cheating or kickbacks, so perhaps their involvement is one way to keep sport clean.
"Smaller sports will continue to rise and be assisted by sponsorship. Brands may even take elements of a sport and develop a deeper relationship that will make it more entertaining," he says.
In that way perhaps they can exert greater control and keep sport honest. For any sponsor that has to be a very sexy proposition. But not in an Ashley Cole sort of way. Obviously.


Towards content partnership
Ben Wells, director, Wells Said Consulting; board director, European Sponsorship Association

"Business-to consumer sponsorship is evolving. To marcoms professionals who work outside the core sponsorship industry (worth more than €26bn or £19bn a year across Europe), the change may not even have registered. But it's definitely happening, driven by two main factors.
Firstly, consumers don't behave as they once did, with changes more marked the younger they are. Content is no longer simply consumed; it's created, curated and shared with communities. Not all of this occurs within the confines of the traditional media rights structure.
The second factor is technology, which is increasingly putting the consumer in charge. Connectivity and emergent live streaming technologies will emphasise this still further. The traditional 'broadcast' B2C sponsorship model, based on media value, is soon going to be replaced with one predicated on personalisation.
As with most industry sectors in the previous seven or eight years, we have seen a concentration of value right at the top of the sponsorship tree. The bar above which sellers can compete on value is getting ever higher.
The Yokohama Rubber Company's recent £200m shirt sponsorship deal with Chelsea FC may sound like an extraordinary amount of money but given the fragmentation in the traditional media model, it's a reasonable alternative to a bog-standard media buy.
I have a theory that, in the not too distant future, much of the sponsorship model may be cashless. Yes, at the very apex – as with Chelsea – there will continue to be big cash payments in exchange for rights. But as there are fewer and fewer sellers able to offer the value that brands seek, the rest will be forced to derive revenues from more indirect methods.
For these businesses, sponsors should be viewed less as a short-term revenue generator and more as a partner whose content, marketing budget, communities and other assets are the difference between target audiences spending their time and money with them and someone else. Yes, we may finally be entering the age of genuine partnership.
This model should also suit the buyer, who is also likely to be playing in a crowded market as an engagement-based model should help provide differentiation. Understanding that each is trying to communicate with the same person should lead to richer customer experiences and could become the gateway to developing institutional value in customer relationships.
Who knows, we may even get so sophisticated that 'broadcast' branding assets are replaced with a personalised direct-to-consumer model that allows rights holders to split the traditional categories between more than one sponsor, ensuring that their customers engage only with brands that are relevant and value-adding to them."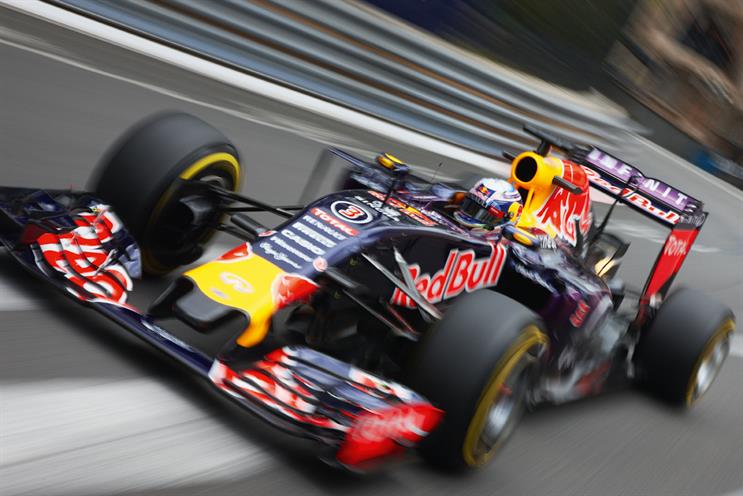 Credit: RAINER W. SCHLEGELMILCH/GETTY IMAGES)
Ten top sponsorship deals
1. Nike/Brazil national football team
Value: approx £100m for ten years
The first national team deal that delivered all-encompassing rights to the team rather than just a logo on a shirt.

2. Coca-Cola/The Olympics
Value: £bns
Coke has sponsored the Olympics since 1928, and has constantly found groundbreaking ways of associating with global major sporting events.

3. Adidas/David Beckham
Value: Lifetime deal worth £100m+
Helped make the Predator the global number one football boot for years. Adidas extended the association into personal product lines.

4. Kettering Tyres/Kettering Town FC
Value: unknown
The first shirt sponsorship deal in English football lasted a week in 1976 before the FA banned it. But it led directly to the FA making shirt sponsorship official a year later.

5. Robinsons/Wimbledon Tennis
Value: £100m+
Slazenger may be the longest-running sponsor of Wimbledon but Robinsons is the brand best associated with the tournament.

6. Marlboro/Ferrari
Value: unknown
During its 40-year association, ending in 2014, it relentlessly pushed the boundaries of what was allowed to be displayed visually on cars.

7. Sky/British Cycling/Team Sky
Value: approx £5m-£8m a year
Credited as a key factor in the modern cycling boom phenomenon. Well-planned investments and activation put the brand in the super league despite doping issues.

8. O2/Rugby Football Union
Value: £5m a year
Provides a platform to demonstrate its customer-centric brand promise and its technological abilities while engaging with fans and demonstrating support.

9. Red Bull/F1
Value: £440m from 2004-14 (Includes buying its team from Ford)
The success of Red Bull's team has given it media exposure equivalent to £200m a year.

10. P&G/IOC Olympics
Value: £65m from 2010-20
Becoming the official Olympic worldwide partner in the personal care and household products category, P&G created an emotion-led strategy for the sponsorship in the form of 'Proud Sponsor of Mums'.