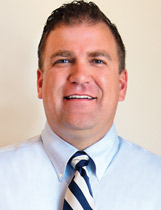 An abundance of communications talent in Kansas City, Missouri, means one thing: Hire them before the competition does, says Joshua Brewster, account group VP at Trozzolo Communications Group.
The city has rallied to keep Millennials and Generation Xers in Kansas City, he adds, and while prospective hires across specialties are plentiful, companies really have to act fast.

"There are great jobs in the city and companies are growing. People are hiring and doing so at a fast clip," Brewster adds.
Trozzolo has identified a unique approach to ensure its staff is comprised of the best possible candidates: "Our philosophy as we grow is not to wait until we have open positions. If we find the right talent, we're going to hire them and make sure to find a spot for them," he explains. "The talent is too good to pass up sometimes."
Despite any race to land the best candidates, Brewster calls the overall communications landscape in Kansas City robust, where over time, large, midsize, and boutique firms "started to play in the same sandbox."
Many nationally known names, including FleishmanHillard, have set up camp in the city, while firms such as Trozzolo have grown from just two people to 55, creating a sense of community across offices and agencies.
"We're all in it together – that may sound a little cheesy, but it's true," he says. "This is a big metropolitan city, but it is also a small town. This place is too small to not do good work and not respect your peers."
In the past year, the firm has "made an effort to really sharpen our senior leadership staff," continues Brewster, who says recruiting these candidates can be more challenging because for about a decade, communications professionals at this level have become "a little apprehensive about jumping ship."
Technology and healthcare are quickly emerging as powerful sectors on the Kansas City scene, he notes. Companies including restaurant chain Applebee's and chocolatier Russell Stover Candies are headquartered in the city.
Brewster says while some companies may feel the urge to have representation in a city such as New York, Trozzolo takes an approach that is quite different and unique.
"You don't need a New York PR team on your side," he says. "You need people that know and care about you. What we try to do is get into the bunker with clients and show them that our talent is every bit as impressive and smart as it would be on the coasts, except at a lower rate."
"In the Midwest, we have a lower cost of living," Brewster adds, "a great quality of life, and can attract talent more cost-effectively and pass those savings on to the client."
Fast Facts
1. Kansas City is also known as the City of Fountains with more than 200 across the city, according to visitkc.com
2. The median household income for Kansas City metro area was $56,248 in 2013, according to the latest census figures available. Median household income is $3,998 greater than the US median household income
3. Kansas City was home to Walt Disney's inaugural animation studio
4. Kansas City is pledging more than $15 million toward turning its downtown into a "smart city," with help from Cisco and Sprint, which will include amenities such as smart lights and Wi-Fi access, according to the Kansas City Business Journal
5. Brewster notes the city is known for its spirit of giving back and how many great causes there are for "people to wrap their hearts and minds around." Charitable groups include United Way of Greater Kansas City, Ronald McDonald House Charities of Kansas City, and Unbound
Reach out
Kansas City PRSA
210 West 19 Street,
Kansas City, MO 64108
(816) 994-0986
www.kansascity-prsa.org
Greater Kansas City
Chamber of Commerce
Union State, 30 West
Pershing Road, #301,
Kansas City, MO 64108
(816) 221-2424
www.kcchamber.com
Visit KC
1321 Baltimore Avenue,
Kansas City, MO 64105
(816) 221-5242
www.visitkc.com