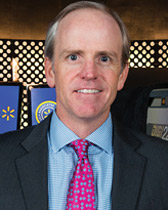 1. Dan Bartlett
EVP, corporate affairs, Walmart
By Andrew Card, president, Franklin Pierce University, former White House chief of staff
Working in the White House, among some of the most powerful people in the world, Dan Bartlett distinguished himself as a comms professional with outstanding judgment. He had the courage to speak truth to power and the wisdom to listen when it was needed most.
Dan has a strong commitment to ethics. He is also a terrific thinker and strategist, who is not afraid to go his own way when the importance of the cause warrants. Wise beyond his years, he had the uncanny ability to find just the right words that could reach millions of Americans and help them understand complicated issues.
He was a master of turning the gobbledygook of government-speak into clear, precise English the American people could trust. He believes in good leadership and he knows it starts with clarity and honesty in our words.
The consummate professional, he also knows how to build a very sound argument. He does so not to win the day, but to win the hearts and minds of those around him. His gift for language creates allies, friendships, and converts. He has the ability to find the right words that can persuade millions.
He is funny. He is wry. He is charming. And he is most definitely smart.
During his years as comms director at the White House, Dan achieved these many successes under enormous stress, yet he displayed an irresistible sense of humor throughout.
A wonderful colleague and dear friend, he's an even better dad and husband, which explains, in part, his recent success at Walmart. Simply put, Dan Bartlett knows how to earn the trust of millions of Americans.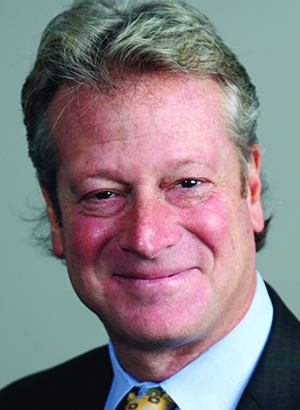 2. Andy Polansky
CEO, Weber Shandwick
By Renee Wilson, chief client officer, MSLGroup
As CEO of the world's second-largest PR firm, Andy Polansky is one of our industry's most visible
leaders and has gained the respect of the global communications community.
He leads with integrity and intelligence, honor and humor, kindness and competence, all while building a killer organization that takes no prisoners. Anyone fortunate enough to come into contact with Andy knows he is a rare breed of leader.
In 2014, he led Weber to one of its most successful years, with global growth of 15% and organic growth of 12%. Not only is Andy a formidable competitor, he also had the vision to invest in smart entities such as Mediaco and full-service ad boutique Sawmill. He saw where the puck was moving and made his play well ahead of the swarm.
Besides all this, he has the authentic admiration of staff and clients, and is a friend and mentor to many in the industry. One would be hard pressed to find anyone without a good thing to say about him – even his competitors.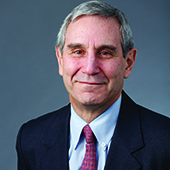 3. Richard Edelman
President and CEO, Edelman
By Corey duBrowa, SVP, global comms and international public affairs, Starbucks
Richard and I have known one another for a decade, but I only really got to know him when we shared memories about the important roles our late fathers had played in our lives.
His father Dan helped launch an industry and the world's largest PR agency, which Richard has served as CEO for 18 years (Starbucks' global agency for the last 20 years).
Richard is not just the steward of the family business; he has stepped into a role he's uniquely suited to play: industry leader and provocateur-in-residence.
His 6am blogs on topics from nonprofits to the business of public (not just media) relations possess an urgency, curiosity, and humility that perfectly convey the heart of the man.
On being inducted into the Arthur W. Page Society Hall of Fame last fall, Richard spoke about the shifting marketplace and the need for communicators to focus on building trust via long-term relationships. In a year not without its challenges, Richard is just as committed to transparency in the same way he has long counseled clients. I am quite certain Dan would be very proud.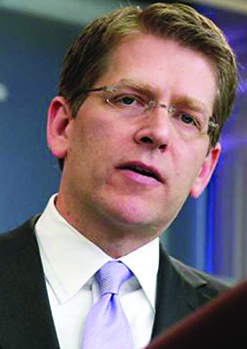 4. Jay Carney
SVP, global corporate affairs, Amazon
By Stephanie Cutter, partner, Precision Strategies, former White House adviser
Jay Carney has been at the epicenter of comms in virtually every sector of our country – from journalism to the White House and now Amazon.
Whether covering the collapse of the USSR as Time's bureau chief, traveling on Air Force One on 9/11 covering President George W. Bush, or speaking from the podium for President Barack Obama, Jay has not just witnessed, but also influenced and participated in big moments of change.
The same will be true at e-commerce giant Amazon, which is expanding into just about everything, including movie production and, potentially, drone delivery.
Like most large Internet-based companies, it intersects regularly with complicated – and sometimes inflammatory – public policy issues. Consumers want online access to good products, but also want their data protected. They want competitive pricing, but don't want invasive advertising.That's where Jay provides the differential for Amazon. He's written about complex policy issues and spoken about them from the White House podium for years. He knows what consumers care about, and how best to communicate with them.
Equally important, he has wisely advised a president and vice president on the toughest issues of the day, and knows how to thread big problems into good policy. Whether it is privacy, cybersecurity, taxes, or trade, Jay knows it, and is already helping Jeff Bezos and Amazon's team navigate through it.Plus, he's a Boston Red Sox fan, and in my book, you can't beat that.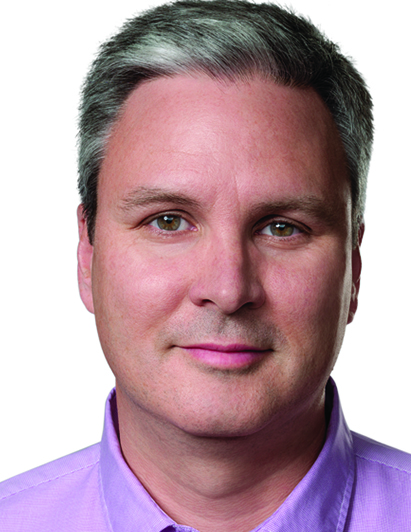 5. Steve Dowling
VP, communications, Apple
By Tim Dyson, CEO, Next Fifteen Communications Group
If anyone thought Apple would suffer when Katie Cotton retired as head of communications in fall 2014, they didn't know her successor was not only ready to take on the role, but also to ramp PR up a notch.
Since officially being appointed head of communications for the tech behemoth in April, Steve Dowling's communications challenges include having an openly gay CEO in Tim Cook, something still unusual in this country that could easily have been an unnecessary distraction for the company. Instead, Dowling and his team navigated the issue flawlessly.
On the product side, the brand recently shipped the Apple Watch after launching it last September. The company isn't known for long delays between product announcements and rollouts, but the two events couldn't have gone much better.
Under his leadership, Apple is slightly more willing to talk on a broader level than just products. This reflects its change in leadership, but also that Dowling is very much in control of comms and helping Apple navigate its position as the world's most valuable company.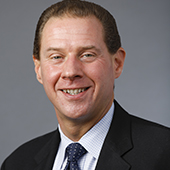 6. Ray Day
Group VP, communications, Ford Motor Co.
By Chris Preuss, SVP, marketing and communications, Delphi
I had no intention of dropping to "number two" after leaving General Motors as head of global communications in 2011, but I jumped at the chance to work with Ray Day at Ford.
The automaker's resurgence from the recession was no accident.
Having studied its turnaround like a master's science class while navigating GM's reputation from the mire of bankruptcy, it was clear Ford's recovery was most directly attributable to the brilliant plan and model that Ray initiated.
From his integrated agency and corporate team model, to challenging conventional industry thinking, to his relentless pursuit of innovation in storytelling, Ray's approach was more enlightened and creative than anything I had ever experienced.
He possesses deep business acumen and understands what creates value for all the automaker's stakeholders. He is focused, driven, and never tires. The confidence he has from Ford's leadership and CEO Mark Fields are enviable. I learned as much in three years working with Ray as the previous decade at GM.
He is a true visionary in the communications profession.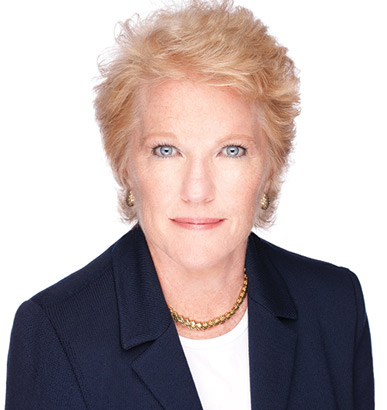 7. D'Arcy Rudnay
EVP and chief comms officer, Comcast
By Brian Roberts, Chairman and CEO, Comcast
In the past decade, D'Arcy has changed the game for us in communications. She has seen us through some of the biggest moments in Comcast's history – from acquisitions to new product innovations – with grace and professionalism.
She has the trust and respect of everyone on our senior team, which is why her office has become a revolving door of those looking for wise counsel. D'Arcy's influence extends far past communications. She's made it her mission to help shape talent across the company, and has become a mentor to so many. D'Arcy is also the executive champion of Comcast's women's network, which is incredibly successful – and another great example of how she makes things happen.
This year, D'Arcy was promoted to EVP, an extremely well deserved recognition of her amazing talent. We are so fortunate to have her at Comcast. We wouldn't be the same without her.
8. Jon Iwata
SVP, marketing and comms, IBM
By Gary Sheffer, VP, communications and public affairs, GE
I was talking recently with Jon Iwata about the future of our profession and he brought up the "art of the craft" – enduring skills such as writing and critical thinking that underpin our work.
I had never heard him talk about this. He became quite animated and was, as usual, spot on about it all. His point was that while almost everything we do is shifting rapidly – tools, investments, organizational design, job roles – some skills are non-negotiable.
Jon has long been the profession's leader on breakthrough ideas such as what makes an enterprise authentic and worthy of trust, or how character can differentiate it. My one reservation on being asked to become chairman of the Arthur W. Page Society was that I had to succeed Jon: It was like replacing Jack Welch.
Thankfully, he is co-leading Page's effort to define the future of the CCO. Jon's commitment to this work – remember, his day job is CMO of IBM – has been remarkable. I'm sure the draft release this fall will again influence our profession for years to come.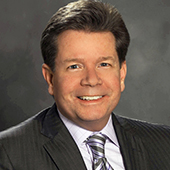 9. Dave Samson
GM, public affairs, Chevron
By Doug Michelman, SVP, corporate communications, Sprint
Leading communications for Chevron requires a deep understanding of business strategy, but also an equally strong insight into the complicated and dynamic global geopolitical landscape.
Energy drives world economies and the past year's plunge in oil prices created uncertainty and complex comms challenges across a wide swath of stakeholders.
And, as Dave Samson says, "When I go to work every day to advance Chevron's interests, others go to work elsewhere with the sole aim of putting us out of business."
His mantra is we must be business people first, communicators second. We must be steeped in the mechanics of the business, ahead of issues, strategically creative, and smart and excellent in execution.
He leads his team to drive engagement and advocacy through new technologies and channels, and Chevron's team pioneers the use of data to predict stakeholder behavior to reduce business risk and drive reputation. Over the two decades I have known him, Dave has demonstrated he is one of our industry's great leaders and influencers. He is dedicated to improving the art and science of our craft, leading a team with a strong moral compass, and always puts his people first.


New directions

Federico Lombardi, The Vatican
Pope Francis was hailed as a breath of fresh air when he was elected in March 2013. However, serving as the press-friendly pontiff's media watchdog has its challenges. For one, there is Francis' tendency to speak off the cuff to reporters, as he did when he surprised many by saying on a plane that he would not judge priests for being gay. Lombardi will also have to help the church continue to rebound from the pedophilia priest scandal.
Caitlyn Jenner, Celebrity
Jenner has put the transgender issue front and center and promoted awareness like no one ever has. The Olympic athlete and reality star's new Twitter presence broke the world record for the fastest-growing account in just over four hours and started conversations around the world that may be happening for the first time.
Paul Taaffe, Huntsworth
Starting in early 2012, Paul Taaffe helped stop the reputational bleeding at Groupon. Before that, he helped many corporate execs and foreign heads of state through crises while running Hill & Knowlton. He's set big goals in his role, promising Huntsworth will return to growth within one year after taking over as CEO of the network April.
Brian Niccol, Taco Bell
From burning Justin Bieber in the name of promoting Taco Bell's breakfast menu to recognizing the symbiotic relationship between tacos and beer, CEO Niccol is ahead of the fast-food curve. With plans to expand to India, he's delivering more to customers around the world than one might expect from a place known for the Fourth Meal, without overdoing it. He's not afraid of Redditors, either.
Robert Gibbs and Silvia Lagnado, McDonald's
The pressure is on for CCO Gibbs, former White House press secretary, and CMO Lagnado, formerly with Bacardi, as the fast-food giant tries to turn around its fortunes in a rapidly changing and more-health-conscious US dining market. The company missed analysts' expectations with its Q1 earnings, with revenue down to $5.96 billion from $6.7 billion in the previous year.
Loretta Lynch, Attorney general of the US
Lynch, the first African-American woman to hold the post, will have a tough balancing act ahead – building a good relationship with the rank and file of the police department, while addressing the issue of excessive force. Cybersecurity and financial crime are also high on her priority list. In late May, she tackled FIFA corruption by launching an investigation into the soccer body.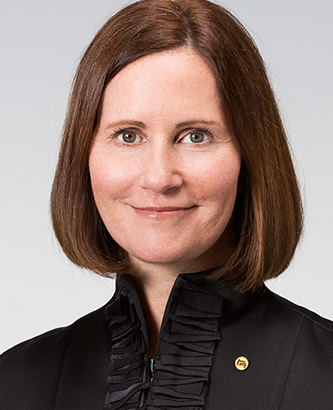 The Power List 2015 was compiled before Julie Hamp resigned as Toyota's global communications leader on Wednesday morning after being arrested last month for allegedly violating Japanese drug laws.

10. Julie Hamp
Former managing officer and CCO, Toyota Motor Corp.
By Tony Cervone, SVP, global communications, General Motors
Over the course of her career, Julie Hamp has raised the bar for her profession over and over again.
She continues to set new heights and break down barriers, now as managing officer and CCO for Toyota Motor Corp. Yes, that's right, Toyota globally. At its main headquarters in Japan.
She is not only the first female in that job, and the first American, but she is also the first person in that seat with a truly global background. While I don't want to diminish the first two – they are real and to be rightly proud of – it's the latter that will drive her continued success.
Anyone who knows Julie understands she measures herself on the ability to succeed into the future, not celebrating milestones. Her career has taken her across the globe, and to different industries, but predominantly automotive.
She leads people, driving for new levels of performance, but letting them do their jobs and continue to learn. Julie finds talented people, then nurtures them, and grows with them. She understands the role of solid counsel, but in a way that isn't offensive or threatening to senior leaders.
Julie understands the need for consistency, but allows it to be expressed naturally and authentically, with special sensitivity to cultural nuances. She understands discipline, but doesn't drive bureaucracy. In short, Julie provides a great balance. And she fully deserves to be "the first" in so many ways.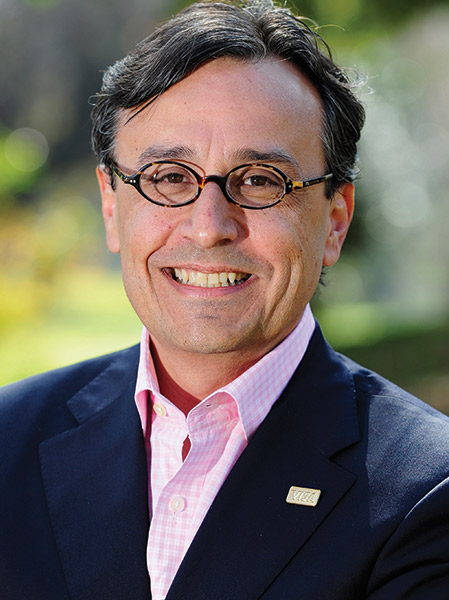 11. Antonio Lucio
CMO, HP Inc.
By Dave Senay, president and CEO, FleishmanHillard
In April, Antonio Lucio was appointed CMO of HP Inc., the company that will comprise HP's personal systems and printing businesses when Hewlett-Packard separates into two new publicly traded Fortune 50 companies, the other being Hewlett-Packard Enterprise.
Lucio will join the organization's leadership team to help drive sales and burnish a brand that promises innovations that empower people to create, interact, and inspire.
Given Lucio's previous post, eight years at Visa – where I worked with him closely – most recently serving as its chief brand officer, HP Inc. is bringing on someone who thrives on the global stage, marketing at scale, and is completely at home with an ambitious mobile, digital, and integrated marketing agenda.
In the last year alone, he launched a global campaign and announced a slew of innovations, partnerships, and sponsorship activations with the Olympics, FIFA World Cup, and National Football League – with the majority of spend on social and digital media.
In doing so, Lucio tapped into a feature-rich narrative transcending the transactional and breaking new ground by connecting with all stakeholders on an emotional level. He knows how to build brands by hyper-targeting the right people with the right message at the right time, through the right channels.
It's no surprise he is relentlessly focused on digital and social, fueling his insights engine with an ever-more sophisticated stream of analytics. In this age of "reformation" of communications and marketing, few have so completely embraced the new brand-building possibilities.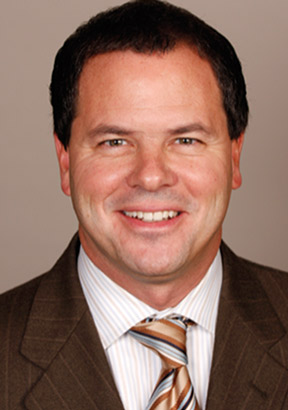 12. Tony Cervone
SVP, global communications, General Motors
By Jeff Kuhlman, VP, global communications, Nissan Motor Co.
Colleagues, former bosses, and journalists all have lots to say about Tony Cervone: I know – I asked.
"Seasoned, reasoned, calls it like it is, is a great teacher, and there is nothing he hasn't seen or experienced."
"Impatient with bureaucracy and unwillingness to try new things. Funny, profane, and professional. Younger PR professionals are attracted to him as a mentor."
"Not afraid to tell the truth, no matter how uncomfortable. Takes on tough assignments. Develops and maintains close relationships with co-workers and the media covering his organization."
"Always there without being too intrusive. Can see the greater picture. Straight shooter. And no bullshit."
However, I associate Tony with "clarity." I have never heard him give a complicated or unreasoned answer to any question. That's why he has worked with some of the biggest personalities in the airline and automotive industries and been the front man during many of the greatest challenges faced by companies that employed him.
He is a formidable opponent, charismatic leader, and a clear-headed strategist. And nearly everyone said that Tony was a friend.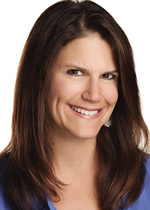 13. Diane Pelkey
SVP, communications and entertainment, Under Armour
By Kevin Plank, founder and CEO, Under Armour

Every day at Under Armour we talk about our passion to make all athletes better and
the importance of our brand voice. Protecting this authenticity and maintaining our trust with our athlete-consumers drives every decision we make.
As the curator of that voice and the communicator of our commitment to athletes, Diane Pelkey is the embodiment of the Under Armour brand. In the past seven years, she has built Under Armour's communications team from the ground up and has continued to display her exceptional leadership skills on a global scale, while forging a path for Under Armour to become the disruptive and impactful brand it is today.
Beyond her communications and storytelling expertise, she is an even better teammate and a true leader. She is my trusted partner, adviser, and confidante. As a true pioneer for our company, which implores its team members to remain "humble and hungry," I cannot think of a more fitting brand ambassador – and role model – than Diane.
We have the number one communications expert in the world working for our organization – and that makes all of us at Under Armour exceptionally proud.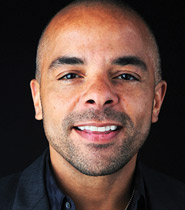 14. Jonathan Mildenhall
CMO, Airbnb
By Ashley Brown, VP of strategy, Spredfast
Jonathan is a whirlwind of big ideas and an unstoppable force of energy and intensity.
In 2010, we both worked for Coca-Cola – and he guided much of the marketing and messaging coming from Coke today.
His mission was to tell stories that matter. Jonathan inspired the global creative team to dream big and swing for the fences, and earned fierce loyalty in return. He gave his team the freedom to experiment, license to fail, and unflagging support to break down walls and barriers. The result was some of Coke's most inspired marketing in years.
Coke tapped security cameras in Latin America to uncover random acts of kindness, asking Where Will Happiness Strike Next, and inserted a poignantly optimistic point of view into the India-Pakistan standoff. These share-worthy stories won over 30 Cannes Lions in 2012.
At Airbnb, Jonathan is telling the story of, in his words, the world's first "community-driven super brand." He's given it an instantly recognizable mark and launched its first global ad effort – the exceptional Views. His career reminds us we can belong anywhere. As he's often said himself, he's boarded an amazing rocket ship.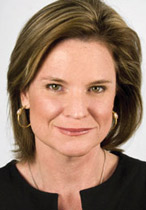 15. Jennifer Palmieri
Director of comms, 2016 Hillary Clinton presidential campaign
By Dan Pfeiffer, CNN contributor, former senior comms and strategy adviser to President Obama
Because of her long political history, the growing bevy of candidates looking to take her on, and the army of media outlets looking for traffic, the hardest job in communications is that of communications director for the Hillary Clinton campaign.
If you were to gather the world's best scientists in a laboratory to design the perfect person for that job, you would end up with someone exactly like Jennifer Palmieri.
Trusted by the Clinton world, the Obama administration, and the political press corps, she has all the right skills and experiences to get Hillary Clinton elected.
During the three years we worked together in the White House under Obama, Jennifer handled PR crisis after crisis with quick action, good plans, and a remarkable sense of humor.
She was a great colleague to her coworkers and a mentor to her staff, particularly young women. It is going to be a long and possibly bumpy road back to the White House for Hillary, but she is very fortunate to have Jennifer by her side.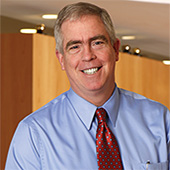 16. Dave Senay
President and CEO, FleishmanHillard
By John Graham, chairman and former CEO, FleishmanHillard
I worked closely with Dave for more than two decades before he succeeded me as FleishmanHillard's CEO in 2006 and it has given me great satisfaction to watch him develop into an outstanding agency executive and one of our industry's truly great leaders.
Dave totally transformed FleishmanHillard, keeping the firm in front of major trends such as the convergence of social and traditional media and the integration of communications across paid, earned, shared, and owned channels.
In 2011, he was jury president for the PR Lions at the Cannes International Festival of Creativity, chairing a panel of 16 judges from 14 countries. In 2014, he was named PR Professional of the Year on the agency side by PRWeek.
As he led the firm's transformation, Dave maintained three longstanding elements that will ensure our growth for years to come: A strong focus on producing great work for clients; a well-honed culture of success; and a disciplined approach to ethical decision-making that has become a model for the entire industry.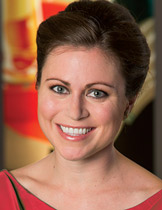 17. Stacey Tank
VP, corporate communications and external affairs, The Home Depot
By Tara Rush, SVP and chief corporate relations officer, Heineken USA
Stacey Tank is an unstoppable force that will blow your hair back. You feel it the moment she walks into a room. And, if you are lucky enough to have the opportunity to work with her, get ready for an adventure.
The two years I worked for Stacey at Heineken USA were the most interesting and exhilarating professional and personal years I've ever experienced.
Stacey led transformational change and helped ignite business growth for some of the most successful and well-known companies in the world. She also accomplished this while traveling the globe, dedicating time to the causes she's most passionate about, and raising two boys.
The communications world is filled with exceptionally talented professionals, but what makes Stacey so unique is her limitless energy, her constant drive to explore the unknown, and her ability to be a true change agent.
She's never just the communications or corporate relations lead – she's always a true business partner and a purposeful leader.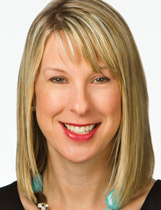 18. Shannon Stubo
SVP, corporate comms and CMO, LinkedIn

By Jeff Weiner, CEO, LinkedIn
I first met Shannon over breakfast. We discussed the prospect of working at LinkedIn. It wasn't a formal interview, and she wasn't officially looking, but I knew almost immediately she was the right person to lead communications for LinkedIn.
In fact, I offered her the job well before the check arrived. There is an energy to Shannon that is at once both expert and familiar, and has been there since the first day we met. I strongly believe that the relationship between a CEO and the communications and marketing team is critical, and that begins by having a strong rapport with the person who runs the department.
Shannon has built a world-class communications function and, through her leadership, has played an integral role in developing LinkedIn into the brand it is today.
Her leadership is felt across the organization and extends well beyond communications; she's a key adviser on all parts of the business. Shannon's strong leadership skills are critical to the success of LinkedIn, our brand, and culture.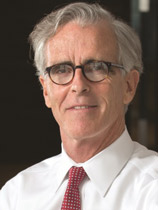 19. Jim Mahoney
Global corporate comms and public policy executive, Bank of America
By Anne Finucane, global chief strategy and marketing officer, Bank of America
The banking industry continues to strengthen since the economic crisis of 2008-2009. Still, members of the public, policymakers, and our customers want to know how we have changed and improved.
Jim is the man for this moment; an unflappable pro with deep roots in the industry. His steady hand during the ups and downs of the crisis and its aftermath helped shape a straightforward story: Today, we are less complex, less risky, with a simple business model focused on the core financial services our customers and clients need.
We operate in about 100 diverse US markets and in capitals around the world. Jim and his team developed disciplined processes to sustain a communications framework market leaders use to drive their business.
He is also a public policy strategist. Jim sees opportunities and is great at marshalling resources to seize them. He's the architect of our environmental sustainability leadership, by connecting the capabilities of our financial professionals with external demand. This combination led to Bank of America's $10 billion Catalytic Finance Initiative that CEO Brian Moynihan announced at the 2014 United Nations conference on sustainable development.
Jim is truly an original. His combination of skills and style, including his keen wit, creates a terrific mix of intellectual authority with an unpretentious approach. He avoids sticking his fingers into everything, yet his fingerprints are everywhere.
Jim has quietly redefined corporate communications and public policy at Bank of America. By doing so he has also helped redefine our company.
CEOs who get it

Tim Cook, Apple
"If hearing that the CEO of Apple is gay can help someone struggling to come to terms with who he or she is or inspire people to insist on their equality, then it's worth the trade-off with my own privacy," said Cook in October. Company efforts toward inclusion were also evident at Apple's Worldwide Developers Conference when two female Apple execs joined Cook in presenting products to developers.
Doug Rauch, Daily Table
The former president of Trader Joe's opened Daily Table as a nonprofit grocery store in Boston's Southie neighborhood of Dorchester. It offers high quality "sell-by-date" and surplus food at huge discounts to help low-income grocery shoppers. Rauch says Daily Table is about healthy and inexpensive food, rather than profits.
Bill Oesterle, Angie's List
Soon to step down from his role, the CEO was one of the first and most vocal opponents of the Religious Freedom Restoration Act (RFRA). He called off a major expansion of its HQ in Indiana and said he would not partner in the development as long as the RFRA remains intact and protections for the LGBT community were not in place.
Marc Benioff, Salesforce
Benioff told The Huffington Post he is reviewing salaries for all 16,000 Salesforce employees and giving women raises when he finds they are making less than male colleagues. "My job is to make sure women are treated 100% equally at Salesforce in pay, opportunity, and advancement. When I am done, there will be no gap."
Anna Maria Chávez, Girl Scouts of the USA
The organization has embraced digital technology in the past four years since Chávez joined. As part of her focus on making the Girl Scouts brand relevant in the 21st century, she invested in a tech system called the Customer Engagement Platform, which allowed members to sell cookies online across the country for the first time.
Cathy Engelbert, Deloitte
Engelbert took over as Deloitte's new CEO, making her the first woman to helm any of the country's major professional services firms. Her election as leader of Deloitte's 65,000 US employees is, she says, "a testament to what we started back in 1993 coming to fruition today" when the company launched an effort to boost retention and advancement of women.
Chieh Huang, Boxed
Described by Forbes as an "e-Costco," Boxed started offering employees free college tuition for their children this year. While involving just a few staffers, the effort created huge coverage and highlights a commitment to employees. Huang will create a nonprofit foundation to fund the project.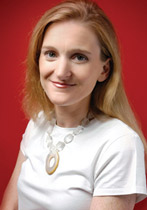 20. Rachel Whetstone
SVP, policy and communications, Uber
By Elliot Schrage, VP, communications and public policy, Facebook
The response from Google HQ was short and sweet. In a blog post titled "Really, Rupert?" Rachel Whetstone summarized Google's reaction with an animated GIF of a laughing baby – before dismissing claims made by The Wall Street Journal with a point-by-point rebuttal.
This was classic Rachel – demonstrating impact and flair in reshaping how people discuss technology and policy. When I joined Google in 2005 to lead communications and public affairs, we had about 20 employees and few of the functions necessary for the scale of Google's global challenges. We needed smart, scrappy leaders to build something special, and fast.
Rachel was the first person I hired: She possessed all those qualities, with originality, energy, and directness. Her strategic insight, stemming from her political background, challenged rather than reinforced conventional wisdom.
Rachel's leadership blended marketing, policy, and PR to create seamless campaigns. She has great intuition but insisted data inform decisions. Rachel knew how to identify, develop, and deploy talent. From where I sit, she's gotten even better.
Rachel is a fantastic partner who became a great friend – and now a friendly rival. She could have stayed at Google forever but Rachel seeks out challenges, so I'm not surprised she chose Uber as her next adventure. I would be surprised only if she wasn't continuing to reshape comms and policy for a world- class tech organization.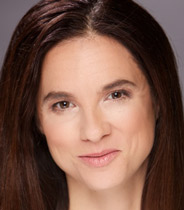 21. Caryn Marooney
VP, technology communications, Facebook
By Jane Hynes, SVP, communications, Salesforce
When the dot-com frenzy took San Francisco by storm, every top startup wanted to work with The OutCast Agency, the firm founded by Caryn Marooney and Margit Wennmachers.
I joined OutCast in 2000 and later became Caryn's client at Salesforce. She influenced me more than she knows throughout the 15-plus years we worked together – teaching me the fundamentals of storytelling and how to be fearless.
She has an uncanny ability to tell a great story. With her RIBS (relevant, inevitable, believable, and simple) methodology, she taught a generation of communicators how to ask the right questions, create a messaging framework, and build a case for why anyone should care.
But the most important skill I learned from Caryn was how to headline – it helps stakeholders understand the best possible headlines and worst case scenario dreadlines, so they can focus their message to get the story they want.
Her mix of raw smarts, humor, technical acuity, and honesty manifests itself in an infectious fearlessness, as anyone lucky enough to have worked with her knows.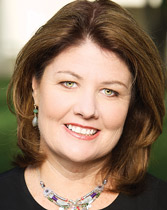 22. Maggie FitzPatrick
CCO and VP, global communication and public affairs, Johnson & Johnson
By Margery Kraus, Executive chairman, APCO Worldwide
Coming up to two years at Johnson & Johnson, Maggie FitzPatrick plays a defining and strategic role not just in communications, but also as a participating member of the senior management team for the largest healthcare company in the world.
Her strong leadership, backed by CEO Alex Gorsky's strategic vision, led to major changes in 2014. By focusing her team of 400 on analytics and innovation, FitzPatrick redesigned the global function, creating more centralized communications coordination among J&J's 250-plus companies.
She is building a team grounded in the latest thinking around content curation and new models for stakeholder engagement, with an emphasis on authentic advocacy. And to support and measure effectiveness, Maggie and her team have developed a new reputation model that puts J&J's credo and corporate character at the center, while reinforcing comms' contribution to business results.
As Maggie noted, the days of "reputation management" are over. Companies must embrace opportunities to build trust – with PR driving meaningful conversations while taking advantage of opportunities to "activate authentic corporate character" and create social value.
The impact of Gorsky's leadership and Maggie's enterprising spirit and results-oriented approach can be seen in J&J's sky-high reputation rankings in the past year. Look for great things to continue at the company as these changes take hold and strong business results follow.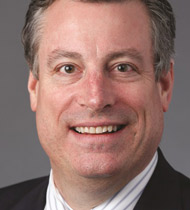 23. Rob Flaherty
CEO and president, Ketchum
By Ray Kotcher, Chairman, Ketchum
Having worked with Rob Flaherty for more than 20 years, his credibility and integrity define him as a leader.
He is passionate about our business and has a deep belief in the power of communication to effect change. Rob is committed to sharing his expertise at gatherings such as the World Economic Forum in Davos, Switzerland, where he regularly moderates panels on health issues.
He is ardent about literacy and gender equality in education and this drives Ketchum's long-standing, global, pro-bono partnership with Room to Read.
Also, Rob is one of the top client counsellors in our industry: His razor-sharp advice is sought by Ketchum clients and non-clients alike. He embodies the values of the firm and cares deeply about the distinctive Ketchum culture. He has a strong commitment to developing talent, serving as a mentor to many throughout the agency and the industry.
Finally, Rob believes PR is entering an explosive new era in which we will provide unprecedented value – I have no doubt he is right.
24. Corey D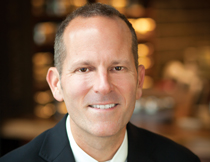 uBrowa
SVP, global communications and international public affairs, Starbucks
By Kirk Stewart, CEO, KTStewart
Starbucks CEO Howard Schultz has always believed that building a great, enduring company requires driving performance through the lens of humanity.
For the past five years, Corey duBrowa has brought to life Starbucks' high-profile leadership initiatives with powerful storytelling. And, most importantly, he's done it with a level of humanity we all should aspire to.
Corey cares deeply about people, first and foremost Starbucks' 300,000-plus partners. He cares about the people who work for and with him and inspires them to accomplish things they never imagined possible.
He's passionate about Starbucks' brand, our profession, sharing success and knowledge with others, and his beloved Oregon Ducks. Above all, Corey has the conviction to do the right thing, even when it might be unpopular.
But the proof is the impact Corey and his team has on Starbucks' business. During the last five years, revenue grew 53% and store numbers are up nearly 30% to 22,000 in 66 countries. And the brand was just ranked as Fortune's fifth-most-admired global company. In typical Corey fashion, he will not take credit for any of this. But he really should.
25. Fred Cook
CEO, Golin
By Harris Diamond, Chairman and CEO, McCann Worldgroup
Fred Cook had a clear vision of what PR should do and how it should do it from his early days as Golin CEO and he's since impressively revitalized, reshaped, and expanded the agency.
Golin now operates in more than 50 offices around the world and the agency's reinvigoration was built on Fred's commitment to innovation and understanding of the family oriented culture Al Golin inspired, allied to a fiercely competitive "nice guys who will kick your ass" attitude.
Unafraid to try different approaches, in 2011 Fred introduced g4, an innovative business model that replaced the firm's hierarchical generalist structure with four specialist communities. This has been a huge business driver, recently helping the agency win major clients Mountain Dew, Humana, Crayola, Astellas, Mattel's Barbie and Hot Wheels, Canon, Libbey Glass, and The Patrón Spirits Co.
Fred has been part of Golin for almost 30 years, but his path into the business was unconventional, encompassing spells as a doorman, cabin boy, tour guide, music exec, schoolteacher, and chauffeur for drunks.
And he applies this same philosophy to talent development, recently introducing the Golin Unternship, which pays new recruits for their first three months to go out and collect new experiences and fresh ideas rather than coming into the office. Fred's readiness to try new approaches in business or life has worked for Golin and is a good model for PR's future.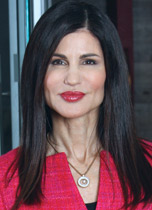 26. Donna Imperato
CEO, Cohn & Wolfe
By Harold Burson, Founding chairman, Burson-Marsteller
From its get-go in 1970 in Atlanta, founder Bob Cohn's firm was known for its creativity, but current CEO Donna Imperato has taken it to astronomically loftier levels.
I have watched this stunning process for almost two decades after a client conflict facilitated her transfer from Burson-Marsteller, which acquired C&W in 1982 and made it an independent entity 20 years later. GlaxoSmithKline was the account Donna took with her and she soon made a healthcare showcase, while extending her influence across C&W's spectrum.
On Steve Aiello's retirement in 2002, Donna was a shoo-in as CEO. Her "can do, the client is king, and all for one and one for all" spirit permeated the organization and impressed clients.
One highly visible office in London soon had more than a dozen counterparts on the continent. Recognizing Asia's potential, she expanded from two to 10 countries in two years
Her crowning glory came in 2013 when PRWeek named dark horse Cohn & Wolfe as its Agency of the Year. All the while, Donna quietly went about making C&W a "go-to firm for the mobile marketer," just one of the firm's niches in the digital world, and keeping demanding clients such as Colgate, ExxonMobil, JM Smucker, Merck, and Bayer happy. What a woman!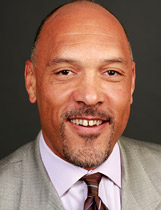 27. Barry Caldwell
SVP, corporate affairs and chief legal officer, Waste Management
By Kim Hunter, President and CEO, Lagrant Communications
Few have made an impact on their organization the way Barry Caldwell has, which was recognized last September when the Fortune 200 company added chief legal officer to his existing responsibilities for corporate affairs and communications.
At Waste Management, Barry has primary oversight of legal, corporate secretary, state and federal policy, corporate comms and community relations, real estate, security, and aviation.
In addition to overseeing all communications for the company, Barry also serves as a board trustee of the premier association for senior PR and communications executives, the Arthur W. Page Society.
As someone who fully grasps the saying "think global, act local," Barry also serves on the boards of numerous organizations focused on bettering the environment, including the Discovery Green Conservancy, National Waste & Recycling Association, National Association of Manufacturers, and Keep America Beautiful.
Moreover, he still finds time to give back to ethnic minorities interested in pursuing a career in advertising, marketing, and PR by regularly donating to The Lagrant Foundation.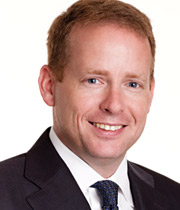 28. Jim Wilkinson
SVP, head of international corporate affairs, Alibaba Group
By Peter Land, Partner, Finsbury
What a year it has been for Jim Wilkinson, the definition of a multi-sport all-star in the field of corporate communications.
With the stamina, discipline, and hunger of a world-class marathoner, he moved back to San Francisco from New York, led Alibaba Group through its record-shattering IPO, spearheaded the multi-billion dollar 11.11 Shopping Festival, built a world-class global communications function, and helped create the first-ever regular-season NCAA basketball game played in China.
And that's not all, as those of us who have worked with him know Jim likes to "run into problems."
So, with the passion of a snowboarder who attacks the double black diamonds, he fended off Alibaba's critics with boundless energy and fierce determination – earning the abiding respect of Alibaba's CEO and leadership team.
Like every world-class athlete, Jim makes those around him better and challenges his team to produce their best work. But Jim is most proud of the birth this year of his son Sawyer, and his daughter Sierra's first San Francisco Giants baseball game.
That's not a bad year. If only Dez Bryant of Jim's beloved Dallas Cowboys could have maintained possession against the Packers.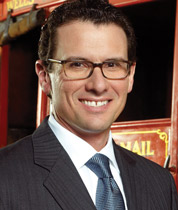 29. Oscar Suris
EVP, head of corporate communications, Wells Fargo
By Ray Day, Group VP, communications, Ford Motor Co.
When potential employees ask what we seek in new members joining Ford's communications team, the response is simple: We value communicators who are strategic, aggressive, and connected.
All three are fitting ways to describe Oscar Suris.
Having worked with Oscar from his time as a respected reporter at The Wall Street Journal to him leading corporate communications at Ford, I came to admire his passion, positive attitude, personable style, and strong ability to see complex issues and situations as they are today, but also what they could be in the future.
Oscar helped us navigate the toughest days of the global economic downturn.
He was part of the team that changed our communications model from skilled defense to aggressive offense. He cares deeply about the people with whom he works, and encourages an equal dedication to the community and family – including his own.
It has been rewarding to see Oscar grow in his role at Wells Fargo – steering his team and organization to a doubling of responsibility after merging with Wachovia in 2008.Oscar is a great teacher and has a mission to inspire others with what he's learned: Our profession is fortunate to have him as a colleague, mentor, and friend.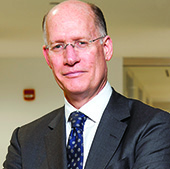 30. Don Baer
CEO and worldwide chair, Burson-Marsteller
By Joe Lockhart, Founding partner and MD, Glover Park Group
When I first met Don, neither of us would have predicted he'd one day run a global PR powerhouse.
He jokes he can't hold down a profession, but those many roles stem from his passion for the big changes in media and communications.
I saw it when, as chief speechwriter and White House communications director, he was my colleague working for President Bill Clinton. That focus drove him as a First Amendment lawyer and political journalist and, later, at global media company Discovery Communications.
At Burson-Marsteller, Don is bringing new energy, ideas, and creativity to a legendary firm facing dynamic challenges at the intersection of media, content, and technology.
He calls it "being more" and since he became CEO, the firm has embraced more research and data analytics, but also creativity in content production and cutting-edge distribution.
The new chair of PBS's board is gaining more insight about media's changing landscape and driving growth for Burson, from Bank of America to recent wins with FedEx and Oracle. In a landscape that increasingly values communications sophistication, it's no surprise Don is the perfect leader for one of the PR industry's iconic brands.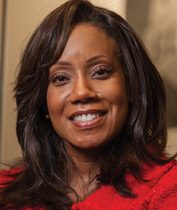 31. Charlene Wheeless
Principal VP, global corporate affairs, Bechtel
Charlene Wheeless' first task when she joined the global engineering and project management giant in 2009 was creating a more transparent company.
Fast forward to present day and Bechtel was named one of America's Best Employers for 2015 by Forbes and was one of the first companies granted permission by the Federal Aviation Administration for commercial use of unmanned aircraft system technology.
Global communicators

Oscar Zhao, BlueFocus
The chairman and CEO of the Chinese marketing powerhouse set a tenfold growth goal by 2022. Keen to generate most revenue from the digital space within the next decade, the company acquired Vision7 and We Are Social.
SY Lau, Tencent
Because "Lau's vision and direction have transformed Tencent's Online Media Group into China's largest and most admired integrated media service matrix," Cannes Lions named him the 2015 Media Person of the Year, putting Lau in the same ranks of Facebook's Mark Zuckerberg.
Sue Garrard, Unilever
Since joining Unilever in 2011, Garrard has led global comms for the CPG giant and pioneered its Sustainable Living Plan designed to improve hygiene and nutrition around the world, create opportunities within supply chains, and decrease the environmental impacts of sourcing. She also made campaigning on issues, such as deforestation, a key part of Unilever's mission.
Harald Zulauf, Media Consulta International
Zulauf helms the only German-led global agency network, employing 300 people from 25 nations under one roof in its Berlin headquarters. Two-thirds of those staffers are non-Germans, mainly due to Media Consulta's extensive work as the primary PR firm for the European Union.
Dr. Tom Frieden, CDC
Frieden's frank message upon returning from West Africa compelled the White House to step up relief efforts during the Ebola crisis. In Time's 100 Most Influential People, Michael Bloomberg said hiring "Frieden was one of the best decisions I've ever made" and called him fearless. Frieden helped end smoking in bars and restaurants, get calorie counts added to restaurant menus, and speaks out in favor of vaccines.
32. Torod Neptune
VP, corporate communications, Verizon Wireless
One of the most visible corporate communications executives in the industry, Torod Neptune has no shortage of things to keep him busy. First is Verizon's $4.4 billion acquisition of AOL, which will give the wireless provider an injection of content, advertising technology, and video services. Verizon also had one of the most creative responses to the Federal Communications Commission's February ruling on net neutrality, issuing a "Morse code press release" to show its disapproval.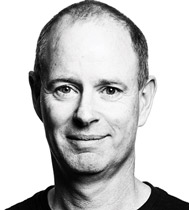 33. Frank Shaw
Corporate VP, corporate communications, Microsoft
Microsoft is at a crossroads as it marks its 40th anniversary this year, and communications leader Frank Shaw is positioned to help tell a new story for the tech giant. Since Satya Nadella took over as CEO in 2014, the company has been cutting costs and trying to innovate at a faster pace to keep up with the likes of Apple.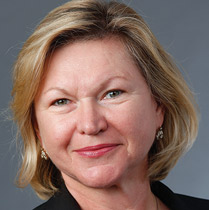 34. Zenia Mucha
EVP and CCO, The Walt Disney Co.
Zenia Mucha "has a profound understanding of people and doesn't do anything without passion and commitment," says former Gov. George Pataki, who she served as comms and policy adviser. Mucha and her team finesse an integrated comms strategy around Disney's complex portfolio that includes theme parks, cruise ships, consumer products, TV, and movies, as well as Marvel, Pixar, and ESPN.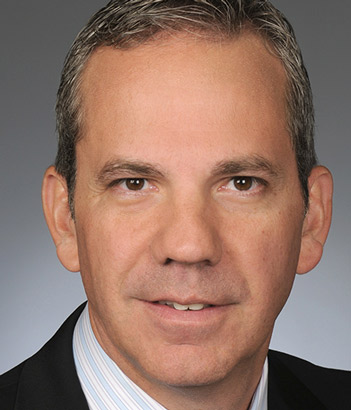 35. Chris Monteiro
CCO, MasterCard
Chris Monteiro has led MasterCard's global function since 2011, helping the company achieve its vision of "a world beyond cash." Monteiro uses consumers' insights via online platforms to inform business decisions and improve products. This has led to a direct growth in budget and headcount at MasterCard.
In relation to this, earlier this year he realigned the comms team to emphasize MasterCard's focus on influencer engagement and social listening.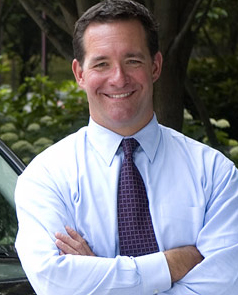 36. Jeff Kuhlman
VP, global communications, Nissan Motor Co.
Jeff Kuhlman runs communications at Nissan, including product and internal comms and CSR, not to mention the Nissan Global Media Center. He helped take the company's PR in a new direction during this year's Detroit Auto Show, introducing Nissan and Renault CEO Carlos Ghosn to consumers via a Reddit AMA. While some panned the event as having too many easy questions, Kuhlman contended it was a success, citing the 4,000 questions asked of the CEO.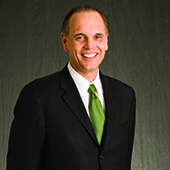 37. Mike Fernandez
Corporate VP, corporate affairs, Cargill
In September, Mike Fernandez will celebrate five years with the country's largest private company, which this year celebrated 150 years of working to feed the world, complete with a new brand promise, "More successful with Cargill." The Plank Center's 2013 Milestones in Mentoring honoree is no stranger to success, making history early in his career as the youngest person to serve as a press secretary to a Senator on Capitol Hill, as well as stints with Eastman Kodak, Cigna, ConAgra, and State Farm.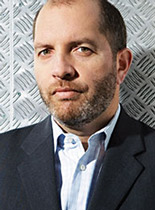 38. Peter Granat
CEO, Cision
Cision looks very different from when Peter Granat took the top job at the PR and social software behemoth in 2013. Last year, Cision combined with Vocus, and it has been on an acquisition spree, snapping up companies such as Viralheat, Visible Technologies, and Gorkana Group.
With the pending Gorkana merger under investigation in Europe, questions have arisen over whether Cision's latest move will lessen competition in the production and supply of media services. Granat recently told PRWeek the company is "trying to stay ahead of the industry's changes through acquisitions and increased investment in tech."
39. Mónica Talán
EVP, corporate comms and PR, Univision Communications
Mónica Talán has been an integral part of Univision since 2008, creating the corporate communications department and raising awareness of the Hispanic media company. She manages corporate and internal comms and oversees PR teams in New York and Miami for the continually growing brand. As of May, Univision acquired African-American media outlet The Root. Aside from daily responsibilities, Talán is part of Univision's women's leadership council, a resource group that helps advance women employees at the company.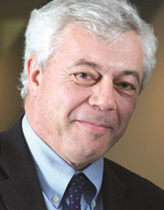 40. Olivier Fleurot
CEO, MSLGroup
Although 2014 was a challenging year for MSLGroup with slight single-digit decline in US revenue, under Olivier Fleurot's leadership, the agency retained its relationships with top brands. He oversaw the firm's work with PayPal and Netflix last year. But it was MSL's Procter & Gamble/Always Like a Girl effort, in particular, that won a slew of industry awards, including the 2015 PRWeek Campaign of the Year.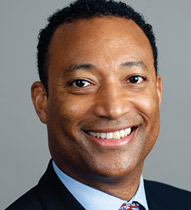 41. Kim Hunter
President and CEO, Lagrant Communications
Diversity champion Kim Hunter's recent letter to agency leaders published in PRWeek says it all. "I've walked the halls of some of the top 10 PR agencies and was not able to find one African-American male on the global senior leadership team. Aside from receptionists and administrative assistants, I saw no one that looked like me. I refuse to let this be the future of our business." You can be sure he will not let this issue rest.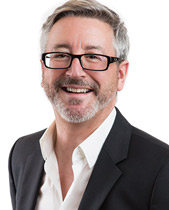 42. Stuart Smith
Global CEO, Ogilvy Public Relations
Since taking the reins from Christopher Graves last September, Smith has been focused on turning around Ogilvy's flat fortunes, with a specific focus on North America. Smith, formerly Ogilvy's CEO for EMEA, undertook a similar task in that role, as well as in previous positions at Edelman UK and Hill & Knowlton EMEA. Under Smith's leadership, Ogilvy has restructured the way it approaches business and clients, elevating four executives to lead social, earned, content, and insight and strategy.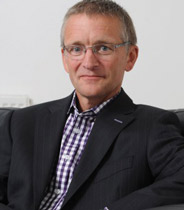 43. Tim Dyson
CEO, Next Fifteen Communications Group
Longtime Next Fifteen CEO Tim Dyson has steered the holding company through changes, acquisitions, and tumultuous times over the years. Recently, he's been helping the group, which owns Text100, M Booth, Bite, The OutCast Agency, Beyond, and 463 Communications, among others, focus on digital and content marketing efforts. At the end of 2014, Next Fifteen scooped up content marketing agency Story Worldwide.
Dyson called 2014 a record year with revenues up 10.6% overall and profitability up 51.6%. Next Fifteen's US businesses performed strongly with revenue up 13%. Revenue rebounded sharply in the UK, growing 27.3% following declines in the first half of the year.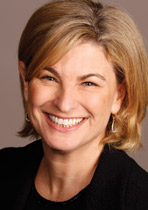 44. Sally Susman
EVP, corporate affairs, Pfizer
Pfizer has abandoned plans to buy AstraZeneca, but Sally Susman has plenty on her plate at the world's largest pharma company. Pfizer's Get Old campaign is going strong, energizing an aging population with "oldspiration" on the way to overcoming #FOGO (fear of getting old). Susman's experience runs the gamut – prior to Pfizer, she was at Estée Lauder and American Express following nearly a decade with the federal government.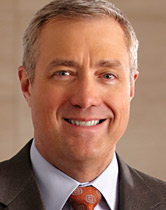 45. Larry Solomon
SVP, corporate communications, AT&T
Since taking the comms helm at AT&T in 2007, Larry Solomon has led the company through many major initiatives, most recently its merger with DirecTV. He's helping tout the proposed deal's benefits, despite continued backlash from opposing companies. AT&T is also still promoting its ongoing public awareness campaign that discourages distracted driving.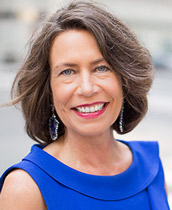 46. Karen van Bergen
Global CEO, Porter Novelli
Porter Novelli's comeback story is continuing under Karen van Bergen, more than two years after taking over the top job at the firm. She added client-side talent in the past year in former Unilever comms chief Christine Cea and oversaw impressive growth in North America and Latin America.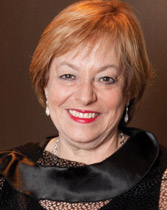 47. Margery Kraus
Executive chairman, APCO Worldwide
At the end of 2014, Margery Kraus wrapped a restructure of senior staff at the agency she founded and named international president Brad Staples to succeed her as CEO. "We are now a much more global company and wanted to run the organization in a more global way," she said at the time. Kraus moved into the role of executive chairman to focus on clients and mentoring staff, but is still heavily involved in everything at the agency.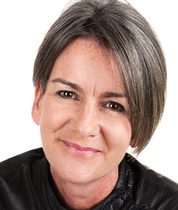 48. Aedhmar Hynes
CEO, Text100
Although Text100 lost its shared $10 million account with BlackBerry in December, the firm is still going strong under 15-year veteran Aedhmar Hynes' direction. In 2014, the agency had one of its best years of revenue growth at 13.7% globally and 20% in the US, respectively. Hynes attributes success to well-established methodologies and IT and HR systems.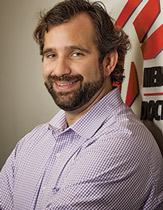 49. Jason Cone
Executive director, Doctors Without Borders
Jason Cone was promoted to executive director just last month, having served as communications director for the last six and a half years. In that role he oversaw emergency and advocacy communications campaigns on issues ranging from the West African Ebola outbreak and Haiti earthquake to global childhood malnutrition.
Cone has conducted risk assessments and analyses in South Sudan and Myanmar for Doctors Without Borders' Medical Care Under Fire campaign and oversaw production of eight documentary films as part of Starved for Attention, a campaign against childhood malnutrition that was nominated for an Emmy in 2013.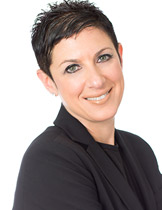 50. Barby Siegel
CEO, Zeno Group
Chief executive of a nearly $40 million agency with 23 offices around the world and more than 270 employees, as well as mother to two daughters – Barby Siegel is the embodiment of a strong, fearless woman. On the way to turning Zeno into a $100 million company, she led the firm to 11% overall growth in 2015.