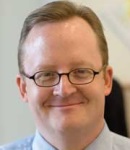 OAK BROOK, IL: McDonald's has named Robert Gibbs, former White House press secretary and more recently founding partner at the Incite Agency, as EVP and global chief communications officer, the company said Tuesday morning.
It also appointed Silvia Lagnado, most recently CMO at Bacardi Limited, as EVP and global CMO. Both will report to president and CEO Steve Easterbrook.
Gibbs will lead the corporate relations group at McDonald's, which manages internal and external comms and government and public affairs.
He will replace Bridget Coffing, who said earlier this year that she is retiring.
Gibbs stepped down from his role as President Barack Obama's first White House press secretary in January 2011, then became an adviser to Obama's reelection campaign. He was succeeded by Jay Carney.
Gibbs served as White House press secretary from Obama's first inauguration in January 2009 to February 2011. He also helped develop Obama's communications strategy during his successful 2004 Senate run and both presidential campaigns.
Gibbs is joining McDonald's as the fast-food giant tries to turn around its fortunes in a rapidly changing and more-health-conscious US dining market. The company missed analysts' expectations with its first-quarter earnings report, with revenue down to $5.96 billion from $6.7 billion in the previous year. Net income also dropped nearly 33% to $811.5 million.
The company appointed Easterbrook, formerly its senior executive brand president and chief brand officer, as CEO early this year. He replaced Don Thompson in the company's top job.
Related:
White House press secretaries: Where are they now?
Video: Robert Gibbs and Ben LaBolt, The Incite Agency
Video: Robert Gibbs, former White House press secretary
In June 2013, Gibbs teamed up with former Obama for America national press secretary Ben LaBolt to launch a DC-based strategic communications firm known as The Incite Agency. The month before, former Obama campaign advisers Stephanie Cutter, Jen O'Malley Dillon, and Teddy Goff launched a strategic consultancy named Precision.
Gibbs is the most recent in a string of prominent former Obama aides to take a key comms or strategy role at a private-sector blue chip. Carney joined Amazon in a new position overseeing PR and public policy early this year. His title is SVP and head of the newly created global corporate affairs department.
Last August, Uber brought on former Obama for America campaign manager David Plouffe as SVP of policy and strategy, overseeing all global policy and political activities, as well as comms and branding.
However, last month, Uber appointed Google comms veteran Rachel Whetstone as SVP of policy and communications, with Plouffe moving to a chief adviser role for the company and CEO Travis Kalanick.
Gibbs could not be immediately reached for comment.
This story was updated on June 9.