The hype around Episode VII is already reaching fever pitch. It's set to be a blockbuster of epic creative excellence, edge-of-your-seat entertainment, and full of gripping storylines. I refer, of course, to Episode VII of the Cannes PR Lions. Fans can anticipate the return of popular themes – integration, cross-agency collaboration, and real-time content marketing, all torqued up and shinier than ever.
Star Wars and PR share a common irresistible pull: interconnected storytelling with continuous reinvention. PR is a recurring character in the cleverest campaigns this galaxy has ever seen. Here's the twist: Those that cast PR in the lead build diehard fan bases that keep coming back for more. There is always a new mission. While the lines have blurred, PR's brand of behavior-changing creativity is powerful. Here are five reasons why PR thinking is the hero and the future.
The Force is strong: The Force behind PR's power comes from authenticity. Trust that is earned, not bought. PR by design, not consequence. The art of influence is instinctual in the PR mindset. Letting go of control and relying on this instinct is part of the liberating evolution of the industry. For all the talk about what breed of agency does it best, there's no argument that PR pros are the Jedi masters of building trust and reputation. When it comes to mastering creative artistry, the industry is keenly aware it is "Do. Or do not. There is no try."
Always in motion is the future: Technology has democratized creativity. PR's empire today is boundless, from social to experiential to technological – whatever engages, inspires, and moves people. Nothing stands between PR, its agencies, and their infinite creative potential – in this category and others, too.
Use the Force for good: That creative freedom includes our power to change the world and make it better. I wish that the whole industry saw every campaign as that chance. In this c-to-b era, people's preference for purpose makes shared value non-negotiable and every campaign more emotionally connective.
PR has a long track record of giving a voice to issues that might otherwise be neglected. Relevant to product and service benefits, purpose in creativity is modus vivendi for brands truly in touch with their target audiences. We should all demand spectacular business and societal outcomes at this year's festival, and forever after.
Patience you must have: A real-time, always-on world rewards brazen creativity with lightspeed engagement. The big – but short – idea only goes so far. Building trust and reputation requires the fullness of time. PR thinking draws extra depth and strength from the big – and long – idea. Data-rich insights are most potent when they inform the calibration of a campaign as it unfolds. Conversations and engagement that go on longer drive lasting impact. That staying power from brilliantly applied PR is the centerpiece of Cannes Lion legends, and the future.
The circle is now complete: PR is about changing behaviors, not just perceptions, and forming relationships that leave an imprint on the psyche. As vividly as I recall seeing Star Wars in 1977, the sight of shelter dogs smart enough to drive cars and forensic sketches revealing real beauty still move me to this day.
Here's to celebrating those who bring the unbridled force of true PR creativity to Cannes. Pass me the popcorn and rosé, "Chewy, we're home."
-Lynne Anne Davis, president of Asia-Pacific, FleishmanHillard and president of the Cannes PR Lions jury

More or less at Cannes?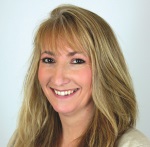 Alison Eyles-Owen, Global EVP of marketing communications at Hill+Knowlton Strategies:
I would love to see more communications agencies actively participating in the festival; both on the main stage, and by entering and winning awards, particularly in the PR category, which in the last five years has been dominated by many other disciplines.
It is exciting to see new awards making their debut, particularly the launch of the inaugural Glass Lion that celebrates breaking the unconscious gender bias, and dispelling stereotypical gender portrayals. Unsurprisingly, both this jury and the PR jury have strong female representation, but generally female creative talent is under-recognized in this industry and Cannes is a great opportunity to right this bias.
I would vote for less of the Gutter Bar, less mid-40s muffin tops on display, and possibly less red wine. After all, as every creative knows, summer is so much more rosé season.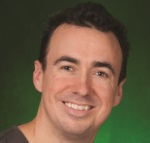 Quinn Kilbury, senior brand director at Heineken:
More inspiration from outside the advertising and marketing world. A marketer's competitive set goes way outside their product category and other advertising these days. I would also love to see more involvement from culture makers.
Could do with seeing fewer French people. I joke. They are the best. Seriously, though, probably fewer huge auditorium presentations and talks. Instead, let's see more of the intimate small group conversations you end up finding on your own at 2am. That's where the real magic of Cannes is.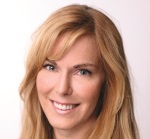 Marta Karlqvist, president of the Nordics at Cohn & Wolfe:
Less boring, unimaginative festival sponsors. If you are spending a lot of money on sponsoring a festival celebrating creativity, then please do something creative.
Take a hint from Google, which built an entire playground for adults on the beach. It might have gone all in, but the area was – unsurprisingly – always packed.
More of everything. Cannes Lions is the perfect mix of amusement park, celebrities, trade fair, inspirational lectures, sunshine, and creative workshops – all served up in a huge bowl of rosé wine. Having more hours to the day would help in order to be able to attend more seminars, workshops, and networking events – while still fitting in time to sleep.
It would also be nice to see more diversity on stage – more women and youth and a more culturally diverse set of leaders from our industry to better reflect the audiences and consumers our clients are targeting every day.


Meaningful measurement focuses on consumer values
This year's inaugural Cannes Innovation Festival will include the launch of the Creative Data Lions, which recognizes the role data plays in shaping ideas and better storytelling and stakeholder engagement. Todd Cullen, chief data officer at Ogilvy & Mather Worldwide, is a member of the creative data jury and spoke to PRWeek executive editor Bernadette Casey about how the role of data has evolved.
R.I.P. digi-babble? As a measure of effectiveness, is the PR industry ready to leave likes and hits in the rearview mirror or do we still have a long way to go?
I am certainly ready to leave them behind, and let's please add programmatic buying and non-human traffic to the list while we're at it.
One of my favorite David Ogilvy quotes is: "Never use jargon words. They are the hallmarks of a pretentious ass." As an industry, we are getting pretty close to "ass-ery." Likes, hits, impressions, viewability, and the rest. All great metrics, but we are ready to see what is next. And what is next is the consumer.
This industry exists to create engaging experiences between brands and people. There's only one way to do that: Become an expert in brands and in people. Period. Our obsession with metrics is understandable, but it misses two major points in that regard. First, everything that's measurable isn't necessarily meaningful. For example, are more likes on Facebook better? Probably, but how much better?
And more importantly, the second point, which is that few of these metrics tell us where to invest our next dollar because we haven't gone to the trouble to align them with brands' real business decisions and measures.
That means not only short-term campaign revenue, but also earnings, margin contribution, and cash flow. We believe the major factor in that equation is the value of the consumer. That is where we are focused.
It's a two-way street – customers' value to the brand, and a brand's value commitment to the customer. Likes, shares, and impressions on social media contribute to that, but they are not substitutes.
Are creatives and data analysts akin to The Odd Couples' Felix and Oscar. Two very different mindsets that need each other to evolve?
It's bit closer to one of my colleague's characterizations of this dynamic – it's really more like Spock and Kirk. Each one has his own job and brings his own particular temperament and talents to that job. And, not surprisingly, the greatest heat is generated when one tries to convince the other he's right. It's when Spock's stone-faced logic reacts with Kirk's seat-of-the-pants, emotional urges.
The missions undertaken by the Enterprise required both of these points of view. While we're unlikely to encounter aliens in our work, we're exploring new worlds – usually right alongside our clients. These are two distinct roles today, but the lines will blur in the future as geeks and creatives take on more of one another's qualities. If you think about it, that's what Spock and Kirk did too – and where their best work was done.
How does good work become great work?
It's simple, but as usual, simplicity is on the other side of complexity. Good work is when an insight was used as an ingredient in a dish we already knew we were preparing. A fact or finding that led to a particular angle in the way copy was written, a subject photographed, or the way an ad was designed. This is fairly simple, but really just requires a recipe, the right ingredients, and a good chef.
Great work, though? It's when the data sparks some idea that didn't exist before. It's when we not only don't have a recipe, but also don't even know what the dish will be. It's when the insight about the consumer is so powerful or surprising, it leads to work that no one ever saw coming. It's what clients are asking for because it's closer to the truth of who their customers are. There are painfully few examples of this today, but I do see the first few sparks.
The new Creative Data Lions awards to be launched during the inaugural Lions Innovation Festival will honor data-driven creativity – exactly what we need in order to spark even greater work going forward.