What's the first site or app you check in the morning?
First thing I check is my Hootsuite. That gives me all I need to know in terms of the news, what's happening with family and friends, and what's being said about BitTorrent that day.

What was your first marketing or PR job?
My first role was promoting music events with Get Smart Productions way back when. Then I became a journalist before moving over to agency life at the start of the dot-com boom. Originally it was to do copywriting for what was called the New Media division back then. But quickly I began working on the PR front for a little known Korean CE manufacturer named Samsung.

It's hard to imagine now, but at that time Samsung was not a widely regarded brand in the US. I worked with a small team to help establish recognition for them from the late '90s to the mid-2000s. We set three basic tenets for ourselves that we all adhere to today: never panic, don't mess up, and don't give them a reason. We put in a lot of hard work, but it was very rewarding and we all stay very close to this day.
On a scale of one to 10, how difficult is your commute?
I'd give it a three. It is very forgiving. Most days I walk to work, which is downhill and takes about 25 minutes.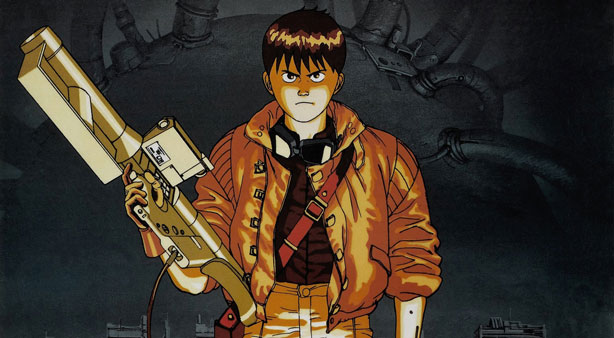 Morning ritual
If I'm getting ready for a rugby tour, the first thing is to go for a run. But on average, I get up at about 5am or 6am every morning and I try and work on something creative that has nothing to do with my job.
I get up before my wife, give her a kiss, and then I go into the living room. For most of this year I've been working on a sci-fi novel in the mornings. That helps me use the strategic part of my brain better through the rest of the day.
If you ruled the world for a day
I would try to help shift our cultural values as I'd like to see us move away from worshipping greed so much, and put a higher value on education and compassion.
My legacy would also be that we put more focus on understanding and treating mental health issues. With all the great progress we have made in treating other illnesses, we don't seem to have come very far on this issue.

Favorite city in which to do business
Tough question, as there are many great cities. I have loved doing business these past six years in San Francisco. And anyone who's done business in Asia knows we have a lot to learn here about hospitality.
But there's no beating New York. To start, it's an easy town to get around and you can get in five to six meetings in a day – that's not happening in Los Angeles. And there's a frankness about most New Yorkers that makes it very easy to get things done.
Most distinct aspect of your personal office
That it has no fixed place. We have a desk in our apartment, but in this day and age if you are working from home, you're just as likely to be working from the roof. It is all at your fingertips. Work can be done from a beach in Mexico as easily as from the confines of a personal office.
Tip for dealing with time differences
Plan in advance and show a willingness to reciprocate inconvenience. And don't be afraid to let people know if they have booked something at a ridiculous hour, whether too early or too late.
How often do you have to explain what BitTorrent is and what it does?
Every day. BitTorrent is based on a just a few pages of code, but it's a greatly misunderstood technology. We're a company of engineers and haven't done a great job owning our brand over the years, so my work has been a great lesson in taking back ownership of a brand.
BitTorrent is a powerful backbone of the Internet moving up to 40% of the world's traffic on a given day. It does the heavy lifting, so it's used by Facebook, Twitter, Amazon, Blizzard Entertainment, and just about every other core Internet platform. We are trying to tackle the problems of how the internet will work for the next 20 years, and how we can do it while respecting privacy, an open internet, keeping the end user in control.
The biggest misconception is that we're at odds with the entertainment industry. We've never been. We've worked with every major studio and label at this point and have more than 30,000 content publishers using our direct to fan platform BitTorrent Bundle.
Almost without fail, once you begin to explain what BitTorrent is and what we do, there's a big "aha moment" and people get it.