Last week, Cleveland had the honor of hosting about 250 communications and marketing professionals for the 2015 Public Relations Society of America annual meeting. Approximately 55 of them, who work in healthcare, participated in an afternoon session at Cleveland Clinic. We were delighted to host, but what we gained was equally important.
We worked on the event program for many months. Our goal was to share highlights and engage the group in a discussion about the challenges in healthcare, budget and resource cuts, as well as building a communications team for the future.
We covered social media, content strategy and integrating efforts across all areas of marcomms to achieve the greatest impact. Our guests also heard from a couple of our cardiologists. One spoke about Cleveland Clinic's history. The other discussed high-stakes medical issues that impact patient care and how crucial it is to have a strong partnership between the doctors and the PR team during a crisis.
What struck me the most about the gathering, though, was what our attendees taught us, along with everyone else. We certainly encouraged audience participation and I was amazed with the response.
The Centers for Disease Control talked about the Ebola crisis and the issues it faced while working with hospitals across the country. Its job was to determine hospital readiness and evaluate those that could help the most, as well as manage the national message and understanding of the Ebola risk. Cleveland Clinic shared its PR campaign "Focus on Flu" given the risk in our area was low, but the risk for flu deaths from not getting vaccinated was high.
Many were interested in efforts around patient experience and Cleveland Clinic's focus on teaching empathy for all of our caregivers. We shared our empathy video with them.
We discussed plans around how we handled communications for a human face transplant and other high-profile medical events. Mutual insights and lessons learned were helpful to all of whom get involved in high-visibility surgeries or first-of-its-kind procedures. Contingency plans, for example, are a critical component for communications planning and strategy.
It was also helpful to have marketing colleagues in the mix. They engaged in the conversation about PR measurement and ensuring that we look at the value of our collective efforts to determine which tactics are most powerful in an integrated plan. PR and marketing strategies in other markets that were highly effective in reaching referring physicians was also a hot topic.
Out internal communications colleagues were interested in delving deep into the tools that do and do not work well. Measuring and tracking the effectiveness of communications campaigns provide insight into what messages truly resonate with and engage employees. PoliteMail, for example, is a great resource for tracking who opens email messages and how often so you can better target the right message to the right audience.
I left the meeting truly energized. First off, it's so important to get out of the office and learn from your peers – share best practices, discuss real issues, and shamelessly borrow ideas. Beyond that, you will certainly make new contacts that can help you grow, learn, and excel in the industry.
In my previous column, I noted how learning from others outside your industry is valuable, but there is a great deal to be learned from those within the healthcare industry, as well. I want to thank all of those who took the time to visit the Cleveland Clinic and share their experiences during our meeting. The importance of such gatherings for the betterment of the entire industry cannot be overstated.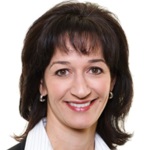 Eileen Sheil is executive director of corporate communications at Cleveland Clinic, one of the country's top nonprofit academic medical centers. Her column will focus on the myriad challenges of healthcare PR and topics related to the management of the comms function. Sheil can be reached at sheile@ccf.org.