A belated apology to the bereaved parents on Monday, together with an offer to pay the compensation it received to a children's charity, appear to have had no effect on the ferocity of opprobrium directed at it by the public and by media commentators.


Alistair Vince, a content manager at Watch Me Think, tweeted: "Don't know who is advising you Thomas Cook but I'd fire them. Disgraceful response, company reputation in tatters. Pathetic."


Phil Hall, former News of the World editor and founder of PHA Media, added: "[Thomas Cook]'s core customers will not be lawyers, but the man on the street, and you have to look at how they would react to the case. You have to show humility and you have to say sorry properly."


Meanwhile, a 'Boycott Thomas Cook' Facebook page has attracted nearly 3,000 'likes', with one visitor, Carl Rayner, posting: "They should be ashamed of this – I hope their head office building collapses."
It has also been reported that around £75m has been wiped off the company's share price this week as investors dumped stock. Its share price has fluctuated between 161p and a low of 155p during the past five days.


All of this, of course, comes during a crucial trading period when Thomas Cook would expect to be selling holidays as families gear up for the summer break.


Today (Wednesday), the current CEO of Thomas Cook, Peter Fankhauser, went further and said of the tragedy: "From the deepest of my heart I am sorry." He also said he regretted telling the inquest that Thomas Cook had done "nothing wrong" and said the company could have done better in its dealings with the bereaved family during the past nine years.


Will this be enough to begin to turn the tide of public opinion back in the company's favour? PRWeek spoke to experts from across the spectrum to get their thoughts on how Thomas Cook has handled the crisis and what the future could now hold.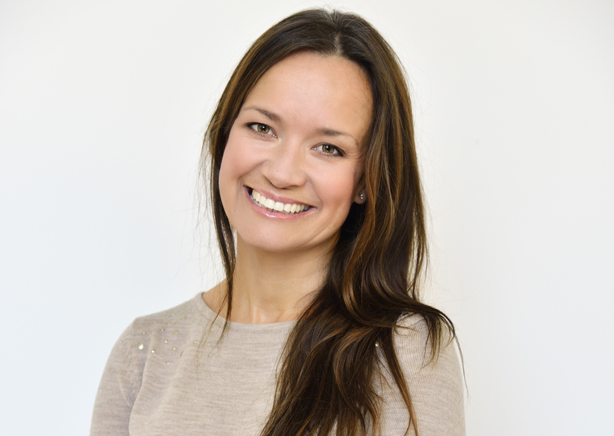 The brand expert's view: Holly Ward, co-founder of The Forge
The great British public plays a critical role in allowing brands to prosper or collapse after a crisis. We can be promiscuous in the choices of functional brands we use and we're rarely swayed by emotion when cost is our priority. A product recall on a batch of Cif is not going to cause a riot. But there are things we find intolerable and children dying needlessly is one of those things.
The value placed on a holiday far outweighs the actual cost of it. The fact that you effectively put your trust in a travel company to make your holiday dreams come true means that tour operators have to show they care, engaging and responding regularly. In an age where anyone can go online and book a holiday, package or otherwise, we expect there to be some added value in going through an operator. At the very least we expect a hotel that has passed basic safety standards.
So will we forgive and forget? It depends on what Thomas Cook does now. A reluctant apology extracted in the face of a media storm is a very shaky start in reinstating trust. As a nation we respond well to humility; even if Peter Fankhauser didn't want to imply his company was to blame by offering an apology to the parents of Bobby and Christi Shepherd, a little humility would have gone a long way in showing his company actually cared. The Unicef donation smacked of a quick fix that missed its mark.
However, I think that sadly we have become hardened to human tragedy since reporting of it happens 24/7 on social, rolling news and websites. If Thomas Cook can move on with sensitivity, demonstrating its commitment to first class safety checks alongside great experiences, then in all probability the public will allow it to do so. We are not vindictive but we don't like corporate denial.
I think the bigger problem it faces now is the diminishing connection it has with its consumer. It will take a thoughtful comms strategy to entice the British public back to a brand to which it once defaulted.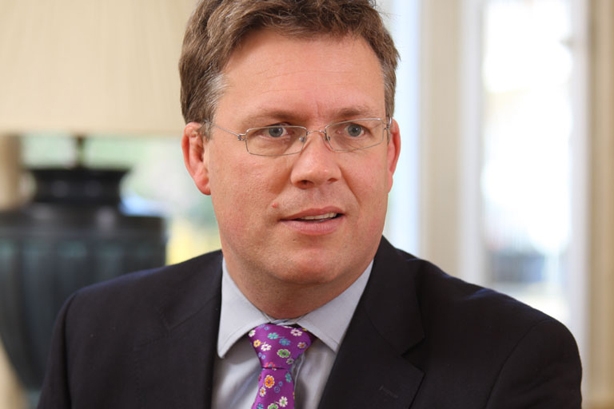 The legal expert's view: Julian Pike, head of reputation management at Farrer & Co
There can often be a tension on the one hand between what insurers demand of their insured and the pure legal advice that leads to not admitting liability, and on the other, a company doing the right thing by innocent victims. Thomas Cook appears to have got this equation so wrong that it risks its very survival.
From the outset, Thomas Cook should have made the family its priority, irrespective of the legal advice or insurers' requirements. Its own financial wellbeing should also have come a long way second. Flying the mother home with the coffins on a private plane as opposed to an ignominious standard flight alongside returning holiday-makers; underwriting the parents' legal fees; providing an early, unequivocal apology and working with the parents to jointly decide where monies it recovered from the hotel group should be donated would have clearly shown a company understanding its moral obligations, if not its legal duty of care.
Instead, nine years after the tragic events, the company finds itself pleading the fifth; arguing with the family over whether it had provided an apology, seemingly only wrung from it with the media on its back; and its promise to donate £1.5m of the £3.5m damages it recovered forced upon it by the media coverage.
A company of Thomas Cook's size and importance could be expected to have had well-rehearsed crisis management plans, with a holiday fatality being an obvious risk. It should have been programmed into the company how it should look to prevent such a tragedy – e.g. regular checks on accommodation – and how to respond to such an eventuality with humility. Profit over compassion could not have been part of any reasonable plan, which leads one to think there was no such plan.
There are occasions when no matter what a company does to put right an error, nothing it does will suffice. This is not one such occasion. Thomas Cook failed to remember that we all make mistakes. Accepting responsibility, openly acknowledging the lessons to be learned and making good is how to respond.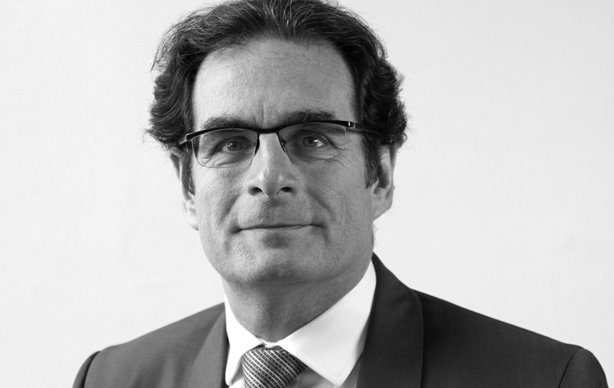 The crisis comms expert's view: Stuart Leach, managing director crisis and litigation at Bell Pottinger
The Thomas Cook tragedy clearly demonstrates why a different approach to crisis management and reputation protection is required when such terrible events occur.
There has been comment on how badly Thomas Cook has handled the crisis; how it has been too legalistic in its tone and manner; and how it has not done the things that so many crisis experts would recommend. These criticisms are fair. Not taking responsibility, no openness, no demonstration of how it might help the victims, and hiding behind overly legalistic, carefully crafted statements.
But this is the difficulty for a business when it gets embroiled in a crisis that has obvious legal implications. For Thomas Cook there was always going to be involvement in legal matters. Two children had tragically died on one of its holidays. Regulatory, health and safety and criminal investigations were likely the moment the chambermaid discovered the tragedy.
When the law gets involved the game changes.
The prospect of legal proceedings constrains the ability to handle reputation as you may wish. When the extent of liability is yet to be determined the lawyers will advise you to say nothing to prejudice the case. It is the media adviser's job to not be ruled by this but to engage with the media and use language in a way that protects reputation and avoids prejudicing any proceedings.
To do this it is vital for the media advisers and lawyers to work together, with both working to achieve the best outcome. The right questions have to be asked and discussed. An apology could be the right thing to do to protect reputation and the goodwill of the business – but what if it becomes an acceptance of liability? Is it better to pay out damages but preserve your reputation and future business prospects? What is the tipping point between the conflicting interests? In this case Thomas Cook seems to have missed that moment.
It is a delicate balance when a crisis involves the law and why it can often seem that sorry really is the hardest word.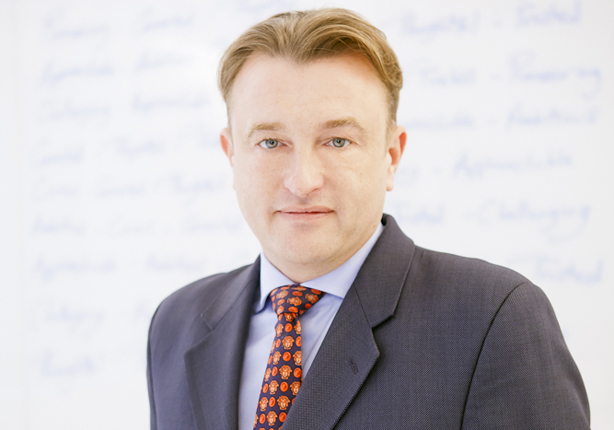 The public affairs expert's view: Mark Gallagher, founder of Pagefield Communications
Thomas Cook is engulfed in a PR crisis surrounding the tragic deaths of Bobby and Christi Shepherd during their holiday to Corfu nine years ago.
The Times reported the company's share price tumbled. Sky News reported internet searches for Thomas Cook holidays are down 18 per cent. There are a couple of well-supported boycott campaigns on Facebook. And change.org and 38degrees are running campaigns to force the company to apologise properly.
After 25 years in the PR business I can usually see both sides of the story. But in this case, I can't help but conclude that Thomas Cook has behaved disgracefully and that – frankly – it deserves everything it gets. Based on its current approach I would no more choose to represent it than fly to the moon.
Here's why.
The company has allowed its lawyers and bean counters to dictate how it deals with a grieving family. CEOs past and present have refused to properly apologise. The company failed to disclose the £3.5m payment it received from the hotel group where the children died. It awarded less than 10 per cent of that amount as compensation to the family. It belatedly donated its £1.5m share of the corporate compensation to a charity – without consulting the parents. And it released to the media a belated letter of apology to the family before the family had even received the letter.
What planet is Thomas Cook on? In this sort of situation, the company has a primary obligation to the grieving family. Everything else flows from there. But the company clearly lacks the leadership and culture to do the right thing. Only a change to that leadership and culture can save it from the court of public opinion. Trying to use PR to cover up basic errors of judgement has only made things worse.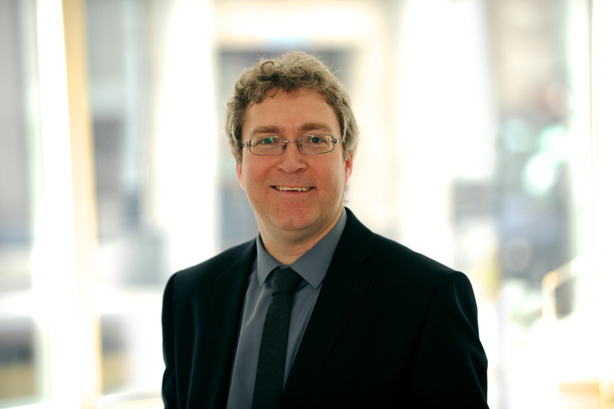 The political expert's view: Dr. Stuart Thomson, public affairs consultant at Bircham Dyson Bell
The leadership of Thomas Cook has been caught lacking. The response of the company has been everything that sums up poor corporate behaviour. Saying sorry should have been the building block upon which all other actions were built.
Instead, the company took a fundamentally risk averse approach, which has made it appear completely heartless and unremorseful.
The leadership team appears to have been caught between a whole host of conflicting internal voices, legal and PR, attempting to isolate the brand from the tragic deaths.
A look at the main website reveals nothing (you can though still read about the commitment to sustainable tourism) and all is quiet on Twitter but on Facebook there is a post followed by comments that reveal the true depth of feeling.
Maybe it simply misunderstood the strength of feeling for the family but if so then it hasn't been paying attention to the media recently or understood the power of social media.
It is also clear that its approach does not take into account the potential future ramifications and particularly how politicians are likely to react. This is not just about the media.
Mary Creagh MP, the family's local MP who has supported them, is now a contender in the Labour leadership campaign and Parliament will be sitting again next week. Select committees will be looking for topics for potential inquiries and the issue is bound to come under scrutiny through parliamentary questions and debates as well. This, in turn, adds to more media attention. Which makes politicians, and Government, more likely to intervene.
How the media saw the letter of non-apology before the family suggests the company is worrying about the media more than anyone else, including the family. Instead of paying most, if not all, the compensation it received to the family, it believed that it would stay a secret. Never make that assumption. It could have used it positively but instead it is another example of poor behaviour.
These are all issues that Parliament may want to explore.
An alienated and upset family, adverse media coverage, a dipping share price and the political spotlight to look forward to: It is hard to see what Thomas Cook has got right in trying to protect its reputation.
Timeline of events
October 2006 – Christi and Bobby Shepherd die of carbon monoxide poisoning while on holiday in Corfu. Charges subsequently filed by Greek authorities against six including Louis Corcyra Beach Hotel manager and two Thomas Cook employees.
October 2010 – Louis Corcyra Beach Hotel manager and two others sentenced to seven years but Thomas Cook employees found not guilty.
April 2015 – Inquest begins into deaths of the Shepherd children.
13 May – Manny Fontenla-Novoa, former CEO of Thomas Cook at the time of the tragedy, appears as a witness to the inquest but refuses to answer a series of questions. Peter Fankhauser, current CEO of Thomas Cook, tells inquest into the children's deaths that Thomas Cook has done "nothing wrong". Inquest jury returns verdict of unlawful killing and says Thomas Cook "breached its duty of care".
17 May – Shepherd family reveals it received £350,000 in compensation from the hotel owners for their children's deaths. It emerges later that day that the hotel paid Thomas Cook up to £3.5m in compensation.
18 May – Thomas Cook offers to pay compensation it received to Unicef and apologises to the family.
20 May – Fankhauser makes further apology to the family and says he is "deeply sorry".