Big, buzzing screens, crowded studios, hovering editors and an urgency to get the news out. Despite appearances, this is no television news station; this is the Philips Asia Digital Command Centre, set up by FleishmanHillard last year to use real-time data to get the right content in front of people in a timely manner.
This is just one example of how PR agencies in Asia are increasingly developing live newsroom-style services, analysing media trends and creating content in real-time to respond to news and crises.
In Ogilvy PR's experience, newsrooms figure in many of its clients' campaigns, with one example being a newsroom developed for British Airways in the last quarter of 2013, to enhance perceptions of the airline in Asia.
Writers, videographers or creatives are all required to staff these newsroom operations, says Scott Kronick, CEO Asia-Pacific, Ogilvy PR.
"The best construct is that we have a client team that comes in every morning and knows what they have to do for the client brand," he says. "They review all of the conversations taking place, conduct an environmental scan on what is happening in the world and then we create real-time content that keeps the brands relevant and engaged with their target audience."
While earned media is a vital part of the creative newsroom, agencies are also looking to ensure their content is valid across owned and paid. Agencies are also having to adapt to the fact that the scale of the studios they are building the content in is changing and requirements for these newsrooms are going beyond writing and editorial skills. The trend is now to hire designers, programmers and video producers.
"We are bringing together a new breed of communication specialists with very diverse backgrounds and expertise — including digital, social, content, data analytics and technology," says Lynne Anne Davis, president and senior partner at FleishmanHillard. "The key mindset is being integrated. Storytelling is not only brought to life through words, but also through images, infographics and videos."
In January, the agency launched FH ContentWorks, a network of studios in global locations — including Beijing, Tokyo and Singapore — which provide content marketing services. These include planning, strategy, listening and analytics, and production across social, editorial and video.
Agencies are also investing in technology in order to prove the value they can provide in this newsroom environment. India-based Genesis Burson-Marsteller, which launched the GBM Live newsroom in January, 2014, says it has created dashboards that slice-and-dice useful media data that is collated from news pieces across media platforms. This is accessible to media experts operating the newsroom, as well as the client-servicing team at a high-tech control centre in Gurgaon in India.
"These dashboards and tools will be available to our teams on their mobile devices as intuitive apps," says Nikhil Dey, president of Genesis Burson-Marsteller. "With these tools and dashboards, coupled with the counsel from the newsroom team, our client-servicing teams are able to make our clients' stories 'newsworthy' using an evidence-based approach."
While many of these PR newsrooms are set up as permanent offerings, agencies say they also work well just for the duration of a campaign, depending on clients' needs.
"They can be very effective tactical ways of solving an immediate marketing or sales problem and equally, some sort of creative newsroom approach is required for brands to properly manage their communities and create engagement and loyalty," says David Brain, president and CEO of Edelman Asia-Pacific, Middle East and Africa.
The key question agencies face is how to ensure the content they are producing is worthwhile, and not just adding to the noise. However, analytics will show pretty quickly if something is getting organic traction, and it is even more obvious when an agency is working to drive traffic or clicks to a client site.
Our view: If done right, online newsrooms could be the gamechanger PR agencies are looking for.
---
AGENCY COMMENT Clients are asking for insights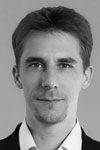 Henry Wood, Asia-Pacific lead, Studio D, Waggener Edstrom
We have a very structured approach to creating newsrooms for various types of clients and campaigns.
The common elements include having in place a content hub that is responsible for content creation backed by analysis, data-mining, and trend-spotting.
For example, Waggener Edstrom creates media packages for sustained press use to tackle media saturation or to sustain influencer engagement in the absence of news. We also create content packages for brands to use in a predetermined manner across digital properties to sustain audience engagement and brand recall.
One of the challenges can be expectations of purpose; this is not a brand campaign expected to reach millions, but a resource aimed at representing the brand as being up-to-date and informative. We're also focused on growing our insight and analytics team, because this is what we're seeing clients ask for. As the cost of content drops, the insights and data by which one makes content decisions becomes far more valuable.
We need to take heed of the cultural variations in each market and leave room for localisation to resonate with different audiences.
---
CLIENT COMMENT Creating local connections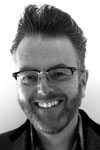 Paul Rogers, area marketing manager, APAC and MEA, British Airways
As a challenger brand in Asia, we needed to remain visible and relevant. We had to create some noise around British Airways and deliver our USPs — we are British, but that can also often be interpreted more negatively as cold and distant.
We have historical attachments to the region and a unique insight into many of the cultures and customs. We needed to demonstrate our experience in Asia and our empathy with local markets.
The newsroom concept has allowed us to demonstrate that empathy and interpret events and stories from the local calendar in a fun, and often whimsical way. Our weekly editorial meetings allow us to throw out ideas from locally trending hot topics and intertwine them with stories from within BA.
We have created talkability through linking Asian students in the UK with students who want to study in the UK, celebrating the lunar new year festival by surprising customers at check-in with mooncakes and posting videos of this on Weibo and Facebook.
There's also a practical benefit to these newsrooms. Weibo in particular needs volume, and the newsroom approach delivers an excess of ideas.
---
CASE STUDY GE online news hub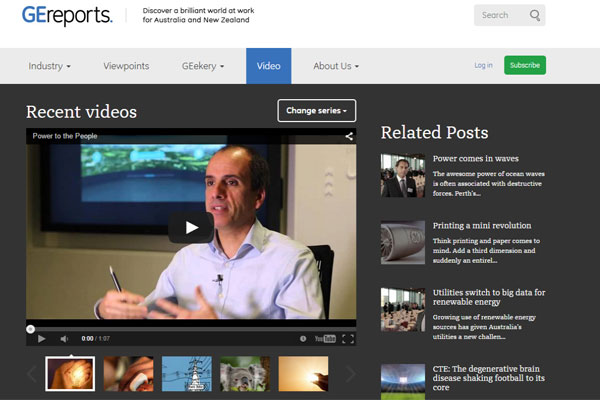 General Electric's (GE) scale of expertise covers fields as diverse as healthcare, aviation, and oil and gas.
Research data had shown that the more familiar business decision-makers are with GE and its businesses, the more favourably they view the brand, and the more likely they are to purchase and recommend GE.
To drive engagement with the brand, as well as conversation, its PR agency Edelman suggested GE stop relying on traditional media and become a publisher in its own right.
In October 2013, Edelman created GEreports.com.au, a website sharing multi-media content about GE in Australia and New Zealand. The content hub operates like a newsroom, publishing timely and relevant stories to engage readers around the 'why' and not just the 'how' of the company's range of technologies.