Promotion for the campaign was carried out in-house by the three organisations. Tenovus came up with the idea of converting a 38ft American motorhome into a mobile office – dubbed the ManVan.
The aim was to provide support and services for men suffering from prostate or testicular cancer in areas of Wales where help has been limited.
A dedicated sub-brand was created for the campaign, and the ManVan is scheduled to run for another two years.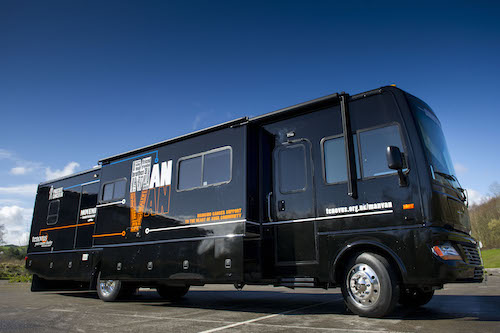 For the launch, the ManVan debuted at a press conference at Merthyr Castle. This was attended by TV and radio broadcasters. Releases were issued to national, regional, health and motoring press. A micro site was also set up to provide information about the ManVan.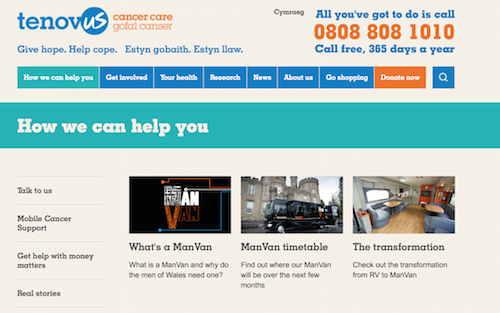 The launch generated 12 pieces of broadcast coverage in the first four weeks, appearing on the BBC, ITV and Heart Radio. Articles also appeared in the Nursing Standard and British Medical Journal.
To date the campaign has reached more than 11 million people via social media.
Over the past year the ManVan achieved its goal of providing support to cancer sufferers. The van travelled more than 11,000 miles and had 3,200 visitors.
Some 160 men who had a cancer diagnosis used the support services, with an average of five appointments each. Staff on board also helped visitors claim more than £300,000 in benefits.