I am fairly certain the recent Starbucks Race Together initiative will serve the brand well, despite the controversy and widespread derision.
Why? The public is smarter than the media in some cases. While the media jumped all over the challenges and problems associated with executing this campaign, the public understands the Starbucks brand, the company's values, and the genuineness of its effort.
Starbucks tried to do the right thing – and that's the memory that lasts. Its effort was wholly consistent with its values and, as such, the public will forgive executional problems.
We love to talk about taking risks, failing fast, etc., but then when someone does, the media jumps all over the controversy and dumps all sorts of criticism at their feet. The public knows better.
To me, this just underscores the importance of purpose in the workplace. Daily work is a grind, especially over years. Many employees cite the camaraderie of their colleagues as one of the best things about work. That's great, but it's not enough.
I had the pleasure to witness the launch of Bristol-Myers Squibb's new internal campaign, "Who Are You Working For?" This patient-centric global initiative dramatically and emotionally brings to the fore the impact of the work being done by the company's employees. The campaign features patients who otherwise might have died but are now being given a longer chance at life by Bristol-Myers Squibb drugs. The message: You don't work for your boss, or your division, or your company. You work because it really matters and makes a big difference in our world.
Sure, it may be a bit easier for healthcare companies to make this connection, but purposefulness is not limited to such entities.
Consider DuPont, another multinational company communicating its commitment to purpose. Over the last century, the company has been synonymous with modern innovations ranging from Nylon to Neoprene, Kevlar to Teflon. Its "true north" is global progress. This past month, DuPont launched "That's Progress," a campaign that demonstrates to customers the positive impact the company has on people around the world through breakthroughs in food production and security, energy, transportation, biotechnology, and more. The emphasis is on end-user (i.e. society) benefits.
Then there's Wells Fargo, perhaps the most relationship-oriented bank out there. It obsesses on this with customers and seeks, ultimately, to leverage that trust to provide them a broad suite of services. However, if you penetrate the bank, you discover this trust-focused, relationship orientation genuinely flows from the bank's CEO, John Stumpf, a guy who grew up on a Minnesota farm and always maintains a strong Midwest ethic and persona. The focus of helping customers improve their opportunities is genuine; you can feel it inside any Wells Fargo facility or talking to any employee.
One of the most popular TED talks ever is Simon Sinek's, "How great leaders inspire action." In it, he refers to his Golden Circle. His thesis is that while most people and companies talk about what they do and how they do it, the very best start with why. Why is at the center of the circle.
We need to challenge ourselves more to ask, "Why?" We then must focus on the answer.
Valerie Keller is executive director of EY Strategy (Ernst & Young) and a leading advocate for purpose-based companies. At this year's World Economic Forum in Davos, she said, "It's about a sense of meaning, like, what I do matters every day."
Attendees at last week's Page Society Conference in New York saw former GE CEO Jack Welch emphasize how "purpose and mission are critical." They heard Fannie Mae CEO Timothy Mayopoulos say, "People need emotional meaning to their work and what they do.
Enough said. Time for more of us to focus on the real social impact of our businesses.
For more on how businesses are increasingly embracing social responsibility, visit prweek.com on May 1 for the RF|Binder-hosted CSR Roundtable.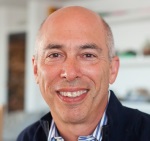 Bob Feldman is cofounder and principal of PulsePoint Group, a digital and management consulting firm. He can be reached at bfeldman@pulsepointgroup.com. His column focuses on management of the corporate communications function.