NEW ORLEANS: Specialty coffee startup Revelator Coffee has partnered with Havas PR to build brand recognition and affinity among local consumers as it opens six retail spots across five states this year.
The company, which has already opened stores in Birmingham, Alabama and Chattanooga, Tennessee, began working with Havas about three weeks ago, said Revelator Coffee president Josh Owen.
Revelator plans to open four more retail locations this year in Louisiana, Georgia, Tennessee, and South Carolina. External PR support is necessary to "activate these new stores as quickly as possible," Owen said.
Marian Salzman, CEO of North America for Havas PR and chairman of the Havas PR Global Collective, gave Owen his first job out of college at JWT Worldwide, so he said he didn't consider any other agencies.
"They're getting to work very quickly for us," he added.
Havas PR, which is leveraging its retail activation team out of its Phoenix office, is helping Revelator develop strategies to increase customer visits to its locations. The firm is doing some local media outreach, but national press engagement won't make sense until the end of this year or early 2016 when more stores have opened, Owen explained.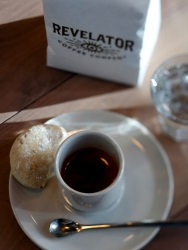 The agency is also lending a hand in social media, but Revelator's main focus is "person-to-person outreach," said Owen.
"In a lot of ways, retail activation, particularly for a coffee shop, is like a political campaign," he said. "You're trying to activate people one at a time because coffee shop businesses are so driven by creating regulars and people who have serious affinity in order to come multiple times a week."
The initial contract on the account is for three months, but Owen said he sees no reason not to continue using Havas, especially as media relations and ecommerce efforts become more important down the line. Budget information on the contract was not disclosed.
Revelator has chosen to expand in the Southeast because unlike California or New York, there are no dominant specialty coffee brands in the area, Owen explained. The company does not plan to go national because roasting facilities should be close to end users, since coffee products don't travel well or have a good shelf life, he said.
Revelator's goal is to double in size by next year. The company has already lined up three locations for early 2016 in Nashville and Birmingham.