Earlier this week, I received a text message from a colleague who was noticeably deflated by what she referred to as the "sheer exhaustive" nature of the diversity and inclusion dialogue.
She said, "I'm over this whole conversation. We've begun this quest to change the PR industry from what has been to what could be. It's clear, though, that so many people can't get even beyond the simplest conversations and efforts without showing their true colors – that they just don't care. What's the point of trying?" This reaction was prompted by backlash and criticism she observed towards this year's Black Girls Rock! awards show, which aired on BET on April 5.
For a moment, I shared her discouragement. Then I remembered something a mentor told me when I began my career in PR. At the time, I saw abysmally few examples in our industry of people who looked like me and whom I could aspire to be. He said, "If you want to see something change, just keep living. Don't fight for change, fight for transformation. Transformation is the result of trying."
We have all witnessed significant industry "change" over the years. There is more diversity than ever. There are more multicultural executives. More and more agencies and corporations are making a concerted effort to ensure diverse representation and an inclusive culture inside and outside their walls. However, "more" can easily be achieved against something that was nominal – or in some cases non-existent.
When I responded to my colleague that day, I did so more convinced than ever that for us to truly transform the PR industry in the area of diversity and inclusion, we must be more intentional. We must act with transformation in mind.
As I considered initiatives to share with her as an example of the purposeful perseverance required for transformation, Starbucks' Race Together efforts were top of mind. In December, I wrote about Howard Schultz's bold move to provide employees a platform to have a conversation about their personal experiences regarding issues of race. In the months since, the company has been enthusiastically praised – and vehemently criticized – for its efforts to transition what began as an internal-only dialogue with employees to its stores, with its customers and with the nation at-large.
The most visible and highly debated part of the campaign to date – writing "Race Together" on coffee cups and encouraging baristas and consumers to talk about the issues of race – has ended. But even with what many considered to be a bumpy start, I see a refreshing stick-to-itiveness in the company's communications and actions that squarely position its diversity and inclusion efforts to be transformational.
I doubt Starbucks' expectation was ever that a single tactic, e.g. writing on a coffee cup, would resolve the issues that it has embarked upon addressing. Independent of one's opinion of the merits of this approach – and in the face of criticism, ridicule, and questioning of intentions – this phase of the initiative indeed achieved the "catalyst" effect of sparking an uncomfortable conversation, laying the foundation to both continue the dialogue about the issues and to confront them.
Whether we consider the company's upcoming plans with USA Today for additional special sections and open forums, to hire 10,000 "opportunity youth" over the next 36 months, to open new stores in communities with large populations of people of color, or to forge new partnerships in an attempt to help bridge historic racial and ethnic societal divides, Starbucks has developed a multi-level diversity and inclusion strategy that extends well beyond talk and its doors. It is on a path to be transformational in its solutions.
In taking on tough issues, there will always be criticism that either too much or too little is being done. As PR pros, we know that the negative voices are often the loudest. However, as we continue on our own path to fostering more diverse and inclusive cultures in our organizations and with our clients, we too must have a commitment that outlasts the criticism.
So, I am energized to see that despite reports that it canceled its Race Together initiative, Starbucks has not retreated. In a memo announcing the end of phase one on March 22, Schultz wrote, "While there has been criticism of the initiative – and I know this hasn't been easy for any of you – let me assure you that we didn't expect universal praise... We leaned in because we believed that starting this dialogue is what matters most...An issue as tough as racial and ethnic inequality requires risk-taking and tough-minded action. And let me reassure you that our conviction and commitment to the notion of equality and opportunity for all has never been stronger."
Some parts of society may not be ready for what Starbucks is brewing, but perhaps this is the exact aroma of transformation that we all need to wake up and race together toward the industry we know we can be.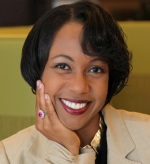 Latraviette Smith-Wilson is SVP of communications for Sundial Brands. The former VP, global diversity and inclusion for American Express has spent more than 17 years in communications and marketing in agency, corporate, consumer, and multicultural roles, including at Edelman and Deloitte. Her column focuses on the PR industry's ongoing efforts to advance diversity among its ranks at all levels. Connect with her via LinkedIn or at latraviette@gmail.com.