Twenty-four-year-old Emmanuel Ofosu-Appiah was the first person in his family to go to university and the first to take up a white-collar career. His father Lawrence drives a number 292 bus in London; his mother Abena is a hospital ward assistant. They came to the UK from Ghana in 1990 and although they had limited financial means they had high aspirations for their three children. "They pushed us hard at home, they made us study – boy did they make us study – and they had very high expectations," he says.
Ofosu-Appiah followed up his degree in English from Manchester University with an internship at Havas PR and a short course with the Taylor Bennett Foundation, a charity dev­oted to promoting diversity in the PR industry. He finally landed a job as a consultant at the property arm of financial PR firm FTI Consulting servicing the needs of a largely white middle-class clientele.
"I don't think that [certain contributions] would have happened had I not had a different cultural experience"
EMMANUEL OFOSU-APPIAH, CONSULTANT, FTI CONSULTING
Does he think his ethnicity has contributed anything extra, over and above his general industry and intelligence? "Well there's not much call for Twi language translations and knowledge of Ghanaian cuisine in corporate PR," he laughs, "but yes, there have been one or two times when I have contributed extra in a small way."
He describes how he was able to improve a media schedule for a major client campaigning in Africa. And he recalls that he arranged for the Taylor Bennett Foundation to come and speak to FTI. "They were only tiny things I know," he says. "But I don't think they would have happened had I not had a slightly different cultural experience."

Morality check
Diversity is a red hot potato in PR at the moment. In the past few years the industry has woken up to the embarrassing fact that at higher levels it is overwhelmingly male, white and middle class. At lower levels it is just overwhelmingly white and middle class. Anyone of a reasonably liberal bent would agree that it is just not right that great swathes of our society should be excluded from what is a comparatively agreeable, influential and well-paid industry. At its heart the diversity argument is about morality.
Nonetheless, the hard truth is that some employers are unlikely to make moral choices if they cost money, admits Francis Ingham, director general of the PRCA: "I agree that the case for greater diversity in PR is essentially moral. But the fact is that some agencies are just focused on making a profit. For this reason we need to make the business case as well."
The business case is generally couched in terms of improved quality and relevance of output. "I do believe that a more div­erse PR workforce will produce work that is richer and more resonant, with a wider range of targets, because it gives a wider perspective. The best ideas are often uncomfortable. How can you come up with uncomfortable ideas when you have never been uncomfortable?" asks Rana Reeves, chair of the PRCA's diversity committee.
"It's shocking that PR promotes itself as a forward-thinking industry when it's not," he adds. "But diversity is a societal issue, not simply a PR issue."
The trouble is, as both he and Ingham concede, there is little in the way of hard evidence to support their argument about the benefits of diversity.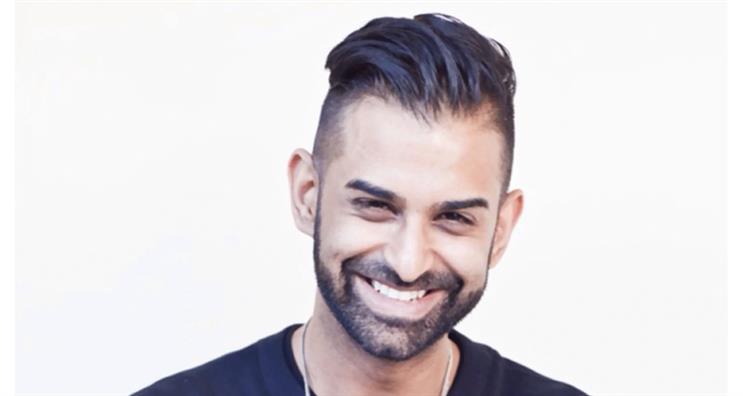 "It's shocking PR promotes itself as a forward-thinking industry when it's not. But diversity is a societal issue"
RANA REEVES, CHAIR, PRCA DIVERSITY COMMITTEE
True, various studies have looked at gender. For instance a study by market research firm Gallup last year looked at more than 800 business units and found that gender-diverse operations have 14 per cent higher average comparable revenue and 19 per cent higher average quarterly net profit than more homogenous operations. Another study by P&G found that gender-diverse teams in its organisation produced results five per cent better than homogenous teams.
But the infinitely more intractable issue of ethnic diversity has not been addressed meaningfully at all. Until very rec­ently. Late last year business consultant McKinsey attempted the first statistically significant study of the benefits of gender and ethnic diversity in the workplace. It aimed to quantify how much the relationship between diversity and performance at board and senior executive level is worth in terms of increased profitability. Rather than seeing diversity as a problem, it reframed it as an opportunity.
It looked at 366 public companies in the US, UK, Canada and Latin America and found a statistically significant relationship between a more diverse leadership and better financial performance. Specifically, companies in the top quartile for gender diversity were 15 per cent more likely to have higher than industry average financial returns. When it came to ethnic diversity, however, the likelihood of having higher than average industry returns more than doubled to 35 per cent. What is more, the study found that less diverse companies were 25 per cent less likely to be more profitable than their industry average.
In plain English, the more diverse the company, the more likely it is to make higher profits. The report's co-author Dennis Layton, a principal at McKinsey's London office, is keen to emphasise that this is not necessarily a causal relationship. But he outlines what he thinks are the main mechanisms by which diversity leads to higher returns. "More diverse companies are better able to win top talent and improve their customer orientation, employee satisfaction and decision-making, as well as enhancing a company's image, all of which lead to a virtuous cycle of increasing returns," he says.

Comparing countries
One welcome piece of news from the report is the finding that compared with other countries the UK is doing better at achieving racial diversity in the upper echelons of business. In this country ten per cent of the workforce is non-white and 78 per cent of organisations are not representative ethnically. That may sound bad and it is. But it is positively virtuous compared with the US, where 32 per cent of the workforce is non-white and 97 per cent of senior managements do not represent this. According to the McKinsey study the UK is the tallest of the dwarves in this respect.
On the other hand, the report also found that companies in the UK tend to be either good at gender diversity or ethnic diversity. "No industry or company was in the top quartile for both," it concludes.
Of course the McKinsey study has its limitations. It only examines top management teams and does not look at the eff­ect of diversity at middle or junior levels. Also it looks at a wide range of industries rather than just the creative industries. But Layton says he believes that the results can be extrapolated to further down an organisation: "Yes, I think this probably applies to the whole company, not just the top."
And he says that in exactly the same way, the argument could be extrapolated to the creative industries: "I would imagine the same drivers of performance apply to the creative industries as to other industries. You would expect greater ethnic diversity to help attract the best talent and provide a better understanding of a wider range of market segments."
Layton concedes that the report is limited in that it only addresses two dimensions of diversity. There are of course many more. Principal among them is class. And that can be crucial. The British tennis authorities a few years ago identified a lack of class diversity as one of the single biggest reasons for the lacklustre performance of British tennis. A talent pool consisting of boys called Tim and Jeremy drawn from suburban tennis clubs is unlikely to ever seriously trouble the world rankings. The same, it could be argued, applies to business.
As Ofosu-Appiah's story suggests, race and class are intimately linked when it comes to exclusion. Class certainly seems to modify people's reaction to ethnicity and may even be a major driver behind the lack of ethnic diversity in PR. "Somehow ethnic identity seems less of a barrier when it's concealed behind a plummy accent and a good-quality suit," agrees Emmanuel Ofosu-Appiah.
Then of course there are all the other dimensions of diversity: sexuality, religion, region of origin, age, physical and mental disability and even personality type. "We suspect div­ersity is a marker of good general management," says Layton. The implication is that the same business benefits accrue from all those diversities. But he thinks it unlikely that anyone will be able to nail the business argument for all the different categories of diversity, simply because data collection would be too expensive and complex.
But one of the most important findings of his research is that for all its benefits, diversity does not just happen. "It doesn't come from a memo or end with the recruitment of a few individuals from target groups," says Layton.
"This makes it even more important that companies have a robust transformation programme that explicitly addresses unconscious bias and there is visible commitment from the leadership team. This may require challenge from within or even beyond the company."