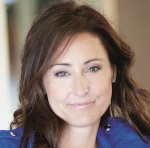 Brandee Barker has held some of the most coveted communications jobs in Silicon Valley: She was Facebook's first head of global communications and public policy; helped launch Sheryl Sandberg's Lean In book and women's rights movement; and counseled successful startups including Dropbox, Airbnb, Uber, and Spotify.
But it is this moment in Silicon Valley that she is most excited about.
"It's this vibrancy that I haven't felt in 20 years," says Barker, who cofounded and serves as principal at tech PR consultancy The Pramana Collective. "I'm more excited about this industry now than I ever have been. There are so many interesting companies to work with."
The numbers bear out Barker's enthusiasm. Silicon Valley's job growth rate was 4.1% last year, the highest since 2000 and about two percentage points higher than the national rate, according to think tank Joint Venture Silicon Valley. Venture capital investments in the region were also higher than any other year since 2000.
The Valley has seen economic booms before, but this is a unique time in the region. For one, nearly every business is becoming a tech organization, explains Kelly Schwager, GM of Edelman's Silicon Valley operations and a native of the area.
"The biggest shift is this idea of tech-enabled companies," she explains. "If you were to ask some organizations what they were, they wouldn't necessarily think of themselves as tech players, but they're using technology to disrupt their industries."
Tech disrupters
Notable examples of tech-enabled companies include Uber, which has used mobile technology to upend the taxi industry, and Airbnb, which is disrupting the hospitality sector with its accommodation rental website.
Schwager cites another case close to home. She and her husband own a restaurant in East Bay, which has 32 craft beer and 16 wine taps equipped with sensors that monitor inventory levels, pressure of the lines, and pour volumes. Those beer taps are part of the Internet of Things trend, an expanding network of Web-enabled devices, which local execs say is one of the biggest opportunities in Silicon Valley.
Companies such as Nest, which makes sensor-driven and Wi-Fi-enabled objects for the home, are "thinking about how they can reinvent something as simple as the thermostat," Schwager says.
"The Internet of Things will open a lot of dialogue, and we will start to see tangible examples of how it is changing our cities, homes, and the way we work," she adds. "For the PR industry, we are going to have to be smart counselors and think about broader implications such as privacy and security."
Silicon Valley communications practitioners name wearables, the expansion of mobile services, more accessible healthcare technologies, and the growth of enterprise software as other trends to watch.
Technology companies are also changing the way they tell their stories to consumers, media, and investors. While high-profile media placements remain important to startups and established players, social and digital media are shaping business narratives.
"When I'm working with a founder or CEO who may be presenting publicly, we're also thinking about what tweet people will see on screen," Barker explains. "It's not about just creating media headlines, but also what the social headlines will look like for the narrative you're trying to deliver."
Kelsey Grady, head of communications at Nextdoor, says more tech companies are leveraging customers or users to tell their story for them. Nextdoor, a private social networking site for neighborhoods, strives to build strong relationships with its users, some of whom are tapped to speak to media on behalf of the company.
Nextdoor's Kelsey Grady supervises a video shoot of the company's cofounders.
"Five to 10 years ago it was all about the founders, company, and business strategy. That's still important, but now [the tech industry] is talking more about the difference we're making," she says. "Everyone wants to think they're having a major impact on people's lives, and the way you prove that is by having your users show the value."
Though Silicon Valley is rife with opportunities, agency and in-house executives say there is a dearth in communications talent. Back when the dot-com bubble burst around 2000, many talented professionals left the tech industry altogether, Barker says. Besides that, there are not enough people who have the combination of comms and tech expertise.
"There is so much more demand than there is a skill base out there to support these companies," she adds.
Sparkpr CEO Alan Soucy says one way his firm has dealt with the talent shortage is by hiring more part-time employees who can fill in gaps during busy periods.
"I see the trend toward a more on-demand, virtual, part-time workforce continuing," he says. "It will also help us scale up faster."
The Valley's foundational issues
Silicon Valley businesses also face challenges such as a high cost of living, traffic, and lack of parking, Schwager and others say.
"In order to attract talent, we need to look at some foundational issues that are realities here. House prices continue to rise, and transportation is an issue," she adds.
For some tech players, hiring talent to help tell the company's story outside Silicon Valley is a priority. EBay, for instance, is based in San Jose, California, but since 2008 has opened offices in cities including San Francisco; Portland, Oregon; Seattle; Austin; and New York.
Instead of trying to recruit employees solely in the Bay Area, the company has brought on comms staffers in key markets with varied backgrounds in corporate, consumer, and product PR, says Alan Marks, eBay's SVP of corporate communications.
As eBay's expansion shows, Silicon Valley is not the only tech hotspot in the world. Marks names New York, Austin, India, Singapore, London, and Israel as other regions with strong tech communities. None can replace Silicon Valley though, he says.
"It's hard to find another example around the world where in such a compact region you have the same mix of tech leaders, VCs, entrepreneurial and engineering talent, and universities such as Stanford," Marks explains. "That alchemy and history is very hard to replicate. Though not the only place [for innovation], Silicon Valley will continue to be the leading place."
As Schwager explains, the region has "a mindset that is being replicated in communities around the world."
"The true spirit of it is about believing that a great idea can come from anywhere. It's about pioneering new things and challenging the status quo. The reason most people are here is the belief they can make a difference," she says. "You have to invent and reinvent all the time."
---
Fact File
Top economic growth sectors
Community infrastructure and services; innovation and information products and services; and business infrastructure
Biggest companies in the area
Apple, Hewlett-Packard, Google, Intel, Cisco Systems, and eBay
Why people love it
The climate, diversity of people, tight-knit community, and inspiration from innovation
Why people leave it
High cost of living, transportation issues, and fast pace
Fun fact
Silicon Valley's nickname comes from silicon, which is the base material of semiconductors used in computer circuits.