The Big Apple, the city that never sleeps, the Five Boroughs – New York goes by many names, which is quite fitting as the city's PR sector also varies greatly.
Darlàn Monterisi, MD of Porter Novelli's New York office, who was born and raised in the city and returned to it after serving all over the world as an officer in the Marines, says the communications and business sectors in New York run the gamut.
"This is where everything is happening," she explains.
While everyone may think of Boston and Silicon Valley for technology, Monterisi says "tech has been growing fast and furious in the city."
She predicts it will continue to expand, especially given the involvement and dollars being put in by the government. For example, last fall, IBM teamed up with New York City's economic development officials to launch Digital.NYC, an online platform for tech startups and entrepreneurs. The site lists information about tech businesses, as well as job openings, events, and funding information.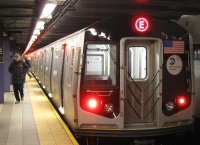 New York is also home to many up-and-coming tech startups, such as online dating site HowAboutWe, and the more well-known ones, including Tumblr, Foursquare, and Kickstarter.
On the PR agency side, Monterisi has also seen a rise in the health and wellness, digital and analytics, and consumer spaces, all of which she believes will see more intersection with technology in the near future, such as new products related to health and technology.
When it comes to the overall feel of the New York market, Monterisi says it is intense.
"People work long hours and the pace is relentless. That's representative of the industry in general, but it's all amplified in New York," she notes.
The city's fast-paced nature is great for young PR pros, adds Monterisi, because it gives them a lot of experience in a short amount of time. But the high-energy, big-stakes atmosphere also brings some challenges, particularly related to talent. New York has a wide range of boutique, small, midsize, and large firms, some which specialize in one field or service and others that cover diverse industries.
On top of myriad firms, the market is full to the brim with businesses that cross sectors such as professional sports, finance, fashion, automotive, media, and healthcare.
With so many flashy opportunities, Monterisi says it can be difficult to keep great talent, which is why it's key for firms and companies to develop great cultures and stand apart from competitors. She explains that good mid-level staffers, such as senior account executives, are hard to come by, as well as very senior talent.
Despite the obstacles, Monterisi, a proud New Yorker, believes the city offers endless advantages for PR pros, both from a business and media perspective.
---
Fast Facts
1. The first documented pizzeria in US history opened in Manhattan in 1905 under the name Lombardi's.
2. More than 5.8 million people ride the NYC subway every day. The passenger service subway tracks are about 660 miles long, which is nearly the same distance from New York to Chicago.
3. New York City, made up of the five boroughs of Manhattan, Queens, the Bronx, Brooklyn, and Staten Island, had more than 8.4 million residents as of last year. Manhattan is the most densely populated borough, Brooklyn is the most populated, and Queens is geographically the largest.
4. Monterisi says one of her favorite places to bring people for lunch is Roc Restaurant, and for drinks, she likes North End Grill and Little Park.
5. Some of the largest companies headquartered in New York include Verizon, JPMorgan Chase, IBM, Citigroup, AIG, MetLife, and American Express.
Check In
NYC & Company
810 Seventh Ave., 3rd floor
New York, NY 10019
(212) 484-1200
www.nycandcompany.org
PRSA – national headquarters
33 Maiden Lane, 11th floor
New York, NY 10038
(212) 460-1400
www.prsa.org
The Arthur W. Page Society
230 Park Avenue Suite
455 New York, NY 10169
(212) 400-7959
www.awpagesociety.com