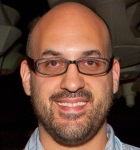 WASHINGTON: The White House has appointed Obvious Corporation cofounder Jason Goldman to serve in the new role of chief digital officer.
"The last several months have underscored the enormous promise of digital platforms to amplify White House communications, deepen our engagement with American people, and inform the development of our policies," according to a White House statement.
In 2011, Goldman launched the Obvious Corporation in 2011 with Twitter cofounders Ev Williams and Biz Stone, which helped lead to the creation of conversation service Branch and publishing site Medium, the statement adds. Goldman has sat on the boards for Branch and Medium, as well as Timehop and Twitter.
He also served as Twitter's first head of product from 2007 to 2010, and as product manager at Google for more than three years, according to his LinkedIn profile.
In addition to Goldman, the White House has upped Vice President Joe Biden's communications director and deputy chief of staff, Shailagh Murray, to serve as senior advisor to the president. She has worked for Biden for the past four years.
Murray succeeds former senior advisor Dan Pfeiffer, whose resignation announcement made media rounds early last month.
In 2013, Murray's role expanded when she was named Biden's deputy chief of staff in addition to communications director, per the statement. Before the White House, Murray was a journalist, working for outlets such as The Washington Post and The Wall Street Journal.
Pfeiffer tweeted about both of the White House's newest hires from his personal account on Tuesday.
POTUS is very lucky to have Shailagh and @goldman on his team, they are going to do great things. Very exciting times in the White House.

— Dan Pfeiffer (@danpfeiffer) March 24, 2015
This @medium post by @goldman is a must read for everyone interested in govt, tech, and the White House https://t.co/9AsuiTffjd

— Dan Pfeiffer (@danpfeiffer) March 24, 2015