Winner
Allison+Partners
Allison+Partners is a "demonstrated business partner with the trifecta of strategy, ideas, and execution," commented one judge.
Other adjudicators praised the agency for being creative and aggressive with an impressive focus on business outcomes for clients.
Numerous clients lauded the firm as a trusted business partner that provides invaluable strategic and tactical expertise, passion, and commitment.
Breakthrough client work included Progressive's Baby Man Facebook campaign and an effort focusing on telling the story of WhatsApp CEO Jan Koum that perfectly set the stage for the company's $22 billion sale to Facebook.
An integrated self-promotion campaign called Cronut at Midnight, in which SXSW attendees got to sample coveted croissant doughnuts and a limited edition chocolate chip cookie shot – created especially for the activation – illustrates the agency's culture of bold ideas and entrepreneurism.
That campaign alone garnered nearly 700 million impressions in one week; captured more than 13 times the share of voice volume of the next closest competitor; and about 80% of the total conversation among nine agencies tracked.
The firm's acquisition of PR Century last year in Beijing and Shanghai enhanced the China practice, and Asia-Pacific revenue soared 300%. The agency also expanded its footprint in the Pacific Northwest with the acquisition of Frause.
Organic growth from existing clients across practice groups accounted for approximately 30% of revenue, with new business making up the remaining 70%. Senior-level hires and new research and measurement offerings continue to fuel expansion in multiple expertise areas, such as research and insights, content marketing, and creative services.

Key wins last year included Dignity Health, eHealth, Frito-Lay, Toyota, InterContinental Hotels, and Warner Bros. Long-tenured clients include Healthcare Leadership Council, Best Western International, and Sony Electronics.
---

Honorable Mention
ICR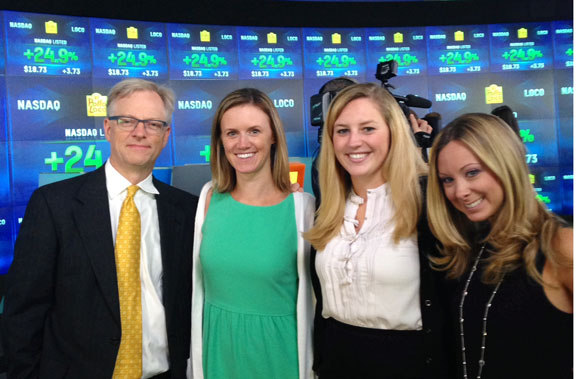 Founded by Wall Street veterans, judges praised ICR as creative, amazingly smart, and strategically strong. Global revenue was up 18% during the entry period to $48.3 million, with 60% coming from existing clients.
Worldwide headcount was up 42 over 2013 to 152. Last year's highlights included developing a proprietary screening process for evaluating a company's level of vulnerability to activist enquiries and launching an initiative to improve relationships with the private equity community. Moreover, the agency handled comms for the $87.5 million IPO of Zoës Kitchen.