Starbucks' Race Together campaign, aimed at sparking discussion about race relations in America, instead ignited widespread backlash this week on social media. The kickback got so heated that the company's global communications SVP Corey duBrowa quit Twitter on Tuesday.
Crisis experts discussed where Starbucks went wrong with the initiative and what the coffee giant's next move should be.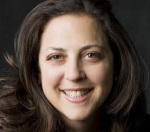 Wendy Goldstein Pierce, SVP, Solomon McCown & Company:
While I applaud the company's interest in addressing one of the country's most pressing issues via a New York Times print ad, asking employees to engage with customers on the issue is sending the wrong message. Customers don't want their coffee with a side of opinion, and opening a conversation with people who believe in anything less than racial equality is detrimental to the carefully curated atmosphere of a Starbucks location. Never mind that it could slow down service or create a tense experience for all patrons within earshot.
By all means, Starbucks should and can push a social agenda via their media reach and power, if that is a priority for the company and its leadership. Starbucks can maximize its voice via campaign messaging on cups, on signage in their locations, and in ads to encourage racial harmony to reach their enormous audience. However, it is inappropriate to expect staffers to inject that sentiment along with remembering to make a triple, venti, soy, no foam latte.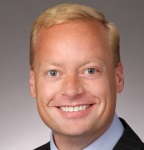 John Hellerman, cofounder, Hellerman Baretz Communications:
While the conversation about race is an important one, Starbucks made the classical error of hubris. As one of the world's most respected lifestyle brands, it wrongly assumed its customers would welcome such a charged conversation – with a stranger – before they've even had a sip of the coffee they pine after and came to buy in the first place.
Continuing to educate about their motives and removing any tones of righteousness while they do that will tamper the backlash Starbucks has received. I don't see it affecting their sales.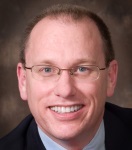 David Johnson, CEO, Strategic Vision:
Starbucks' initiative seemed a bit hypocritical from a company that primarily is in affluent white communities.
Starbucks failed to lay proper groundwork and preparation in launching this initiative. There was no massive explanation of what the company was seeking to do. TV advertising would have been critical for this. It would have been far better for Starbucks to show its commitment to race dialogue at public forums with company executives taking part, rather than at each store.
Finally, it appeared that Starbucks CEO Howard Schultz was attempting to force his values on both employees and consumers, angering consumers who feel that they and employees have a right to their beliefs and coffee in peace.
The company needs to articulate a message that they are not attempting to foster its beliefs on people.
Starbucks should apologize to consumers who may have been offended or inconvenienced. If it wants to discuss race relations, it needs to look at other venues to do so and better explain through advertising what the company is attempting and how it is consistent with its brand.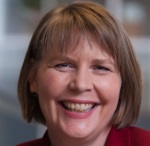 Melissa Arnoff, SVP, Levick:
Where Starbucks went wrong was jumping right into the #RaceTogether hashtag without giving people more context.
While Starbucks seems to take seriously its goal of having more conversations, the backlash seems to stem mostly from the idea that it is expecting people to have these conversations with total strangers or their local baristas. Thinking you can have a meaningful racial discussion while your barista is making change is insulting. That probably wasn't the intention, but there was no other context or direction, or else that information got lost in the storytelling somewhere.
What Starbucks needs to do next is give people more information about how the company sees these racial discussions happening, and clarify that they weren't suggesting that its baristas serve as experts on race relations. The company needs to share its plan of how it will encourage action beyond the hashtag.
Does it have programs built around diversity hiring issues? Will it support education programs or social programs or volunteer programs that are designed to start these conversations? Will they have moderated discussions in local Starbucks across the country?
Certainly, Schultz understands that there has to be action, not just discussions. If Starbucks can lay out a plan of how it proposes to encourage positive change – not just talk – about these issues, it will have a better path forward.