Winner
Mónica Talán
Univision Communications
Judges praised Mónica Talán, EVP of corporate communications and PR at Univision, for her leadership and business accomplishments, as well as her meaningful community contributions.
"Mónica shows exceptional skill in a number or areas – strong leadership during a World Cup season supported by cut-through work in all other areas," one judge said.
"Clearly, Mónica has not only built an impressive career, but she also continues to make extraordinary contributions every day, including real social impact," noted a second judge.
After joining Univision in 2008, Talán created its corporate communications function and effectively transformed the company's relationships with key media, stakeholders, and influencers. She also oversees all corporate communications as well as programming and PR.
One company representative called her accomplishments "nothing short of remarkable."
For Univision's 2014 FIFA World Cup campaign, Talán was instrumental in driving coverage. The effort garnered more than 900 media placements and led to record viewership, up 60% from the 2010 tournament to 80 million, as the organization became known as the face of the World Cup.
Other outstanding accomplishments included leading Univision's Humanitarian Crisis/We are with the Children (Estamos con los Niños) campaign to create awareness around the wave of unaccompanied minors fleeing unrest in Central America for safe haven in the US.
Talán is a mentor, role model, and ambassador both within Univision and in the overall communications industry. As a founding member of Univision's employee resource group called the Women's Leadership Council, she works to help advance women and prepare the next generation of leaders. Outside organizations, such as Pepsi, regularly invite her to speak on topics including Hispanic diversity.
Prior to joining Univision, Talán worked for Enron Latin America and the Texas Department of Commerce. She also spent more than 10 years at FleishmanHillard, where she served as SVP and partner, and senior counselor and strategist for general and Hispanic market initiatives for clients such as AT&T, the Department of Homeland Security, and Procter & Gamble.
---
Honorable Mention
Heidi Davidson
BlackBerry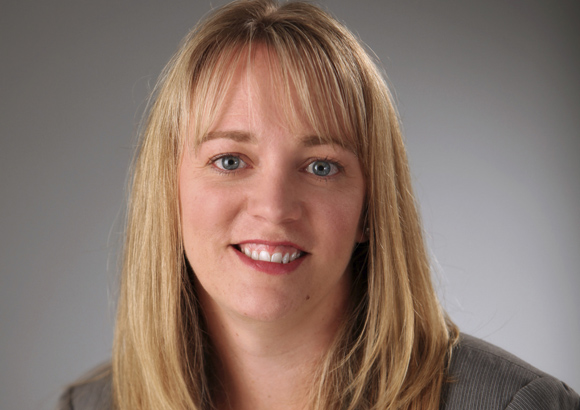 One judge described BlackBerry's SVP of corporate marketing Heidi Davidson as a standout "senior communications steward for an iconic brand facing seismic transformation and challenge." Her accomplishments at BlackBerry are many and impressive.
She raised CEO John Chen's profile and allowed him to articulate his vision worldwide. Under her watch, media sentiment soared from 68% to 94% positive/neutral. Davidson's efforts have also driven big sales results for products including the BlackBerry Z3 and the BlackBerry Passport – both of which sold out in various markets.