Winner
Daltyn Little
Grand Valley State University
Despite strong competition, one candidate in particular wowed the judges, which led to the unanimous selection of Grand Valley State University's Daltyn Little as this year's PRWeek Student of the Year.
"At each stage of the process, I had to keep reminding myself this was a student, not a seasoned PR pro," noted one judge.
Fuel cell technology is not a simple concept to grasp, let alone make others understand. Little mastered it effectively and her entry excelled at simplifying matters, while finding the right tone to impact a broad consumer base. Particularly noteworthy was a 48-second video she produced.
"It was truly phenomenal," exclaimed one judge. "Really enjoyable to watch and it also showed an understanding of both the technology and the task at hand."
Little's research was strong. She displayed a solid grasp on both Toyota's background in the space and customer trends as it relates to new technology in general and alternate-fuel-powered vehicles specifically. These insights clearly informed her initiative.
A key part of her tactical approach was to stage 10,000 individual user experiences, which answered an issue Little's research highlighted – the lack of trust among consumers in new technology.

Her social media strategy focused on presenting fun, friendly, and easy-to-understand information in bite-sized pieces to whet people's appetites. They would then be directed back to Toyota's main website and social channels to ensure the brand stayed top of mind throughout.
Among other tactics to catch judges' attention were partnerships with Uber and local and national government branches that highlighted Toyota's CSR commitment. Judges felt it wise to underscore the environmental sustainability of Toyota's new offering and linking it to the brand's longstanding efforts to do good.
Little's excellence shone in the journalist pitch, showcasing her thorough understanding of the tech, offering appropriate interviews, and impressing with her professionalism.

"Daltyn's combination of old-school skills and digital savvy makes me proud," added one judge. "She has a bright future, as does the PR industry with talent such as her entering it."
---
Honorable Mention
Jessica Schram
University of Maryland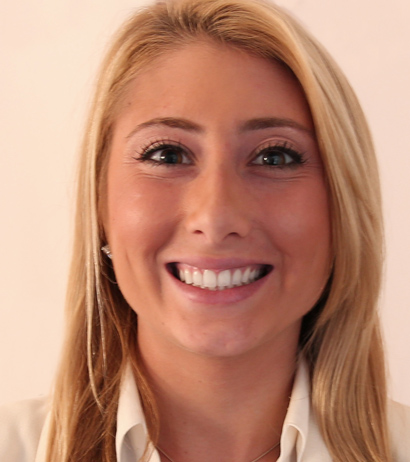 "Creativity is such a key trait in a PR pro," said one judge. "Jessica has it in abundance." From her campaign's tagline, "Out with the H2Old," to an innovative YouTube contest to a unique reply when asked why the CCO is the most important person at an organization – she told a story in 100 words, as opposed to a more traditional response – it was clear Schram has ideas aplenty.

Her thorough research, clear grasp of the subject matter, and great journalist pitch all shone through. "You could tell she had fun putting this together," added one judge, "but Jessica balanced it with poise and polish."