Winner
MSLGroup and P&G/Always
Always #LikeAGirl: Turning an Insult into a Confidence Movement
Always, P&G's feminine care brand, has long been committed to empowering girls through puberty education.
However, in 2013, competitors were gaining traction by connecting with Millennial girls on social media. Always had to enter that conversation.
Girls at puberty suffer from a significant drop in confidence. MSLGroup-led research found more than 50% of women felt this way. Further research underscored that words – specifically "like a girl" – cause girls to doubt how powerful they can be, which often has lifelong ramifications. Always took up the cause to change how broader society understands girls at puberty.
"Always amplified a conversation around an issue few talk about, but many are affected by," said one judge. "And it did so in a compelling and authentic way."
Its main strategy was turning "like a girl" from an insult to an empowering term. The centerpiece was a video, produced by award-winning director Lauren Greenfield, which captured how people of all ages interpreted the phrase. During filming it became clearer that "like a girl" suggested weakness, but also that a little encouragement can go far in boosting girls' confidence.
MSLGroup helped develop the hashtag #LikeAGirl to become a rallying cry for change. The video was pre-seeded with influencers and bloggers, who shared it on their platforms before it was released on Always' YouTube page.
Celebrities ranging from Sarah Silverman to Melinda Gates tweeted about the campaign and shared the video. The brand engaged in multiple real-time #LikeAGirl conversations across social media.
More than 76 million people viewed the YouTube video and, with 4.5 billion media impressions, the campaign's message reached more than half the globe's population.
P&G plans to make the hashtag a core equity-building component of the Always brand.
"Impressive, inspiring execution," added one judge. "This campaign has the potential to endure for years."
---
Honorable Mention
Ketchum and ConAgra Foods Foundation
Helping Kids Have a Hunger Free Summer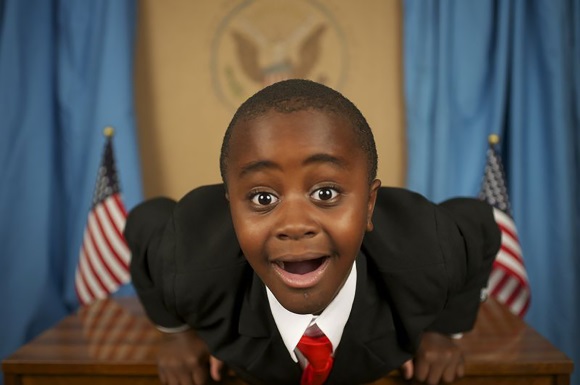 While almost everyone loves summer, the nearly 20 million US kids who depend on meals they receive at school have reason to disagree. ConAgra and Ketchum partnered on this program to help these children. A memorable video highlighting the issue was launched just before Memorial Day weekend starring Kid President.
All consumers had to do was view, like, or share it and ConAgra would donate the monetary equivalent of one meal to Feeding America. After six weeks, the videos generated the monetary equivalent of 1,156,992 meal donations.