Winner
Bryant Park Financial Communications and Wintergreen Advisers
The New Shareholder Activism: Wintergreen Advisers Fights Coca-Cola's Big Grab
Last March, Coca-Cola issued a proxy statement asking its shareholders to elect directors, ratify the appointment of auditors, and approve an equity-award plan for top management.
David Winters, CEO and founder of Wintergreen Advisers, realized that, if adopted, this deal could hand as much as 16% of the company to Coke management. This would devastate shareholders' returns for years to come.
Following this revelation, Wintergreen wanted Coca-Cola's board of directors to amend or withdraw the plan. However, the firm was facing an uphill battle.
For one, Wintergreen's clients hold 2.5 million shares of the company – less than 0.1% of Coke's equity. Moreover, no previous instance existed in which a public company had been forced via shareholder opposition to scrap such a plan.
So when Wintergreen's initial pleas to Coke were met with silence, the firm teamed with Bryant Park Financial Communications to bring the facts about the soft-drink giant's plan to light through intensive outreach to investors and the news media.
The campaign strategy included a webcast, which drew more than 100 participants, explaining Wintergreen's case in detail, and rebutting each point made by Coke in defense of its plan. In addition, Wintergreen promoted the campaign on social media and created a dedicated website to serve as an information resource on the issues.
The pressure mounted on Coca-Cola when Warren Buffet, CEO of Berkshire Hathaway, Coke's largest shareholder, told CNBC the plan was "excessive" and abstained from voting on it. Wintergreen also discovered, in August, that some of Coke's biggest investors such as State Street, Fidelity, and Capital Group, opposed the plan, which helped add momentum to the campaign.
Coca-Cola finally caved in October 2014, stating it would adopt new equity-award guidelines to address the issues raised by Wintergreen.
"This is an outstanding example of what a winning campaign should be," said one judge.
---
Honorable Mention
Cohn & Wolfe and Sonic Drive-In
Sonic Drive-In Steps onto the National Stage: A Story of Coast-to-Coast Expansion, Innovation, and Leadership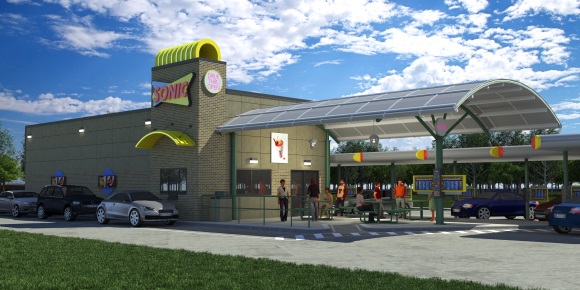 Following the economic recession, Sonic Drive-In went quiet on the business media front, focusing its efforts on consumer-facing campaigns. That changed last year when the brand's AOR, Cohn & Wolfe, helped to redefine Sonic on a national stage.
The firm created a media relations campaign to at-tract and secure new franchisees and improve Sonic's reputation through the exposure of its CEO, growth momentum updates, new franchise and hire announcements, and timely entrepreneur opportunities. The results: Since June 2013, Sonic stock has increased in value from $14 to more than $20.