Winner
Catalyst and Under Armour
UA Speedskating Crisis
As an official sponsor of the US Speedskating team at the 2014 Winter Olympics in Sochi, Under Armour developed the US Mach39, which the brand claimed to be the fastest speedskating suit ever created.
However, the suit did not live up to its hype and athletes donning it posted slower-than-expected times. Media outlets, such as The Wall Street Journal, began speculating that the suits contained a design flaw. Additionally, social media users accused the brand of putting corporate interests above those of athletes. This resulted in the brand's share price falling $2 from the pre-Olympics level of $55.
UA realized transparency, accountability, and availability to the media would be the key elements of its crisis management strategy. The brand released a joint statement with the United States Olympic Committee addressing the situation and supporting the athletes and quickly obliged when the committee had the team swap the Mach39 for the UA-designed 2013 suits.
Just days later, the USOC CEO Scott Blackmun stated he did not believe the Mach39 was responsible for the team's failure to reach the podium.
Following this, the apparel brand's CEO Kevin Plank went against expectations and instead of cutting ties with the speed-skating team, signed an eight-year partnership extension with them. He then went on a media tour to promote this news.
This shifted the conversation. Within days, Under Armour's negative publicity disappeared. For instance, social media chatter volume surrounding the positive news of the partnership extension doubled that of the initial negative conversation about the Mach39.
In addition, the brand's share price went back up after Plank's media tour to $58 – the highest price ever attained at the time. This began a two-month period of unprecedented stock growth for the company.
"UA resisted the need to blame and became a thought leader for continuous improvement," said one judge.
---
Honorable Mention
LDWWgroup and Carnival Corporation
Carnival Corporation: Orchestrating the Comeback of the World's Leading Cruise Company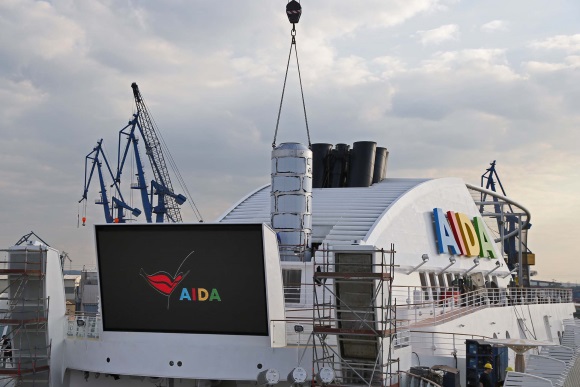 After a series of incidents, such as the sinking of its cruise line brand Costa Concordia, which resulted in passenger deaths, Carnival Corporation's bookings, revenue, and brand perception were sagging. At the same time, its CEO Micky Arison was replaced by Arnold Donald.
With LDWWgroup, Carnival launched a "good news" storytelling campaign to drive strategic messaging in key areas of sustainability, technology, health, safety, and more. The effort helped improve the brand's reputation by 85.6%. YouGov's BrandIndex declared Carnival the most-improved US brand in consumer perception.