Winner
Davies and Dominion
Dominion Cove Point
Despite America's shift into a better position in the world energy economy due to the harvesting and exporting of natural gas, opposition to many projects still remains.
For instance, with the Cove Point terminal project in Maryland, which would create an export terminal within an hour of Washington, DC, environmentalists rallied against the project despite its local and global benefits.
Davies was brought on by client Dominion to counter the work of environmental groups, which had rallied against the project. During a research effort, the organization found that local residents were fond of the energy facility after four decades in their community. Leveraging that information, the firm found the key to getting the project approved: Show how locals feel about the initiative in the regional and national media.
To do so, it largely focused on reshaping public perception by dominating public hearings on the project with key speakers and supporters at nearly all events on the energy effort.
It also encouraged supporters to send personalized letters to elected officials on the subject and distributed a fact book to 21,000 local households.
The icing on the cake was that Dominion and the agency were able to pack a mass rally on the grounds of the statehouse, clearly in view of the governor's mansion and office, on the day of the critical hearing on the subject in front of state officials.
After the robust show of support, the project won approval of all state permits and received a federal nod in September, making it just the fourth export facility of its kind to be approved in the US.
One judge called the effort a "strong campaign, getting ahead of the curve and keeping a consistent push that delivered impressive results."
Another cited its "very impressive execution," while a third judge said it "delivered admirable results given the challenges presented."
---
Honorable Mention
Podesta Group and Air Line Pilots Association, International
Deny NAI: A Public Affairs Campaign to Save Our Skies and Protect US Aviation Jobs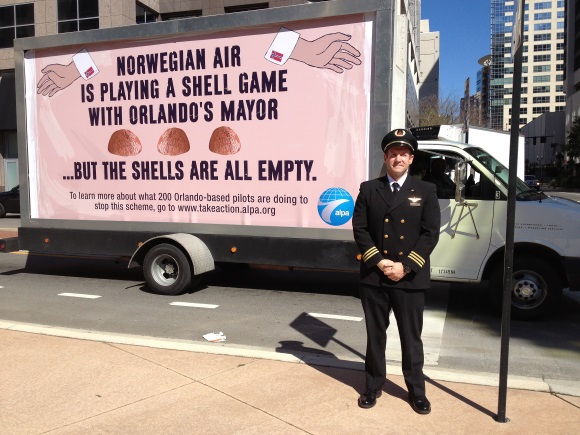 When Norwegian Air Shuttle tried to move in on the turf of US airlines by attempting to gain access to the US marketplace, the Air Line Pilots Association and Podesta Group struck back. The organization repeated the message that the incursion would cost US staffers their jobs and diminish the safety of air flights to and from the US.
Against the odds, the campaign brought together pilots, domestic airlines, and everyday citizens as they opposed the rival airline. Media outreach was key to the effort's success as the Department of Transportation ultimately denied Norwegian Air Shuttle's request.