Winner
MMK (Marina Maher and Ketchum) and P&G
P&G Thank You, Mom Campaign
For the 2014 Sochi Olympics, Procter & Gamble reinvigorated its Thank You, Mom campaign, introducing the world to its Raising an Olympian film series, which chronicled the journeys of 28 world-class athletes and moms.
With one month left before the Olympics, the CPG giant premiered the Pick Them Back Up video ahead of its presence in Sochi. Securing exclusives with Mashable and The Huffington Post, coverage of the powerful clip set off a chain of media placements for P&G.

In Sochi, the company had 17 brands featured in 54 events and moms were treated to 1,200 hours of pampering from brands including Pantene and Olay. Not to feel left out, Gillette, Head & Shoulders, and Braun were on hand to groom dads.
P&G realized that behind every athlete who worked to earn a spot at the Olympic Games, there is a mom who was integral to their success. So, for every sponsored athlete, P&G would also champion their mom at the P&G Family Home, which was the epicenter of content creation for the company's social media properties and served as home away from home for athletes and their families.
"This program is the most memorable campaign from the Olympics," said one judge.
The results greatly exceeded expectations. Broadcast placements in target-rich consumer media brought the company's brands to life at the Games as the CPG giant garnered 25 billion impressions and 146 million digital views globally.
P&G enjoyed a 38% Twitter engagement rate during the Sochi Olympics, as well as a 25% uptick in followers on social media across all brands.
Moreover, consumers identified relatively new Olympic sponsor P&G as one of the top two to four sponsors – lagging only behind longtime partners Visa, McDonald's, and Coca-Cola – depending on the region.
"A terrific effort," noted a second judge. "What better way to endear a company to its primary purchaser than giving thanks to moms."
---
Honorable Mention
MSLGroup and P&G/Always
Always #LikeAGirl: Turning an Insult into a Confidence Movement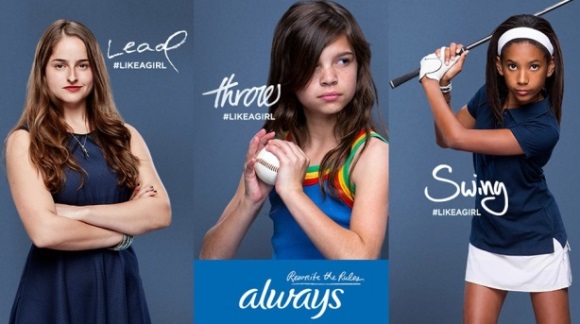 With help from MSLGroup, Always sought to reach Millennial women by turning the insulting phrase "like a girl" from a nasty taunt to an empowering rallying cry. Combined with a video package – the campaign's centerpiece – high-profile celebrities including Chelsea Clinton, Sarah Silverman, and Bella Thorne tweeted, leveraging the hashtag #LikeAGirl and lending their support to the effort.
The results were overwhelming as the video garnered 76 million YouTube views and 4.5 billion global media impressions. "This was an amazing effort with so much more potential," said one judge.