Winner
United States Mint
United States Mint Commemorative Civil Rights Coin Program
Last year marked the 50th anniversary of the Civil Rights Act of 1964. One of US Mint's main objectives is to help Americans remember such key moments in the country's history by manufacturing and distributing collectible coins, among other items.
In 1964, Congress also passed a law requiring the minting of $1 coins to commemorate the Civil Rights Act. Surcharges of $10 for each coin sold went to support the United Negro College Fund.
The US Mint's challenge was to develop a new customer base for these silver dollars, a task made harder with no ad budget and the reality of an aging, predominately white male core audience. To tackle this, the company relied on research and storytelling.
Customer-acquisition data highlighted revenue potential among black consumers, a segment displaying a rising interest in coin collecting.
That research prompted a five-minute video that became the campaign's centerpiece – one that told the compelling story of the Civil Rights movement. Congressional Black Caucus members, including prominent civil rights leaders Reps. John Lewis (D-GA) and Maxine Waters (D-CA), helped boost the effort.
"This was a great, research-informed effort that really hit home with the intended audience," said one judge.
The video was first shown at the United Negro College Fund's annual An Evening of Stars event last April. It was then pitched to media and emailed to 600,000-plus US Mint customers. The video also ran on BET and 21 other outlets nationwide during their airing of the event. Other partnerships included one with Major League Baseball and its annual Civil Rights Game, played last year in Houston.
As of October 2014, 80,000 commemorative coins were sold, generating close to $4 million in sales and revenue – all fueled by research and a great story.
"The results achieved on a limited budget were outstanding," noted a second judge.
---
Honorable Mention
GCI Health and Merck
America's Diabetes Challenge: Get to Your Goals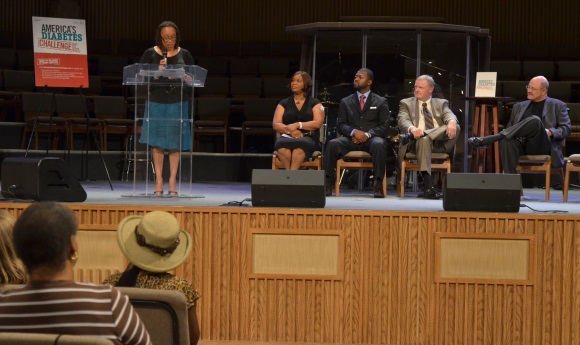 While blacks and Hispanics in the US are at higher risk for type 2 diabetes, programs addressing them have been limited. To tackle this, Merck and GCI Health created a bilingual website to target these audiences. Knowing the importance of church in communities, GCI teamed with the American Diabetes Association's faith-based initiative, Live Empowered.
Actress Sharon Epatha, a diabetic, shared her story with a local group. A similar partnership was formed with Por Tu Familia. In all, more than 3,800 people pledged to learn more about their blood sugar levels or help a family member do so.