Winner
Eric Mower + Associates and BlueCross BlueShield of Western New York
Painkillers Kill
In the US, 15,000 people a year die from prescription painkillers. This prompted BlueCross BlueShield of Western New York and Eric Mower + Associates to launch a campaign addressing the epidemic of prescription painkiller abuse, especially among young adults.
More than 50 community groups came together to initiate Painkillers Kill, which gained broad commitment and partnership. Doctors, dentists, pharmacies, schools, parents, young adults, media, philanthropic organizations, and corporations quickly joined the cause, committing more than $1.6 million in resources.
Armed with shocking national statistics – for example, prescription painkillers lead to more deaths than heroin and cocaine combined – the agency launched a social media page for the effort.
With impetus from parents who lost their young adult children to this problem, WNED-Western New York Public Broadcasting produced a documentary that aired on multiple channels. Leveraging the episode, Mower designed haunting TV, radio, billboard, and online creative that dealt with death from painkiller addiction.
"This was an effective 360-degree effort," noted one judge. "The use of personal stories from the viewpoint of parents was particularly noteworthy."
Education workshops were held in middle schools to raise awareness, while a medical education course was held for 250 healthcare professionals. In addition, a special website and 24/7 toll-free hotline were set up for those seeking help.
The campaign, which garnered more than $3 million of earned media, was so successful it has been shared with the BlueCross BlueShield Association nationwide. After just six months, a poll by Mower revealed 72% of the consumers who recalled the campaign stated the information provided through the collaboration increased their awareness of the effects of painkillers. Moreover, 95% of consumers recognize prescription painkillers are highly addictive.
---
Honorable Mention
Coyne Public Relations and National Canine Research Council
In the Line of Fire: National Canine Research Council Helps Reduce Police and Dog Encounters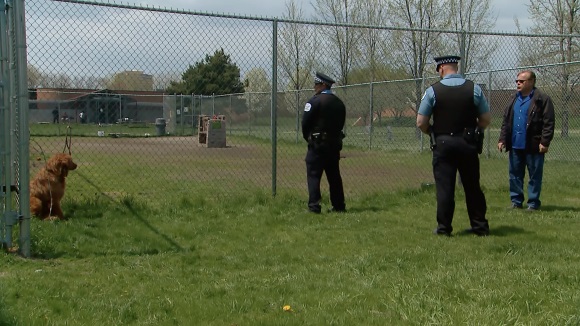 About half of all police shootings involve household dogs, which leads to police officers losing their jobs or getting involved in civilian's lawsuits for shooting pets. In order to eradicate this, the National Canine Research Council created a free video series to teach officers how to assess canine body language.
Coyne PR leveraged a targeted media relations campaign, which garnered more than 565 million media impressions. Web traffic grew by 708%. Police forces also committed to the cause. For ex-ample, the Coeur d'Alene, Idaho, police department said NCRC training is now mandatory for officers.