Winner
Edelman and CVS Health
CVS Quits Campaign: Repositioning a Leader in Healthcare
CVS made national headlines when it announced in February 2014 that it was pulling all tobacco products from its shelves for good by October 1, boldly proclaiming the sale of tobacco products had no place in the company's business, even if that meant sacrificing $2 billion in tobacco-related revenue.
In September 2014, one month ahead of schedule, CVS made good on its promise. At the same time, the retailer rebranded to CVS Health and launched a commitment to help smokers kick the habit.
As part of the effort to reposition the brand as a leader in healthcare, CEO Larry Merlo rang the New York Stock Exchange bell in September and a 50-foot high cigarette was put out at an event by CVS Health executives in Bryant Park in New York City.
Edelman reached out to top-tier outlets ahead of the brand's February announcement, which garnered more than 347 million overall media impressions.
"This campaign is one that all others should be compared to," said one judge. "This is a new standard in PR."
On Capitol Hill, eight US senators and 12 House members, among other influential leaders, released statements that urged other retailers to follow in CVS' footsteps.
The follow-up in September, which cemented the company's message of "helping people on their path to better health," prompted 129 million print and broadcast media impressions and 117,000 posts on social media.
Groups including the American Heart Association and the American Cancer Society celebrated both rounds of news. As a result, CVS' stock price jumped 9.2% in the three weeks following the announcement. A survey showed one in four consumers who do not shop at the retailer said they would switch their prescriptions because of the decision to nix tobacco sales.
"Great business decision that led to amazing PR results, a real business impact on stock value, consumer behavior, and brand reputation," said a second judge.
---
Honorable Mention
Weber Shandwick and Florida Hospital Association
Saving Lives and Setting a National Example for Quality Healthcare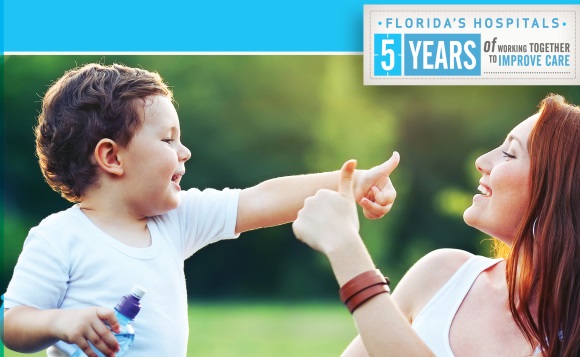 After being called out by a congressional representative over why some states had higher costs but not higher quality healthcare, Florida's hospitals were determined to set a national model for quality healthcare.
With the state caring for about 10% of the nation's un-insured and the largest population of elderly patients, Florida Hospital Association partnered with Weber Shandwick and created a robust program to prevent surgical complications, save lives, and reduce costs. The result: At least 125 lives were saved, 5,944 cases of harm were prevented, and $70 million in costs were saved.