Winner
Ketchum and US Farmers & Ranchers Alliance
Lights, Camera, Farmland!
The feature-length documentary film Farmland! helped the US Farmers & Ranchers Alliance drive enormous reach and created a positive shift in consumer and media perception of modern US agriculture.
"Ketchum owned this from beginning to end – great insights, creative, execution, and results," explained one judge. "Kudos to the agency for redefining arts and entertainment by making a theatrical documentary the centerpiece of an issues and awareness campaign."
Oscar, Grammy, and Emmy award winner James Moll was hired to direct the film, which provides an intimate look at the lives of young American farmers and ranchers.
To ensure the concept remained authentic, Ketchum gave the director total creative control of the film.
However, the agency coordinated the film's release at more than 170 movie theaters (nearly triple the initial goal), got placement in five film festivals, created and managed all related digital and social properties, and handled paid and earned media promotion.
Supporters of the alliance helped drive interest within the agriculture community. Moll and film subjects served as campaign spokespeople.
The film sold more than 11,000 tickets – 84% above the estimate – and earned a 93% positive rating on review site RottenTomatoes.com. Trailer views topped 500,000.
The site, FarmlandFilm.com, garnered 322,280 unique visitors and more than 100,000 Facebook fans. Paid media efforts generated about 20 million impressions, while 463 earned placements drove about 42 million impressions.
Surveys revealed that 53% of the primary target audience was aware of the documentary, and 46% were familiar with the organizations – a 91% increase from 2013.
The campaign's success also led to a free Hulu.com distribution deal. "Brilliantly done," said a second judge. "This asset will live on for a long, long time."
---
Honorable Mention
Coyne Public Relations and IMAX
IMAX PR Excited Existing Fans and Recruited a New Audience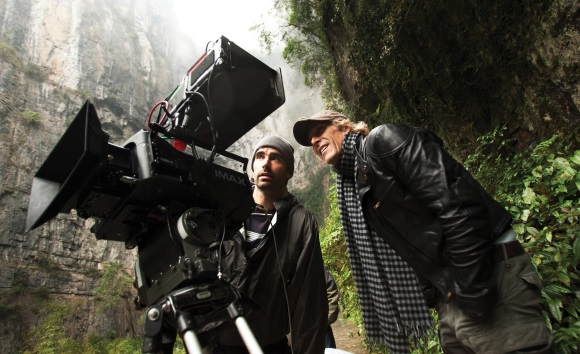 "This campaign did an exceptional job showcasing IMAX's differentiating qualities," one judge said. The multi-faceted effort included telling a strong tech story around the use of a new 3D digital camera in Transformers: Age of Extinction.
It also featured an activation allowing moviegoers to upgrade to a 3D viewing of Godzilla that drove huge real-time social media engagement. On a PR budget much smaller than that of a studio film's, this campaign drove more than 1 billion earned impressions, contributed to 15% year-over-year growth, and led to expansion in the coveted Chinese market.