PRWeek attended the UK launch of Omnicom Group's Omniwomen with a day-long training programme coinciding with International Women's Day, designed to encourage women to push for leadership roles and promote the importance of mentoring schemes.
---
READ MORE: One in four women are reluctant to ask for a promotion, PRWeek poll finds
---
The event highlighted key issues that prevent women from taking up leadership roles, including confidence, self-belief and the practical implications of career interruptions from having children.

According to the PRCA's most recent census in 2013, women make up 63 per cent of the PR industry, yet of those surveyed, only 13 per cent of women were board directors or partners, while 29 per cent of men held these positions.

Last month, the CIPR released its annual State of the Profession report, which found that male PR professionals are paid, on average, £8,483 more than females in the industry. The report factored in length of service, seniority, parenthood and higher prevalence of women working part-time, and the final figure reflects a clear pay inequality gap.


The barriers to leadership
When asked what the main issues are facing women in PR today, all our experts cited confidence, a lack of flexibility and getting a balance between family and career.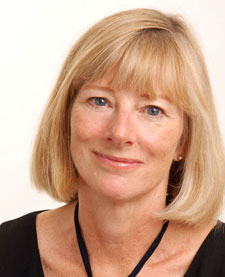 Angela Oakes (pictured left) is MD of Treehouse PR and was joint head of Women in PR until January this year. She says that having a family is the biggest issue: "It's hugely challenging to have a full-time senior-level career in this industry as a women and as a mother."

In November last year, PRWeek wrote an analysis on the state of maternity practices in the industry, citing the CIPR's 2014 report, which found that 60 per cent of respondents did not regard PR as a family-friendly industry.

While issues surrounding maternity leave are a factor, the problems do not stop once women have had children and returned to work. Sally Costerton, who is chairman at MHP and writes a blog on "breaking the glass ceiling", says that the PR industry is not entirely compatible with flexible working. "You may work three days a week, but clients don't conveniently have their issues three days a week," says Costerton.

Aside from issues that arise from maternity leave and family commitments, is a lack of confidence among women preventing them from asking for promotions and climbing the career ladder?
A PRWeek poll conducted this week asked female readers if they would be willing to ask for a promotion. Of the 289 respondents, more than a quarter said they were either "not very willing" to ask or would rather set up their own company.

Under half of respondents said they would be "very willing" to ask, with 45 per cent choosing this option, while 27 per cent said they would be "fairly willing".

Oakes says she found these results "surprising". She adds: "I've employed probably 100 people over my career in PR and women were always a lot more reluctant to put themselves forward for pay rises than men."

Management consulting firm Accenture conducted a survey in 2014 of 4,100 business executives across 32 countries for its Career Capital report, which found that men are over 10 per cent more likely to ask for a salary increase and almost 20 per cent more likely to ask for a promotion than their female colleagues. It also found that men are 15 per cent more likely to be granted promotions than women.

Fenella Grey (pictured below), UK managing director at Porter Novelli, believes it is an employee's responsibility to ask for promotions and pay rises: "It would be a lovely world if everything came to everybody on a plate, but it doesn't work like that. Without doubt I have seen women overlooked by men in the past because they haven't seemed committed to it, because they just haven't asked."


Female leaders are good for business
Apart from the moral issues, studies have shown that gender equality within companies may have a positive impact on business outcomes. Speaking on this issue, Janet Riccio, executive vice-president of Omnicom Group, said: "This is not solely a women's issue, but rather a strategic business imperative. Companies that have diverse, inclusive management teams and boards financially outperform those who don't. The best investment we can make is in our own human capital."

While there are no studies that address the PR industry specifically in this way, Credit Suisse released a report in September last year that demonstrates this.

The CS Gender 3000: Women in Senior Management study, conducted by the Credit Suisse research institute, surveyed more than 28,000 senior managers at more than 3,000 companies. It found that from 2005 to 2014, boards with a higher-than-average percentage of women outperformed those with fewer than average by 36 per cent. The findings also showed that companies with women board members outperformed those without women, in terms of return on equity and net income growth.

Denise Kaufmann (pictured below), CEO of Ketchum London, says that diversity is a "business imperative", as a lack of varied viewpoints when trying to manage a business is not helpful for moving a company forward. "Men and women definitely have different viewpoints; they come at things in a totally different way and that's got to be good for business", says Kaufmann.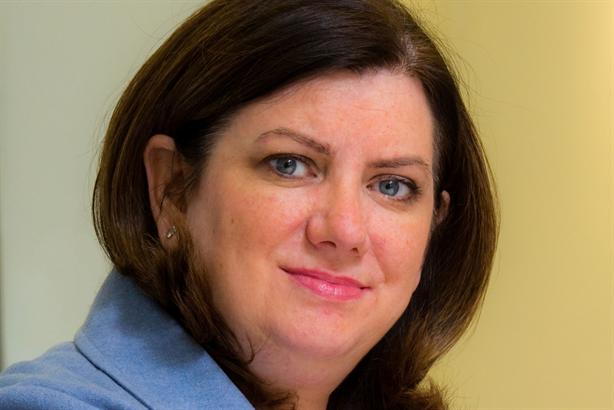 Costerton says that having more women on boards should just be common sense: "A gender balance on a board is hugely helpful and enables the board to work much more effectively. I've been on boards that are predominately male and boards that are more balanced and there is absolutely no question in my mind which are more functional, more pleasurable to work on and more rewarding."


What can be done about it?
Clearly, companies in the industry need to examine the gender pay gap. Oakes says she found the CIPR figures "shocking in today's world of equality", while Kaufmann says: "I find it incredible that in 2015 we're still having this conversation."

Francis Ingham, PRCA director general, agrees: "All companies – large or small – need to ask themselves some serious questions about their own commitment to pay equality. They need to do this generally, by introducing an equal pay policy; and every time they recruit."

In terms of leadership, our experts all say mentors and sponsors play a fundamental role in cultivating more female leaders. Grey says: "I think it's our responsibility as a leadership group to set the new parameters for the women that follow."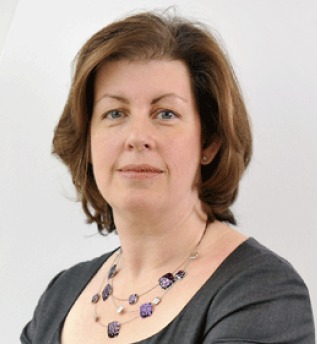 Costerton (pictured right) believes that role models are more important than people realise in terms of making leadership roles more accessible to women: "We need to reach a point where most people will work with a senior woman who's made it through the proverbial glass ceiling, because then it begins to be normalised."

Perhaps leadership roles will be redefined as future generations, who are generally less defined by gender and more forward-thinking, rise up the ranks.

Costerton says: "The digital native generation are used to deciding things for themselves. Maybe we should be looking to younger people and asking what they aspire to in terms of leadership and senior roles."

Kaufmann says that leadership boils down to "doing what you say you're going to do". She believes that people respond to leaders who follow up words with actions, and whether that comes from a man or woman doesn't matter. "I think that as the next generation starts to get into places of power, that's going to be even more pronounced," adds Kaufmann.

Ingham says the industry has some "phenomenal female leaders" who prove that leadership is "far more than a gender-specific ability". However he is adamant that more can be done, by "championing the innate skills of women as formidable leaders".

While the industry needs to work towards setting up more mentoring schemes and fighting for pay equality, it is clear that women in the industry need to be confident in their abilities and stop apologising. Kaufmann says: "Women apologise a lot and it's not something that you would typically see men do. Women need to have the confidence to ask for what they want."
Watch: top tips from the panel at Omniwomen's UK launch