One year ago we decided to undertake an experiment. Fresh from publishing an article highlighting the tiny number of women in charge at UK PR agencies, and in a rush of energy and motivation, we set up a mentoring scheme (see PRWeek December 2013)
We paired up 15 promising young female PR managers with mentors who have already climbed to a higher rung on the leadership ladder. We deliberately didn't make it too formal or prescriptive, as we wanted these mentoring relationships to be tailored to meet the individual needs of each of the mentees. But we did try to match women up with someone who reflected their family status (i.e children, or not), employer (agency/in-house) and character.
We wanted to ensure women on maternity leave or within the first year back were prioritised for the project as this has been identified as a point when work/life balance becomes difficult and the industry loses good PR women. As it turned out, the project attracted a high proportion of women in these categories and, of the 15, we picked two women who were on maternity leave, and four within their first year back.
As part of the application process, all the mentees were asked to define what they needed to work on to aid their career progression and we left it to each mentoring pair to decide how often to meet and how to go about tackling the younger women's goals. On average, the pairs met approximately every two to three months over the year, often with email and text contact in between.
Three areas emerged as the most popular issues identified as holding women back: self-confidence (often in terms of managing teams), the need to balance childcare with work, and an ambivalence about networking.
What has been interesting to observe is the extent to which the relationships with their mentors have built their confidence. For the majority, having someone experienced but outside their immediate circle taking an individual, and impartial, interest in their progress has proved transformative in itself.
We matched up Lee'ann Kaufman, owner of Yorkshire-based b2b tech agency iseepr, with Jackie Cooper, who built up her eponymous PR agency into a major force (now part of Edelman). Kaufman was able to tap into plenty of practical advice from Cooper, but, perhaps most importantly, felt that Cooper exactly understood the particular pressures she was experiencing.
"I've gained a real sense of confidence that I'm on the right path with growing my business," says Kaufman. "Jackie has been hugely supportive of my achievements to date and my ambition to take iseepr further. Our dialogue has been very tactical and pragmatic at times; how to approach certain situations in the workplace, candid discussions about salaries. Perhaps on reflection this has been the most surprising part of the mentoring process for me – how warm and open Jackie has been and how willing she has been to engage with me on a really practical and quite often personal level."
Learning more effective management skills was a key goal for many mentees. Having access to an experienced mentor meant they could gain some practical advice about getting the best from their teams from women who had already come up against many of the challenges they were facing (see box-out on Lisa Downes' experience).
A handful of the mentees took advantage of their year of mentoring to get their mentors' help in restructuring their teams. Sometimes this was about achieving a better work/life balance – mentors encouraged their mentees in the nitty gritty of how to delegate more effectively, attract more recognition internally for their contributions and manage difficult relationships with directors.
They also offered help in elevating their mentees' profiles in the industry – by encouraging them to go to industry events, get tweeting, and in some cases making strategic introductions to colleagues and other contacts.
All of our mentees were already great at delivering on their PR objectives – this process was more about refining how they undertook their jobs and positioned themselves to aid their leadership potential.
Knowing the detail of how someone has tackled a challenge that you are facing has proved invaluable. This is particularly relevant where the career/childcare juggle is concerned; many of our mentees (and mentors) continue to evolve a satisfactory approach to this and they found new perspectives inspiring.
"I really respect Molly [Aldridge, CEO of M&C Saatchi PR]," says Katherine Wright, head of comms and engagement at CWP NHS Foundation Trust. "She had her second baby while mentoring me and her kids are about the same age as mine, but she still manages to run a global PR agency. She's a really nice person and it's been fun to get to know her. I think she has challenged me in a really positive way."
Amanda Kamin switched jobs from head of policy and issues management at Visa Europe to director at Burson-Marsteller during her year being mentored by Weber Shandwick managing director of corporate, financial and public affairs, Mary Whenman. Whenman helped Kamin see that "it is possible to be ambitious post-children". This was something Kamin was doubtful about at the start of the project (see Amanda Kamin's box-out).
In general, the mentees appreciated, as one put it, "being able to hear the non-sugar-coated realities of juggling parenthood with the demands of PR". But not all of them came away positively inspired – one who has yet to have a family has decided that she no longer wants to shoot for a top PR job if it means having to put her children in full-time care. Another says that she now believes that the only solution lies in expensive childcare.
The year may have been a huge learning experience for our 15 younger women, but in most cases the mentors also found it an enriching process. Many joined in because they were motivated by the des-ire to help other women negotiate challenges they had experienced, but some found unexpected pluses.
Seeing their mentees grow in confidence was cited by many as a great benefit, as well as getting an insight into a sector they had not experienced, and even prompting self-challenges of their own (see box-out on Lauren Branston).
Many also felt boosted by the enthusiasm of the younger women. "I loved hearing about her passion for the business and it reminded me of how I felt when establishing my agency," says Cooper of Kaufman. "It's always good to spend time with people who love our industry and want to make a difference."
We at PRWeek learned a lot too. Next month we'll be relaunching the project in collaboration with Women in PR, the networking organisation for female comms professionals. Whenman, the organisation's president, says: "Supporting the female pipeline and the next generation of women leaders in the PR industry is part of our core purpose, along with supporting gender balance in the boardroom."
So as we bid goodbye to our first round of high potential mentees (seven of whom found new jobs in the past 12 months), we look forward to the next batch.
For the full list of the 2014/15 mentors and mentees, see prweek.com/uk/mentoring
LISA DOWNES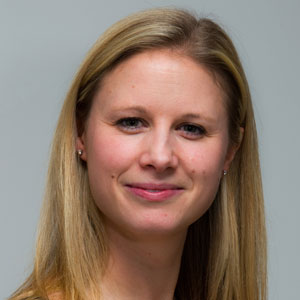 Position at start of mentoring Director, Liquid Communications
Position at end Same, but on maternity leave
Mentored by Denise Kaufmann, CEO, Ketchum London
"Working with Denise has really had a dramatic effect on my performance. We decided last March that there were four key areas to cover, starting with how to become a better manager of people – and Denise shared with me the wisdom I'd been looking for. I consider myself to be a capable consultant, but that doesn't always translate into being a good manager. Being an excellent manager and being a strong leader are two very different things. A leader is someone people want to follow. If people don't follow you, you aren't a leader. You're just taking a walk.
Having leadership skills is an essential part of being a good manager. A manager's primary function is to get the most out of her team/assets – essentially to maximise the output of the organisation.
Implementing Denise's tips has been transformative. I feel more confident that I know how my team feels. I thought I knew before; now I know that I know. We take 45 minutes out of the office, fortnightly, on a one-to-one basis. This allows us to catch up and gives me time to really listen. Again, I thought I was listening, but how could I have been with all the noise and distractions of an office buzzing around us? Now our one-to-one time is meaningful, instilling mutual confidence. So simple, but so powerful.
Life lesson learned: do not underestimate the power of listening, really listening. That's one of the keys to becoming a good manager."
AMANDA KAMIN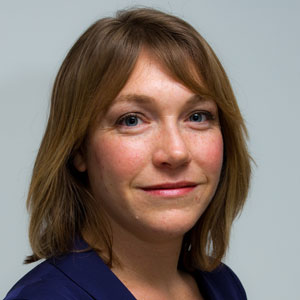 Position at start of mentoring Head of policy and issues management, Visa Europe
Position at end Director, Burson-Marsteller corporate and crisis
Mentored by Mary Whenman, director of corporate, financial and public affairs, Weber Shandwick
"When I started out, there didn't seem to be any women working flexibly in large PR agencies. I saw a number of women achieve director level by their mid-thirties and then leave the sector, move in-house where the hours were thought to be better or take up a non-client-facing role.
So I signed up to the PRWeek mentoring scheme hoping to be convinced that a decade later things had changed.
I was assigned a PR superwoman. Mary works 4.5 days a week (with Friday mornings from home), spending important time with her three kids.
In our regular catch-ups, Mary shared tips, advice and stories from her experience. She is a role model for work-life balance: she has a great network – of both City contacts and emergency child-care solutions; she works hard for her firm but manages to develop her own profile – check out her recent accolade in the Financial Times' Power Part-Time List.
Mary insisted I get active on Twitter (@KaminAmanda) following our first meeting. She encouraged me to attend one networking event each week. She connected me to other agency directors and helped me to understand where to prioritise.
I was offered a position at the PR agency where my career began, Burson-Marsteller, and work four days a week, with a few late nights and help from a trusted team when I need a bit of extra flexibility.
BM now has several other female directors who are also mums and have flexible arrangements, and even some of my senior male colleagues have been known to spend time with their kids!
Good agencies know that if they don't want to lose talent they have to accommodate working parents. I believe all PR career avenues are open to me and other women like me."
LAUREN BRANSTON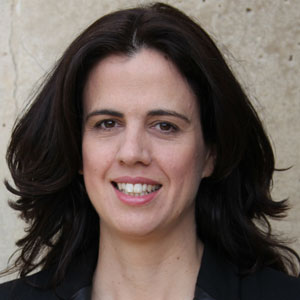 Position Consultant (former corporate comms director, Coca-Cola Europe)
Mentoring Kate Hamilton, director, Hotwire
"The process of mentoring Kate effectively slapped me in the face with the importance of helping people to be happy and engaged at work. That performance is enhanced when people are recognised, treated with respect and given real opportunities for development.
I was reminded also that being committed to the development of your teams and the people you work with is critical – it makes work more enjoyable and you get better results from people.
I always knew that Dolly Parton in Nine to Five was on to something with her mini-revolution in the workplace – this mentoring programme helped me to realise that there is a real demand for agencies and in-house teams that respect people first and foremost.
I think PR needs to grow up – stop being busy and realise that if we look after our people, think and slow down a little, we will have great people with an attitude that what we have to say is worth listening to.
I improved my coaching skills – focusing on the need to not jump in with your own answers and your own baggage. To genuinely listen and help people think about what they want is often enough.
It's sad that sometimes work is so political, stressed and pressured that people don't have the time to talk or to listen."