Winner
MSLGroup and P&G/Always
Always #LikeAGirl: Turning an Insult into a Confidence Movement
This campaign is "beautiful and stays with you for months after."
"I'm in awe of the cultural movement and impact this brand was able to create."
"It amplified a conversation around an issue few talk about, but many are affected by."
Glowing comments, made more impressive by the fact they were shared by judges reviewing three different categories – Product Brand Development Campaign of the Year, Cause-Related Campaign of the Year, and Best Use of Social Media/Digital.
They also underscore why this MSLGroup and P&G/Always effort, which earned top honors in the above trio of groups, rose above a strong field to earn tonight's highest honor. Girls at puberty suffer from a significant drop in confidence. MSLGroup-led research found more than 50% of women felt this way. Further data underscored the lifelong negative impact words – specifically "like a girl" – can have on girls.
Always, P&G's feminine care brand, has long been committed to empowering girls through puberty education. In 2013, however, competitors were gaining traction with Millennial girls on social media.
So agency and brand faced a three-tiered challenge: Champion the cause to change how broader society understands girls at puberty, more meaningfully enter the social media conversation, and boost the brand.
The campaign's centerpiece – one that ticked all three above boxes – was a video by filmmaker Lauren Greenfield, capturing how people of all ages interpret the phrase "like a girl."
The hashtag #LikeAGirl became a rallying cry that elicited 133,000 social mentions in the US alone. More than 76 million people viewed the video on YouTube, making it one of the year's top viral videos. And with 4.5 billion media impressions, the message reached more than half the globe's population. The hashtag has already paid dividends as a core equity-building component of the Always brand.
"This effort is a triumph," said one judge. "It made me proud to do everything #LikeAGirl."
---
Honorable Mention
Mullen and American Greetings
World's Toughest Job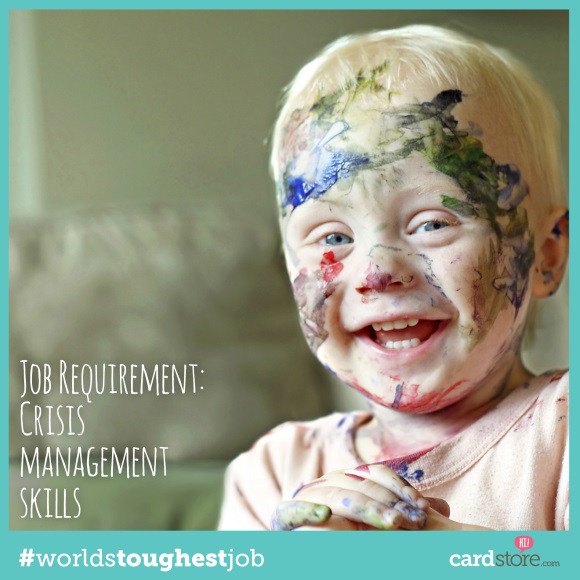 This campaign set out to honor the important role mothers play in their children's lives and increase sales on Cardstore.com. A fake job description, complete with requirements such as no vacation days, was posted nationwide. Candidates who interviewed for the role were stunned when they learned the position was already held by millions of people – moms.
Their emotional reactions were key to a YouTube video Mullen created just in time for Mother's Day, which was viewed more than 21 million times. Mother's Day card orders on the website increased 20%, with net sales rising 16% year on year.