What is the advantage(s) of being young and working in PR and comms?


Laura Wootton
"The social side - I've got to go to places and events and meet people through work that I'd never have done otherwise. The blurring of work and social life can have its disadvantages but you get a lot of exciting opportunities as a young PR."

Sophie Broom
"The advantage is that it's all still exciting. Networking, running, and attending events are part of what I'd be doing socially – so it's great that working in PR means you get to do those things as part of your job."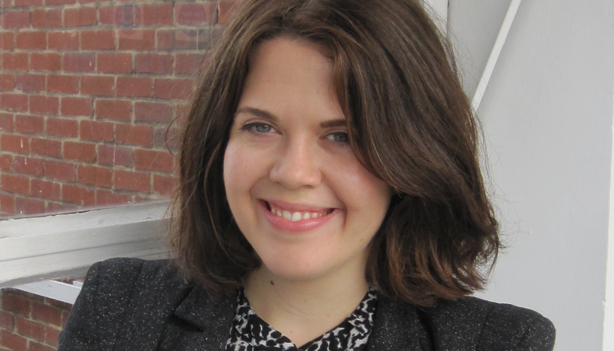 Laura Townshend (pictured above)
"There are lots of stereotypes about what young people are good at - having lots of energy, 'getting' the internet - that I've seen in communications professionals of all ages. But PR is a time-hungry career, and you're more likely to be able to commit lots of time and energy to your job if you're your twenties and don't have kids, for example."

Was PR and comms your first choice of career and how has it met/not met/exceeded your expectations as a career path?

Laura Wootton
"Yes, I knew while I was at uni that it was what I wanted to pursue and, while it's not always as glamorous as my 20 year old self might have liked to believe, I still find it a very fulfilling career. I was doing PR for my student radio station, and doing work experience with Sky Sports in my holidays, so I shouldn't be too surprised that I work where I do now."

Sophie Broom
"PR wasn't my first choice but it has hugely exceeded my expectations – I've always been one to strive for success and to be the top of my field and I worried there wouldn't be the opportunity to do so in an industry where you're essentially representing other people. But I've found that it's a hugely supportive industry that recognises successes."

Laura Townshend
"Broadly, yes. It's been a career path that's offered me responsibility, leadership and respect more quickly than I'd expected when I first started out."
In ten years, when you're in charge of the industry, what do you think will be the main difference between how you do your job now and how you will do it in the future?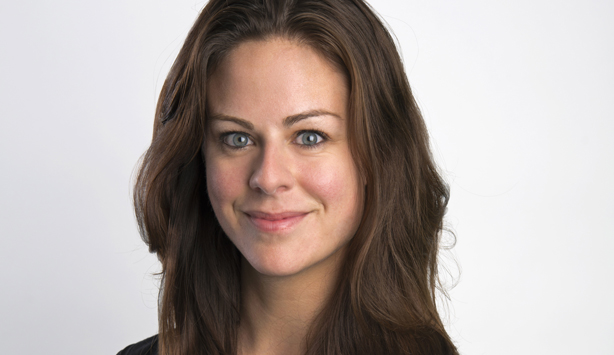 Laura Wootton (pictured above)
"I think there'll be even less focus on the 9-5 and a greater investment by companies in remote working. Companies are already seeing the benefit of equipping staff with the ability to work as well away from their desks as at it and that's only going to increase. With the rise of digital media outlets, coverage opportunities are also going to be far more specific and targeted. Ultimately, it's still going to be about relationships; with clients, with media and with colleagues – that's not going to change."

Sophie Broom
"I think in ten years almost all media will be online and we'll be mostly pitching stories to bloggers. LinkedIn will likely become more central as businesses and business people turn to each other for advice and news, eschewing more traditional routes such as the FT or Bloomberg. But I think I'll still be working in a similar way, because human nature never really changes. I'll still need to reach out to stakeholders in a personal way, tailoring messages to suit the audience. I'll still be writing speeches that aren't just fact based, but that include humour, or examples of personal experience. I will still be tearing my hair out when a speaker drops out of an event at the last minute, and rallying round to find a replacement just in time."

Laura Townshend
"I hope we'll be measuring coverage less and cut-through more. We'll understand more about our audiences and they'll expect more from us: messages tailored to them, at a time and place that fits in with their day."

How will the industry go about attracting the new crop of young professionals in the future?

Laura Wootton
"I hate to say it, but pay is going to be, increasingly, an issue. With the rise in tuition fees, and greater levels of student debt the brightest graduates aren't going to be attracted to PR just because it's an interesting, entertaining and fulfilling career. Unpaid work placements and low paid junior roles for a foot in the door need to be looked at carefully."

Sophie Broom
"PR gets a bad rep in the media – we are seen as purveyors of obfuscating spin or as dippy 'Siobhan Sharpes'. But it is a genuinely exciting, diverse and rewarding field of work, and hopefully the professionalization of PR will be its saviour. The more of us who have the confidence in our work to espouse that we are a profession, as valid as law or accountancy, the more popular it will be for young professionals. It's also important that both in-house teams and consultancies reach out to graduates to ensure we get the best candidates from right at the start."

Laura Townshend
"No-one wants to build a career in a discipline that's classed as a 'nice to have', so we have to put communications at the heart of our organisations, represented on every board and leadership team. And we have to get better at diversity."

Do you expect the PR and comms world to be comprised of a more diverse demographic in ten years time or the same as now - and why?

Laura Wootton
"There's every chance that PRWeek's 2025 Power Book will look a bit different to this year's, but the industry itself needs to look at the opportunities that it gives people, how easily career progression can be achieved and how the work culture affects this."

Laura Townshend
"We have to. Without more diversity of experience, we can't expect to be more creative or more insightful. However hard they try, white middle-class men brainstorming in a London office will always struggle to come up with ideas that resonate with everyone. And guess what - boosting diversity is also just the right thing to do."

What is your opinion of how the world of PR and comms values women in the industry?

Laura Wootton
"I've got really riled in the past when I've been called a 'PR Gal' and I think there's still an idea from the outside world (if not necessarily the industry itself) that female comms professionals are doing a fun job without any real ambition. I do wonder how I'd find working in PR in the future if I decided to have children as I certainly don't think it would be the easiest career to do part-time."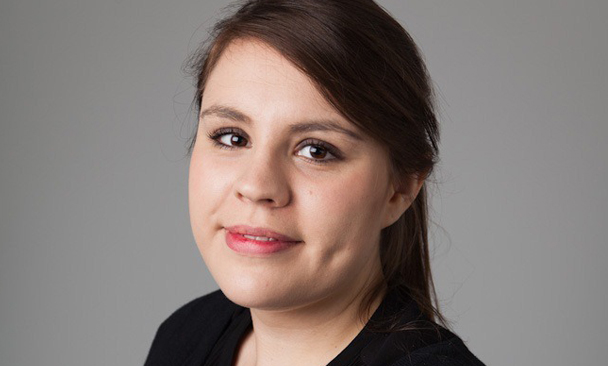 Sophie Broom (pictured above)
"People often think that PR is full of women – which in some ways it is. But what I find unsettling is that the further up you go in management, the fewer women there are. I hope that in ten years PR has become a profession that is lauded for its gender equality, promoting women to senior positions, and allowing them the opportunity to have a career as well as a family."

Laura Townshend
"We're still not good enough: women are over-represented at junior levels, and still too hard to find at the top. And why are there still so many women in account management and men heading up digital teams? Plus, this is a really tough industry to be a working mum in."