MINNEAPOLIS: Spong has appointed Sheldon Clay, formerly creative director at sister Interpublic Group agency Carmichael Lynch, to serve as its first group creative director and partner, effective immediately.
Clay, who worked at ad agency Carmichael Lynch for nearly 27 years, reports to Doug Spong, president and founder of the eponymous firm. He is responsible for all creative at Spong, such as design, content development, advertising, and messaging. Clay will focus on creating ideas for clients that can be brought to life through content and PR strategy.
While the firm has been in the creative business for more than 20 years, Spong said Clay brings "leadership" to the practice, which is made up of five full-time staffers and a number of freelancers.
He added that Clay is a great addition to the agency because of his expertise in "highly emotive creative" with respected brands, such as Subaru and Harley-Davidson.
"Today it's no longer about touching the rational side – it's much more about creating this emotional bond and connection with the consumer, and [Clay] is so good at that," Spong said.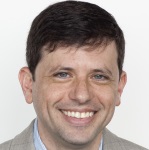 In addition to hiring Clay, Spong has appointed former Target comms exec Eric Hausman to serve as principal and client leader for its Sherwin-Williams business. Hausman, who was most recently Target's senior group manager of public relations, reports to Emily Buchanan, senior principal and chair of brand marketing and social engagement.
During his more than eight years at Target, Hausman led the retailer's corporate PR team and handled PR strategies and media relations across areas including finance, Target.com, new store growth, Target Canada, and CSR.
Before Target, Hausman worked at Deloitte Consulting in New York as a manager in the strategy and operations practice. He also previously spent nine years as a journalist and editor.