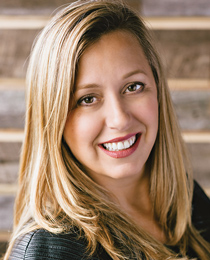 Yes
Dee Anna McPherson
VP, marketing, Hootsuite
Has 20 years' experience in comms. Currently responsible for leading marketing strategies and driving the brand's growth
There's a misconception out there that real-time marketing is a new trend and that its value still needs to be proven.
In fact, that's not true at all. Think back to when you were younger, and how the waiter at a restaurant would bring you free dessert for your birthday after learning it was your special day. That's real-time marketing, and just one example of the value it has provided to a range of businesses for decades.
Now it is the landscape that has changed. The barriers between marketers and consumers have been knocked down, just as the audience of consumers has expanded exponentially. It can be intimidating, particularly during huge spectacles such as the Super Bowl, which drew a record audience this year, and the Academy Awards. Real-time marketing around both can resemble a blood sport.
The battles are eked out in veritable war rooms, in which months' worth of content is pitched, approved, and drafted in a matter of minutes. The losers often go down in metaphorical flames and literal headlines, while viral hits such as Ellen DeGeneres' Oscar selfie and Oreo's Dunk in the Dark tweet have only upped the ante for marketers.
The stakes are higher than ever, and real-time social marketing for these events is increasingly playing as large a role as the accompanying multimillion dollar TV ad spots.
Real-time marketing lets brands take advantage of memorable moments. It is a fit for brands because relevance matters and timing is everything. No one listens to people who interrupt interesting conversations with self-serving snippets. The same works with social.
Marketers should plan to be spontaneous by doing homework. Study the players in the game or people nominated for an award. During big events, you need to have the right resources at your fingertips to respond to opportunities.
Brands such as Adidas successfully used real-time marketing during last summer's FIFA World Cup to not only generate millions of mentions, but also double their revenue goals for game merchandise, proving that there is a strong ROI for real-time marketing done well.
No
Matt Krebsbach
Director, global public and analyst relations, Bazaarvoice
Leads PR at network that builds relationships with influencers
It's an all-too-often occurrence these days: A major cultural event sends the marketing world atwitter over newsjacking. It has been championed as a new tactic that takes PR people from campaign mode to real-time mode.
However, putting aside the fact that newsjacking isn't new – good PR pros have done this for decades on other channels – the more consequential concern is that the hype surrounding Twitter newsjacking often fails to point to any meaningful ROI. The omission isn't by chance; it's a reflection that the emperor is not wearing any clothes.
Perhaps the most often-cited example of newsjacking success is Oreo's Dunk in the Dark post from the 2013 Super Bowl – an example revered as something akin to Michelangelo's David for real-time social marketing. Wired noted the post received nearly 15,000 retweets and more than 20,000 likes on Facebook.

But let's put it in perspective: In the hours following Super Bowl 2015, Gisele Bündchen's Instagram post with Tom Brady garnered more than 315,000 likes. Maybe that is an unfair comparison, and it also shouldn't go unmentioned that @Oreo now boasts more than 500,000 followers.
But to what end? I'm yet to find a social monitoring vendor that can correlate followers or retweets to a metric such as sales or loyalty. Nor has Mondelez International been able to answer that question, as Forbes and Fast Company found. Moreover, Dunk in the Dark created no lasting impact on engagement with the brand. Typical Oreo tweets now garner a few hundred favorites and retweets combined – engagement of less than one-tenth of 1% of all followers.
Oreo is just one of dozens of brands heralded for their newsjacking efforts, despite yielding little more than a few soft metrics that bear witness to questionable ROI. Is that worth a team of brand and agency staff waiting in a war room with the hope of exploiting a shining, unforeseeable moment?
Those resources would be better used if they were directed to curating consumer–generated content on brand properties where it can directly and measurably impact both engagement and conversion.
---
PRWeek's View: As long as social media is around, brands will continue to spend money on digital driven real-time marketing. But expect companies to continue to get tougher on real results from their efforts.