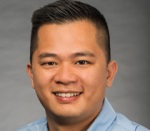 People outside of Honolulu "think we do business meetings here on the beach with a refreshing cocktail in hand," says Huy Vo, senior specialist, PR, at Hawaiian Airlines. The reality for professionals in the Hawaiian capital is much different.
A typical day for Vo, who leads the airline's external comms, contains many of the same elements as PR jobs around the world: Pitching reporters, responding to press enquiries, conference calls with agencies, and more. To meet the challenge of working in a different time zone, Vo typically arrives at the office around 7am and ends his day at about 7pm.
"I find myself getting up earlier to catch a reporter on the East Coast before they end their day," he says. "With international outlets I find myself being up later because media in Asia, Australia, and New Zealand are just starting their day."
Honolulu's location in the Pacific Ocean – five hours behind New York and 18 hours behind Beijing – makes it an ideal midpoint for doing business with Asia-Pacific and the US, Vo says. For example, Hawaiian Airlines began rapid expansion in Asia in 2010 and focuses on six key markets: North America, Japan, Korea, China, Australia, and New Zealand.
The biggest opportunities for comms professionals in Honolulu are in the travel industry, Vo says, as it "touches everyone's lives."
Aside from the travel sector, there are PR jobs in government, real estate, or healthcare. However, jobs are limited on an island. Vo estimates there are about 10 PR agencies in Hawaii, most of them in Honolulu. The firms range in size from two-person teams to about 30 employees.
The majority of agency clients tend to be local companies, but the larger firms sometimes work with national clients looking to enter the Hawaiian market, Vo explains. For example, at his former employer, Communications Pacific, clients included retailers Target and Pier 1 Imports.
Honolulu's media landscape is also small, Vo adds. In 2010, the city's two daily newspapers merged into one, the Honolulu Star-Advertiser. Its TV stations also consolidated from four to three.
"It challenges you to be more creative and strategic in who you pitch," Vo notes.
Honolulu's island location also means congested traffic and a high cost of living, but people are attracted to the city because it offers a mix of cosmopolitan perks and outdoor adventures, Vo says.
However, he cautions PR pros wanting to move to Hawaii to brush up on the culture first. For example, at his previous job, Vo's team would advise companies entering the market to use local terms in their messages, and to use headshots of executives wearing an Aloha shirt instead of a suit to soften their image.
"In Hawaii, the host culture plays a huge role in everything we do," he says. "Taking the time to learn about the culture is key in doing business here."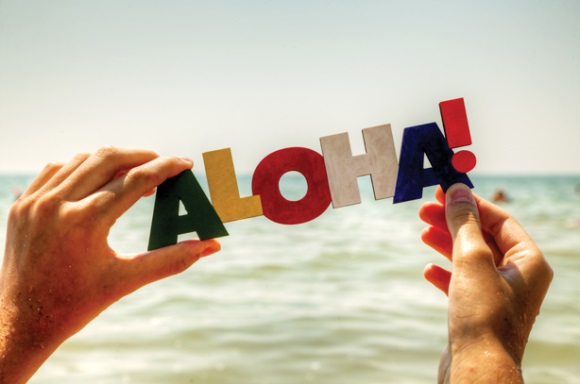 Fast Facts
1. Common Hawaiian terms: Aloha – it has multiple meanings including hello, goodbye, and love. Most people use the word for greetings and farewell. Mahalo – thank you. Ohana – family
2. Companies entering the Hawaiian market should not refer to local residents as Hawaiians, Vo says. "If you're not of native Hawaiian ancestry, then you can't be called Hawaiian," he adds.
3. The top five largest employers in Honolulu are Altres Medical, Kapiolani Medical Center, Queen's Medical Center, Hawaii Health Systems, and Hickam Air Force Base.
4. In Hawaii, when a company celebrates the opening of a new store, office, or even the launch of a new airline route, the ceremony starts with a traditional blessing by a Hawaiian priest, or kahu, and the untying of the maile lei in place of a ribbon cutting.
5. The population of Honolulu County is 983,429, compared with an overall population of 1.4 million in Hawaii, according to the 2013 US Census Bureau.
Reach Out
PRSA Hawaii
P.O. Box 3566
Honolulu, Hawaii 96811
info@prsahawaii.org
www.prsahawaii.org
Honolulu Star-Advertiser
Stephanie Kendrick, News Editor
(808) 529-4329
skendrick@staradvertiser.com
www.staradvertiser.com
Chamber of Commerce Hawaii
1132 Bishop Street, Suite 2105
Honolulu, Hawaii 96813
(808) 545-4300
www.cochawaii.org