Figures from the Office for National Statistics from 2007 say that one in four people experience mental illness symptoms in any given year and, although this uses a slightly different metric, the PRCA survey suggests the rate of incidence of mental illness in PR is higher than the national average.
The ONS also says that 15 million sickness absence days are taken in the UK due to stress and the Organisation for Economic Co-operation and Development estimates that mental health costs the economy £70bn a year.
So what do the PRCA survey results say about the mental wellbeing of the industry and how should it address the damaging 'don't ask, don't tell' culture that perpetuates the stigma of mental illness?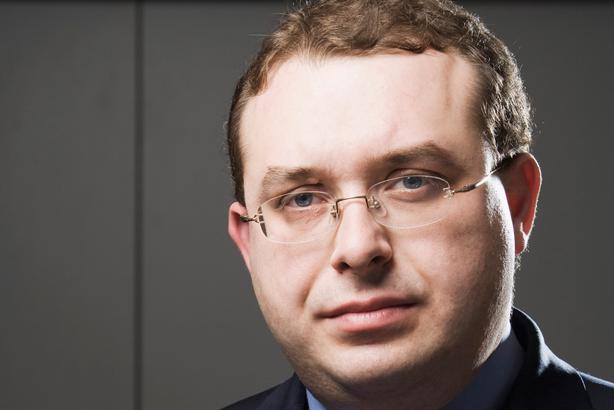 Francis Ingham (above), director general of the PRCA, calls the results of the survey "startling".


He adds: "They concern me. That close on one in two respondents has or has had mental illness is a startlingly high figure. Clearly, we need to take this issue more seriously, and provide proper support for as long as necessary."


The details of the PRCA survey results make for harrowing reading. Among the nearly 34 per cent of respondents who answered "yes" to the question "Have you ever suffered from, or been diagnosed with, mental ill health?" some gave details of the specific type of illness they had suffered.

Case study: Hayley Smith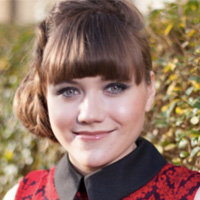 Hayley Smith, 26, is the owner of Boxed Out PR. Five years ago she began to experience symptoms associated with depression caused, she believes, by not talking about her difficult family background. It was two years before she sought counselling and when she told her boss at the PR agency where she previously worked, it was not the reaction for which she would have hoped.
"I was struggling to get up in the morning and not really enjoying anything or having any feelings at all. I would feel numb for days. I was trying to get the people around me to recognise that something was wrong but my boyfriend at the time told me I was just over-worked.
The tipping point came when I couldn't physically bring myself to leave the house for four weeks. I was in such a mess and I thought 'I can't go on like this'. I had to tell my boss because some of the counselling sessions were during the day. It took me days to pluck up the courage and it wasn't very well accepted. It was viewed as: 'are you strong enough to do this job?' They asked me to help them target mental health charities as clients. We were a food and drink PR firm. I felt I was unofficially demoted.
I stayed on for another year and then set up my own company. My advice to people is to take yourself in hand sooner rather than later. Don't put it off because it doesn't get better. You can't ignore it. It doesn't go away and it gets worse. If your boss or colleagues are against you, you're not at the right company. I had a mortgage and
I needed the job but it was a toxic environment for me to be in. It's not enough for employers to say their door is always open. A boss is a manager, not a counsellor. They hire someone for their skills. If the issue of mental health comes up, that tends to be forgotten and they don't see the person any more or the skill set; they see the issue and it becomes a brick wall."
The majority listed depression, anxiety and panic attacks, or a combination of all three.


Others said they had experienced bipolar disorder, post-traumatic stress disorder and trichotillomania, a condition where a person feels compelled to pull their hair out.


One told the survey they had attempted suicide on several occasions before seeking therapy.


However, despite the severity of mental illness some people in the industry have experienced, only a minority felt they could speak to their manager or even a colleague about it.


More than 60 per cent told the survey they would either be "not very comfortable" or "very uncomfortable" discussing their problem in the workplace.

Sadly, this is symptomatic of the stigma that still dogs conversations about mental illness and the results reflect those of a recent survey by Mind, the mental health charity.
Emma Mamo, head of workplace wellbeing at Mind, says: "This clearly demonstrates a culture of fear and silence where staff are worried about telling their employer that they're stressed, fearing they'll be perceived as weak, unable to cope; or that they'll lose their job."
Ingham says the 'don't ask don't tell' culture cannot be allowed to continue.
Case study: Katreena Dare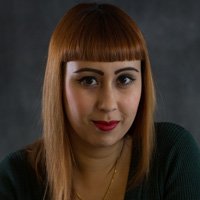 Katreena Dare, 31, is a senior account director at Unity. Dare realised she had a mental health problem while studying at university, for which she sought counselling. But years later, while working in PR, she understood how her career was exacerbating her condition and sought counselling again.
"I took myself in hand and thought 'this is getting ridiculous'. I also spoke to my boss, Nik Govier, and told her I was struggling and needed to be able to go see a counsellor. As things progressed, it became clear I needed a proper break. Nik stepped in and gave me a month and half of paid leave to take time for myself and get some of the balance back that I'd lost. They were incredibly supportive and told me, 'whatever you need, we're here to talk about it with you or, equally, not talk about it'. It was a fantastic reaction. I never would have opened up to previous bosses that I needed help and had a vulnerability.
I think my experience is quite unusual and I think that's the problem. To anyone thinking of speaking to their employer, I would say: don't take on other people's stigma or let people judge you. Be honest and ask for help. If you had tonsillitis, you'd go to a doctor and ask for time off. Mental health is the same thing. If people make you feel bad about needing help then that's not the company for you.
To employers, be really grateful that you've got a good enough relationship with your employee that they can come forward. There's no 'one-size-fits-all' response. Work out what's best for them. Listen to what they need and put aside how you feel. If your HR policy doesn't include mental health, it's an outdated document.
The survey results are a good reason for PR employers to do something about this. They have to understand that their most important resource is people, more than anything else they've got."
He adds: "It is time for agency and communications team leadership to recognise that this isn't an issue which can be swept under the carpet or laughed away, and to consider how they can build an open format for discussion about mental health into their organisation."
The fear and silence that exists nationally about discussing mental health in the workplace is, perhaps, heightened in the PR and comms industry, according to one respondent to the survey, who says: "This is an image-based industry that presents a 'facade' to clients of happy teams, happy people to ensure happy clients. My experience is that anyone with a mental health issue such as depression or anxiety is an ill fit, and seen as weak. Weakness compromises the facade and I believe senior people do not have time for it, do not understand it, do not know how to deal with it and fundamentally fear that it will impact their bottom line."

Several respondents told the survey they were concerned that speaking out might jeopardise their future career prospects and foster the perception that they were not up to the job, while others spoke of how they did not wish to provide ammunition for the "negative gossip culture" in their agency.
Pressure is in the very nature of the industry's work and long working hours, excessive workloads and unrealistic targets are all common problems.
While the industry is not, in itself, equipped to diagnose or treat conditions such as depression or bipolar disorder, an easy win might be to address workplace stress, which can exacerbate an existing mental health condition or else create one that did not previously exist.

Mamo says: "When pressure becomes unmanageable it can lead to stress, which can worsen an existing mental health problem. Prolonged stress can lead to poor physical and mental health, so it's vital that problems are identified and addressed early on. For those in PR and comms, you can see why, left unsupported, staff could experience deterioration in their health and changes to their performance."
Broadly, 60 per cent of survey respondents said the industry as a whole was not accommodating of mental health issues.

However, Mind says the Equality Act protects people who may be considered disabled because of a mental health problem and that employers have a duty under the Act to make "reasonable adjustments".

Mind operates a legal helpline that it says people should use before telling their boss or HR department if they are concerned at what the response might be.

The charity says employers who are approached by a member of staff should consider a range of different measures to help them and review them regularly to find out which works best.

These could include regular catch-ups, changes in working hours or the work environment, such as quiet rooms, or changes to the employee's role, whether temporary or permanent.

Mind recommends developing Wellness Action Plans, in which employer and employee discuss what helps good mental health at work and what causes stress, as well as Employee Assistance Programmes to support staff.

Mamo says: "Disclosing a mental health problem at work can be a very difficult thing to do. So if someone has confided in you, you should feel privileged that they have shared their experiences with you."

She adds that it is not just about supporting staff with a mental health problem but about creating a culture where these issues are discussed openly by everyone who works in the company. She cites Forster Communications as one agency that has implemented measures to achieve this.

Forster signed up to the Time to Change initiative, funded by Mind and the Department of Health, to end mental health discrimination. The agency also asked Mind to carry out an independent health check of the business.

It has since established a mental health working group, involving staff at all levels of the business, to consider new initiatives for improving mental health and training for line managers on how to have conversations on mental health issues and how to support staff who come forward.

Forster also has an EAP, which is a confidential helpline and information source for any staff with concerns around mental health.

From April, it will include questions around mental health and, in its six-monthly appraisal process, implement stress management and resilience training for junior staff as well as training at least one staff member in mental health first aid.




Peter Gilheany (above), managing director of PR for Forster, explains why the agency implemented the measures. He says: "For us, it comes from our constant desire to walk the talk of the campaigns and initiatives we run for our clients. Mental health and wellbeing are massively important societal issues and we always want to be at the leading edge when it comes to policy and practice in areas like that. It is also part of our commitment as a company to our staff."

Gilheany says he is concerned by the PRCA survey findings, adding: "I'm not surprised but it is a concern as it would seem to indicate that as an industry we are not doing well enough in terms of supporting the mental health and wellbeing of the people who work within it."

The verdict from the PRCA is also that the industry is not doing enough to tackle a problem that appears to be getting worse rather than better.

Ingham says he intends to raise the issue with the PRCA's PR Council in order to consult with the industry and produce best practice guidance.

He calls for the industry to appoint mental health experts and for more agencies to train people to raise awareness of the issues, as well as to adopt a formal mental health policy.

He adds: "There has not been enough cross-industry work done to address this issue. PR continued to grow during the recession but that was down to a major effort by the industry to deliver more and prove value. There's a cost to that – pressure and long hours. For that reason, stress levels have been rising, with a resultant increase in stress-related mental health issues."