Last week, Instagram announced that its 15-second videos would now be shown to users in the form of a continuous loop (where previously they simply played from beginning to end). This simple change was widely interpreted by the social media industry as a deliberate and aggressive move made by the Facebook-owned service against Twitter's Vine (whose functionality they were essentially pinching).
Yet this small but significant change to Instagram is only the latest in a long list of updates made by the twin social media behemoths in an attempt to steal market share from each other.
Much of this endless tweaking is driven by a desire to create space for what marketing people call 'richer content', essentially industry speak for 'better and more effective advertising'.
In the short term, this is certainly beneficial to the balance sheets of the big social networks. But it's easy to wonder - are Facebook and Twitter in danger of losing the very features that made them attractive to users in the first place?
Of the two social media giants, Facebook seems in much ruder health. Its share price has soared after an initial early wobble (see graph, below), and the shrewd (if costly) acquisitions of Instagram and WhatsApp offer a buffer against criticism that the network no longer appeals to younger generations.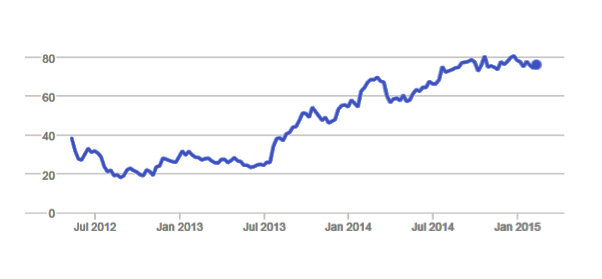 Additionally, while users may complain that Facebook has banjaxed its newsfeed by stuffing it with promoted posts and click-bait, there is no sign of a rival upstart challenging its role at the centre of the typical consumer's digital world.
Twitter, on the other hand, seems to have fallen headlong into an existential crisis (see graph below).
The simple text-based functionality that made the network so popular with its well-connected and high-minded early adopters was also completely unsuited to advertising, and the network has spent the past few years adding update after update to make the platform a more attractive place for brands to promote their wares.
While this may have worked to a certain degree, it has also removed many of the charming idiosyncrasies that were central to Twitter's early appeal.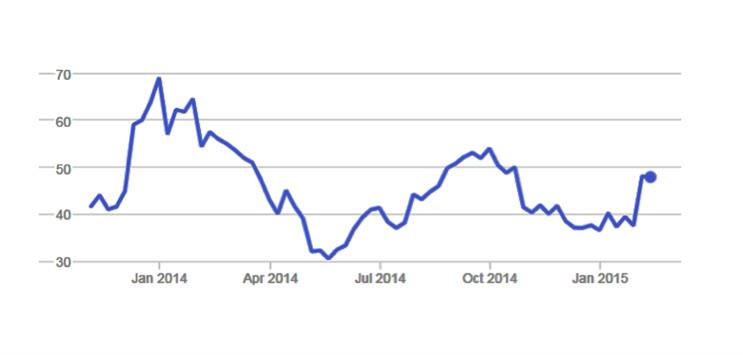 Indeed, while they may howl with pain at every update, Twitter's base of influential metropolitan users has to date remained faithful to the platform.
However, a mooted switch to an Edgerank style algorithm would essentially turn Twitter into Facebook Lite. This may well prove a bridge too far for many users, and it's not hyperbolic to predict that such a fundamental change could well cause heavy users to desert the platform.
Ultimately, if you were placing bets on which social media giant has the more promising future there's one very clear favourite.
While there are question marks around the Facebook platform itself, the company's vast wealth has bought it relevance, and Facebook is surely investigating ways to better integrate the youth friendly Instagram and WhatsApp platforms with its core product.
Twitter, meanwhile, looks rudderless. Indeed, its attempts at 'innovation' through an ever-widening number of new features reveals a lack of confidence in the platform itself.
Instead, the micro-blogging platform needs to stop copying its rival and be mindful of the elements that made it so successful in the first place, otherwise it is in serious risk of innovating itself into oblivion.

Alex Wilson is digital planner at Hill+Knowlton Strategies