NEW YORK: Gary Koops, MD and chair of Burson-Marsteller's global media practice, has taken on the additional role of WPP global PR client lead for Ford Motor Company.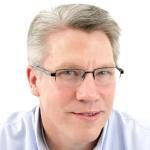 Koops, who has worked at Burson for 18 years, has succeeded former agency US CEO Dave DenHerder as the Ford PR account leader for WPP. DenHerder, who joined FP1 Strategies as a partner and one of its public affairs leaders last fall, had been serving as a senior counselor to Ford since his departure. However, since Koops' appointment, DenHerder has fully transitioned to his role at FP1, said Burson worldwide chair and CEO Donald Baer.
Based in Burson's New York office, Koops is reporting to Baer in the new role.
Although Koops will spend much of his time on Ford, he is maintaining his global media role due to his "great stature and role in the firm," explained Baer.
"[Koops] is an amazing communications strategist with tremendous experience across every field you can imagine," said Baer. "He has worked on Ford for us since 2008 in some of the most important and intense assignments we've had for [the auto company]."
He added that Koops has great relationships with the team at Ford, as well as across WPP and Burson.
Prior to joining Burson in 1996, Koops served as the deputy director of communications for the 1996 Dole for President campaign, according to an internal Ford memo obtained by PRWeek. He also previously worked as press secretary and spokesman for the presidential campaign of Sen. Phil Gramm (R-TX), the Republican National Committee, and the National Republican Senatorial Committee.
His appointment is key to Ford continuing to make progress on three strategic communications objectives: improving its reputation among target audiences, driving purchase consideration, and expanding its communications capabilities worldwide, according to the memo.