Is Brian Williams' reputation beyond repair? As the controversy surrounding the NBC Nightly News anchor continues to snowball, PRWeek asked six crisis communications experts to share their advice for Williams and the network.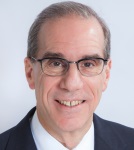 Bob Chlopak, partner, CLS Strategies
NBC is mishandling the situation by allowing Williams himself to dictate its response. The only possible path to saving Williams' job – and his significant value to the network – begins with an independent investigation of the facts.
Williams' apology fell short and will not stop the damage caused by his false claims. He must take full responsibility for all of his exaggerations or falsehoods, and give viewers concrete reasons to believe that they can trust him again in the future.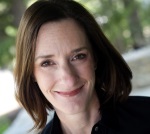 Beth Monaghan, principal and cofounder, InkHouse
The thing that spins news cycles out of control is speculation. Williams did the right thing by acknowledging the mistake and apologizing for it, but his apology lacked the context of a reason.
The press and Williams' viewers are struggling to understand how the "fog of memory" made him "conflate the two" helicopters. To stop this cycle, I'd recommend entering into it one more time to explain why and how this happened, assuming that reason is a relatable one. If it is, people will see his humanity and understand the personal reasons for why this happened. Once they do, the guessing games will stop and the news cycles will move on to something else.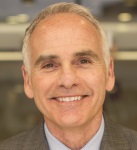 John Lovallo, chair, corporate, reputation and financial practices, Levick
The death warrant [for Williams] may have been Tom Brokaw saying that Williams' future "is up to Brian and NBC News executives." For the industry, such distancing may be the most responsible as well as expedient course.
But Williams himself may still have options. Williams could keep a previously scheduled appearance this Thursday on the Late Show with David Letterman. It was in that very chair that Williams told the most damaging version of his close encounter with an RPG in Iraq in 2003. Letterman can do a serious interview, and this would be a high-profile, controlled way for Williams to clear the air. It's on the schedule, and it's a platform for him to begin to rebuild a very tarnished reputation.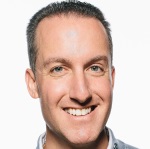 Alan Marcus, New York office lead, Shift Communications
Given that new questions have since surfaced related to the integrity of other past reports, Williams needs to issue a stronger, and more truthful, on-air apology for his transgressions in an attempt to win back the trust of his important constituents – his viewers. He needs to fully come clean about why he felt the need to embellish his stories over the years, and detail how he plans to change his behavior going forward. Only then will Williams have a chance to start rebuilding the trust that he has broken.
NBC News has made several notable gaffes as well. NBC needs to bring on an outside, third-party entity to conduct its investigation instead of handling it internally. By keeping it internal, NBC runs the risk of losing further credibility and suffering an even bigger blow to its already tarnished reputation as a trusted, credible news source. Furthermore, Williams' self-imposed 'punishment' makes NBC look like it is not in control of its own situation, which could prove even more debilitating for the NBC News brand.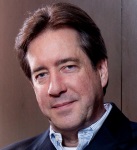 William Murray, EVP of public affairs, MWW
The biggest hurdle facing the network – and Williams' integrity – is a better understanding of where the story stops. It's difficult for a crisis communications plan to be effective if inconsistencies within a story or situation continue to come to light. The best thing that they can do now is some honest soul-searching to put together an informed analysis of other potential landmines. It's a dog pile right now, and it's impossible to get a handle on the leashes if you don't see them coming.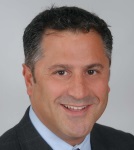 Harlan Loeb, global practice chair, crisis and risk, Edelman
While public figures have consistently benefited from the redemptive values of our culture, the predicate for Brian Williams is a clear and unequivocal apology. Hedging rarely works but humility nearly always does.