Specifications
Infegy Atlas is a social media intelligence platform that uses advanced linguistics technology to provide in-depth analysis of complex contextual elements in multiple languages.
Social data – going back to 2007 – is sourced from numerous channels, normalized to reflect the general population, and spam-filtered.
Users can filter analysis around customizable themes and sentiment rules for specific word sets.
The platform can process word and synonym association and identify complex themes, including purchase intent and emotions such as trust. It analyzes more than 140 metrics to identify the most statistically relevant contextual elements. Up to six unique subjects can be compared and contrasted simultaneously.
Atlas also generates headlines and text summaries from thousands of posts related to the most statistically relevant events around a query.
Cost
The first license is $4,000 per month. Additional seats are $1,000 per month.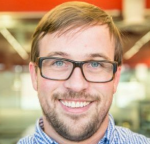 User
Jason Carrigan, senior director of digital at Sonic Drive-In, has been using Atlas for about six months.
How do you use it?
Once you log on, you can set up a query to search around any topic.
Results are then displayed, and you can drill down into any of the metrics shown and for insights into how people are talking about your topic. There are about eight major metric categories, including demographics, geography, sentiment, and emotion. Metrics for the latter category are important to us because food is an emotional product.
I use Atlas to find out who is talking about our products and how they're talking about them. Then I assign the appropriate content and platform to reach those people and market to them effectively. I use Atlas to find the insights and another product for outreach.
If you have a problem with Atlas, the fastest way to get help is to submit a support request inside the tool. The platform automatically takes a screenshot your screen and the query, so the support team knows everything about your issue. They diagnose the problem and get a solution to you quickly.
I can also call one of my two contacts directly.
How does it serve your business needs?
In almost every industry, more and more marketing spend is moving to digital.
We use several sources of insights to guide our decision making when designing our marketing programs and food products.
Atlas lets us know how people are talking about our products and those of our competitors. It complies all insights into one consumable place where the insights are actionable for us.
We tailor our marketing around product insight that we get from Atlas.
For example, I used Atlas to do a deep dive into how people were talking about one of our most successful products last summer. I discovered that people were talking more about the product on Thursdays and Fridays. Surprisingly, females were discussing it more than males, and they were specifically speaking about the product's taste.
We always want to lean into customer conversations, and when we understood that females were talking about taste more than anything else, we changed our digital marketing angle and put a big spend behind a brand new campaign that paid off in a very big way.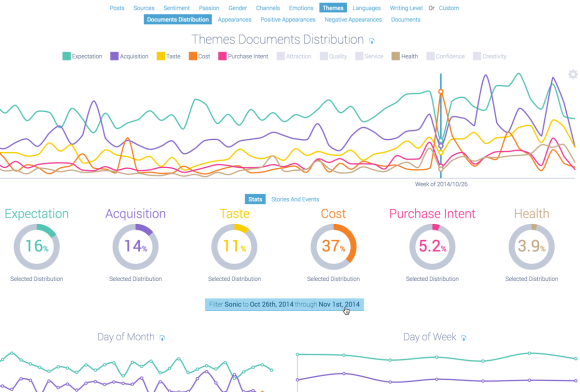 What are the main benefits?
It gives everyone tools to quickly do deep, granular research. Sonic has a consumer insights department with a lot of talented people and expensive tools. I've never been a consumer insights person, but Altas allows me to get insights that no one else is coming up with. It doesn't replace a consumer insights department, but it certainly makes digital marketing extremely efficient.
Also, the platform's data visualization enables actionable decision-making, and it's affordable.
What would you like to see improved/added?
I don't know if this is possible, but I would love if there were a way to automate the research. Right now, I have to do the searches myself, adjust the queries, and dig in. If I could put my product pipeline into the tool, and then the tool would automatically search for me, adjust queries, and identify trends, it would allow us to get to valuable insights even faster.
Competitors
NetBase's Insight Composer: Allows customers to monitor and analyze social media conversations and other online content (from 165 million global sources), engage in real time, and extract sentiment analysis and targeted customer insights in customizable dashboards.
Crimson Hexagon's ForSight: Monitors and analyzes social media conversations and online content, including the full stream of Twitter data, public Facebook posts, Pinterest, Tumblr, blogs, forums, online news sites, and more. Capabilities include analysis of sentiment themes and drivers, key influencer identification and scoring, and global geotagging.