With the Super Bowl nearly here, advertising and public relations teams are in high gear to maximize one of their biggest moments of the year. No longer just the terrain of Madison Avenue, the Super Bowl has become an important revolving point for communicators working with brands hoping to tap into one of the most prominent cultural events of the year.
PR has become smarter over the last few years. Our brethren now craft strategies to reveal ads before the game, release content "too hot for the game," or leverage celebrity cameos with media tours leading up to Super Sunday. And, why not? The money spent for 30, 60, or even 120 seconds of air time is a hefty investment and deserves to be amplified for a bigger bang for the buck. Even the ad guys have grown hip to this opportunity.

Yet what most brands are missing is an even greater opportunity the Super Bowl provides: a unique chance to engage with consumers about a brand's values and purpose, not just push product attributes and punch lines.
Like attending a Super Bowl party where you don't know many guests, a great conversation starter among strangers can lead to a brief chat, an acquaintance that's occasionally rekindled, or even a life-long friendship that you never could have predicted. The big game provides a comparable opportunity for brands and consumers if marketers and communicators avoid surface small talk and are willing to show some substance.

And by substance, I'm not talking about getting deep and heavy, but rather sharing what a brand stands for and revealing its purpose in creative ways that start conversation, and, just maybe, a friendship.

For instance, the Bud Light Hotel was for many years an institution in Super Bowl markets, hosting top musical performances, creating an incomparable atmosphere, and attracting the "who's who" of anything. Everyone wanted to be there, and it stood as the ultimate of ultimate party destinations. Bud Light actually brought its purpose to life and let consumers physically experience its values. While Bud Light also advertises during the game, the brand's physical activation that personified the brand in the host city created a halo effect – and a ton of conversation – that could be heard thousands of miles away from the game.
Doritos is another great example with its Crash the Super Bowl contest, which I've been involved with for several years. I believe the smarts behind this crowd-sourcing pioneer are this: at face value, it is a contest that lets consumers create the brand's Super Bowl ads, but underneath is a six-month dialogue with Doritos fans from when the contest launches in the fall all the way up to the Super Bowl.
There is a relationship between Doritos and consumers that helps evolve the brand in powerful ways, and it has been continuing for the past nine years. Doritos stands for being bold and providing consumers with audacious life opportunities, and Crash the Super Bowl brings that purpose to life clearly.

The genius behind Esurance's post-Super Bowl ad strategy in 2014 was that the execution effectively linked to what the brand is all about. Esurance claims: "Everything we do is designed to save you time, hassle, hair-tearing-out, and, oh yes, money, too." When the brand aired its ad immediately following the game, it essentially reached the same audience of 111 million, saved a fortune in broadcast fees, linked its message to its purpose, and created a sweepstakes to give its Super Bowl savings to consumers. The ad's message and execution combined to cleverly demonstrate the brand's purpose, which made it easy for consumers to embrace and engage.
For Super Bowl XLIX, I'm looking forward to the game and the best-of-the-best in advertising, PR, and social media creativity. But what would make this a truly Super Sunday for me is a great conversation starter or two. Brands willing to show some substance and provide a glimpse at their purpose. Who knows, it could lead to a life-long friendship that I never could have predicted. Let the games begin.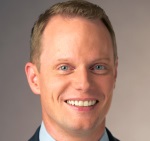 Chris Kuechenmeister is VP of communications for Frito-Lay North America.