1. Lorraine Twohill, Google
Irish-born Twohill has been at the tech giant since 2003 and under her leadership Google's Creative Lab was born and expanded to 40 countries. She also built Google's marketing teams in Europe, the Middle East, and Africa.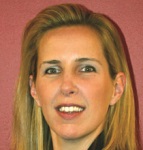 2. Jacqueline Parkes, Major League Baseball
Parkes, who was listed as Forbes' most influential CMO on social media in 2014, has been an integral part of the league's popular Fan Cave program. Last fall, she spearheaded the launch of an advertisement that thanked fans from all 30 clubs for their game attendance and passion.
3. Kristin Lemkau, JPMorgan Chase
Lemkau took the reins of the chief marketer's role in January 2014 with the goal of improving the brand's image and clarifying the separate identities of JPMorgan and Chase. She leads all brand, advertising, media, sponsorships, marketing, and research for the company, in addition to overseeing communications for the Chase-branded businesses.

4. Deborah Wahl, McDonald's
Wahl, who joined McDonald's as CMO in March 2014, is leading the fast-food company's creative campaigns. To combat its sales drop last November, the brand is focusing on improving its marketing efforts and enhancing menu offerings in 2015, such as allowing consumers to customize their own burgers. The company is also partnering with Kraft in 2015 to launch packaged coffee products.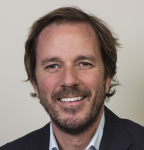 5. Peter McGuinness, Chobani
Chobani, the market leader in the Greek yogurt space, stays top of mind with real-time marketing and social media efforts and differentiates itself with a Chobani-branded café in New York's SoHo region. In recent years, the yogurt market has become increasingly competitive, so McGuinness is helping the brand break through with the launch of creative products, such as yogurt pouches for babies.
6. Dana Anderson, Mondelez
Mondelez, known for snack brands including Oreo, Triscuits, and Cadbury, is always looking for ways to disrupt the industry with out-of-the-box marketing and, as of September 2014, Anderson has been leading the charge. She has a slew of marketing experience, including previously serving as president and CEO for Chicago's DDB and Foote, Cone & Belding.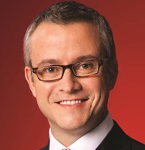 7. Jeff Jones, Target
Ranked number 13 on PRWeek's 2014 Power List, Jones helped Target navigate its way out of a tumultuous time in December 2013 when the retail giant suffered a massive security breach. Throughout 2014, he worked in a transparent way in an effort to rebuild the brand and trust with consumers. Jones also spoke to various media outlets about how to overcome crisis situations.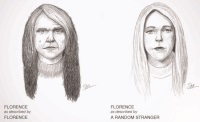 8. Keith Weed, Unilever
Weed, who calls marketing a mix of magic and logic, manages marcomms for Unilever, in addition to the company's sustainability efforts. He was behind some of the most notable campaigns in recent years including Dove's Real Beauty Sketches and Unilever's sustainability and humanitarian effort, Project Sunlight. The brand will spend more time working with startups to garner ideas and strengthening its data and analytics via the recently launched Unilever Foundry.
9. Gary Briggs, Facebook
Briggs joined Facebook from Google in 2013 as the company's first CMO. He has helped revolutionize the social network's marketing by monitoring users' activities and experiences to engage them in meaningful ways. In January 2015, Facebook created quite a stir, changing its policies for brands, effectively telling them if they want to reach consumers on the platform, they need to start buying ads.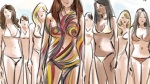 10. Nuno Teles, Heineken USA
Teles joined Heineken USA in last February after a successful run with Heineken Brazil where the brewer's share of the premium segment rose 12 points from 4% in 2009 to 16% in 2014. In addition to overseeing the award-winning If We Made It Super Bowl program last year for Newcastle Brown Ale, he is focused on establishing the organization as a true portfolio company, growing brands such as Tecate and Dos Equis.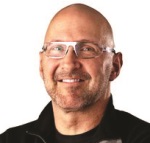 11. Jeff Charney, Progressive
He was ranked number 35 on Fast Company's 2012 100 most creative people in business. He didn't create the company's 'Flo' character, but he is a key reason why she remains the icon she is today. Progressive had 4.9% of the auto-insurance market in 1999. In 2012, it grew to 8.3%, according to the National Association of Insurance Commissioners.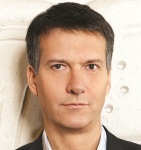 12. Mark Crumpacker, Chipotle
Chipotle's unbranded marketing strategy has turned the heads of consumers and media. The brand's Farmed and Dangerous Web series, which included no branding, showcased Chipotle's values around sustainability and farming. Through 2015, Crumpacker will continue working to create entertaining content that engages customers, shares the brand's ideals, and can potentially compete with Hollywood.

13. Antonio Lucio, Visa
Visa integrated marketing and communications in April 2013, shifting the PR function under marketing, and Lucio is working to bring the two departments together under one roof in a seamless fashion. In 2014, for the second time, Visa was an official sponsor of the World Cup in Brazil and leveraged its FIFA partnership in more than 90 countries. As of 2014, 37% of the brand's marketing budget was devoted to digital, and Lucio anticipates that number will increase even more going forward.
14. Sharon Rothstein, Starbucks
Starbucks just kicked off a new campaign that focuses on the human connections made at its stores rather than the brand's coffee. It has made a promise and an effort to hire veterans and their spouses and is helping employees earn degrees. The company is also a strong supporter of the LGBT community.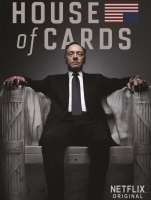 15. Kelly Bennett, Netflix
Netflix is changing the way we watch TV. More and more people are opting out of traditional cable packages because their favorite shows are released online for less than $8 a month. Netflix's successful series House of Cards opened the floodgates to a slew of original programming from Internet networks. Bennett, who joined Netflix in 2012, is leading the marketing charge for this disruptor entertainment company.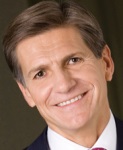 16. Marc Pritchard, Procter & Gamble
Ranked number 10 on PRWeek's 2014 Power List, Pritchard has led the CPG giant through a number of successful initiatives throughout the years, such as the brand's popular Thank You, Mom campaign. His mindset of going beyond digital marketing is resonating, as the company prepares to carve out a portion of its marketing budget for sampling efforts.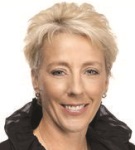 17. Barb Rechterman, GoDaddy
GoDaddy's ad campaigns, including its effort for the Super Bowl, have made people aware of the company, building it into the largest domain name registrar in the world. In 2014, the brand also introduced new offerings, such as Get Found, Get Paid, and Online Bookkeeping, and revamped existing products including Website Builder.
18. Stephen Quinn, Walmart
Quinn, who has been at Walmart since 2005 and in his current role since 2007, takes a 360-degree approach to marketing. He emphasizes the importance of connecting with consumers on an emotional basis when marketing and also strives to innovate on the data front. Walmart has been aggressive on the latter, most recently launching a mobile app called Savings Catcher that pulls in pricing information from competitors by scanning a customer's receipt.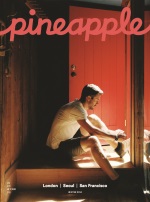 19. Jonathan Mildenhall, Airbnb
Mildenhall came onboard at Airbnb last spring, after serving as Coca-Cola's creative chief. Airbnb recently launched a global video campaign that aims to explain the brand's story by taking consumers on a train ride. The brand also launched a quarterly print magazine, Pineapple, this past fall to build physical connections with people beyond digital media storytelling.
20. Kurt Kane, Pizza Hut
After 56 years in the market, Pizza Hut remains fresh in its marcomms efforts, whether it is leveraging March Madness or launching the world's shortest press release. More recently, the brand decided to revamp its menu and update its logo and employee uniforms to stay relevant in the competitive pizza space.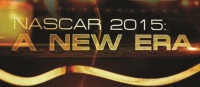 21. Steve Phelps, NASCAR
Since joining NASCAR in 2005, Phelps has helped strengthen the brand's identity in numerous ways, including taking back the rights to NASCAR.com from operator Turner Broadcasting and relaunching the website in 2013. Video views in 2014 compared to 2013 went from 1.1 million to 60 million. Phelps has also accelerated the sporting organization's efforts in sustainability and is focused on increasing engagement with Millennials, multiculturals, and women, and juggles hundreds of sponsors.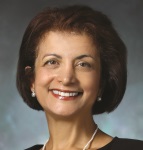 22. Dalal Haldeman, Johns Hopkins Medicine
When Haldeman joined the organization in 2006 as VP of marcomms, she merged the marketing and PR functions as a way to work together on common goals. She also changed the way Hopkins viewed social media in 2010 when she had the staff share updates online every 15 minutes after a shooting at the hospital.
23. Luanne Calvert, Virgin America
Calvert became the head of Virgin's integrated marcomms unit in 2012. In early 2014, she helped Virgin America debut its first in-flight social media network, along with a Twitter promotion for fans. More recently, the airline began working with Magnolia CMS to personalize consumers' experiences on their mobile devices.
24. Beth Comstock, General Electric
Comstock became GE's first marketing leader in almost 20 years in 2003 and, since then, she's been taking the company to new heights. She leads both marketing and communications for the company, oversees the conglomerate's investment arm called GE Ventures, and as of last fall, she added GE Lighting to her remit.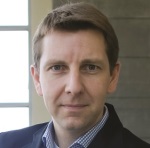 25. Simon Sproule, Aston Martin
Sproule, who has been on PRWeek's Power List numerous times, became Aston Martin's CMO in November, where he's leading global marketing and communications. Prior to a short stint as VP of communications and marketing at Tesla, Sproule served as CVP of global marketing communications at Nissan Motor Company and director of marketing communications for Renault-Nissan Alliance. Sproule was one of the earliest champions of brand journalism and built a newsroom at Nissan.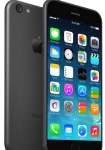 26. Phil Schiller, Apple
Since rejoining Apple in April 1997, Schiller has helped the company launch some of its most popular products in his role as SVP of worldwide marketing, including the iPhone 6. With its bigger screen and better storage and speed capabilities, the smartphone had the tech industry buzzing like it hadn't in a long time. Apple reported that 10 million phones were sold in the first weekend alone.
27. Marcos De Quinto, Coca-Cola
De Quinto succeeded Joe Tripodi at the beginning of 2015, where he relocated from Spain to the company's headquarters in Atlanta. Before leaving Spain, De Quinto and his team cleaned up at the Spanish Advertisers Association for the much-lauded spot, Benditos Bares (Blessed Bars). The Coca-Cola veteran, who joined the company in 1982, will oversee all marketing initiatives for the business worldwide.
28. Helena Norrman, Ericsson
Norrmann is focused on strengthening the company's multi-stakeholder approach through communications, brand, and marketing. She also told PRWeek that a main focus is explaining to all audiences Ericsson's capabilities beyond mobile networking through a marketing campaign dubbed "Capturing the Networked Society," which encompasses 61 mini films produced in 25 countries. The efforts mark a shift for Ericsson as it expands into new businesses such as cloud computing and targets partnerships with automotive, utilities, and public safety industries.
29. Blair Christie, Cisco
Christie oversees global marketing, corporate comms, and government and community relations for Cisco. She and her team won accolades for its "Comeback Kid" effort by reinventing the brand's corporate reputation and turning sales losses into gains in 2013. The team is following up on that effort, recently unveiling the Firsts and Lasts campaign where a connected world enables the last traffic jam or the last product recall.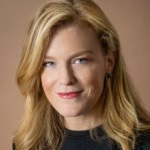 30. Samantha Skey, SheKnows
Skey has the unique dual role of revenue officer and CMO at the women's lifestyle platform with 78.4 million unique visitors per month. The company's Your #BossyIs campaign, which asked 9-year-old girls what bossy means to them, had a media reach of 7.2 million. Within five days of launch, the campaign video garnered more than 6,600 views on YouTube.
31. Sean Blankenship, Coldwell Banker
Under Blankenship's leadership, the real estate company launched a digital platform at the end of 2014 to make the home-selling process more fun, engaging, and interactive for the sellers themselves. For the first time in the brand's history, the platform allows sellers to get involved in the selling process by posting personal photos, videos, and stories online about their homes.
32. Chris Capossela, Microsoft
Before taking the marketing helm last March, Capossela had already held the CMO position at Microsoft from April 2011 to July 2013. In his 22-year tenure at the company, he has overseen the launch of Office 2007 and 2010, among other efforts. In his second spin as chief marketer, Capossela is focusing on making Microsoft a more consumer-focused brand and reportedly oversees a $1.1 billion advertising budget.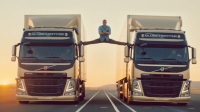 33. Alain Visser, Volvo Car Corp.
Visser is one of the driving forces behind Volvo's new strategy to attend fewer major auto shows in 2015 in order to put more focus on digital and consumer engagement efforts. He is also helping the company expand in China. Volvo was also a big winner at Cannes last year with its video of Jean-Claude Van Damme doing his split on the automaker's trucks.
34. Kieran Hannon, Belkin
Hannon, a founding member of the Irish Technology Leadership Group, works every day to promote the fact that Belkin is focused on making people' lives easier with its products and tools. Last year, the company launched its cutting-edge smart home platform WeMo as a standalone brand.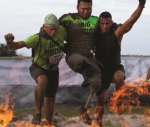 35. Jerome Hiquet, Tough Mudder
Hiquet became CMO of Tough Mudder in November 2014 and going forward he is focusing on helping the company grow, with more than 50 events planned worldwide in 2015. At the beginning of the year, the obstacle course mud run expanded its sponsorship partners, adding brands including Chipotle, Shock Top, and Radisson to its existing roster of companies such as Under Armour and Wheaties. The brand is also launching events in Mexico for the first time, and created a new division of runs called Urban Mudder for city dwellers.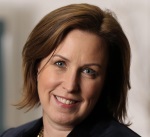 36. Christina Smedley, PayPal
Smedley is on a mission to create a cashless world where mobile payments are easy, online transactions are simple and safe, and a consumer's biggest concern is how to enjoy the time they save by not waiting in lines. She will have her work cut out for her in preparation for the potential spin-off of PayPal from parent eBay later this year.
37. Tim Mahoney, Chevrolet
Mahoney, who has been reinvigorating the brand since he became CMO in 2013, said at this year's CES that the future for the auto industry, especially Chevrolet, is all about connectivity, such as in-car Wi-Fi. The company is already delivering on those advances when it launched electric car Bolt and a revamped model of its hybrid Volt vehicle at this year's North American International Auto Show in Detroit.
38. Tony Pace, Subway
Subway is focused on testing and learning when it comes to marketing, Pace told media outlets last year. More recently at this year's CES, Pace said he believes companies need to make tech firms understand their needs so they can make marketing products and services that fit. The company is also emphasizing healthier food products in 2015, with new commercials airing about its new chicken strips free of artificial preservatives and flavors.
39. Brian Jennings, National Hockey League
Jennings told PRWeek in 2013 that the NHL was leveraging social media more than ever before, and as of this January, commissioner Gary Bettman attributed the league's recent TV viewership and attendance records to its digital efforts. The league has also been a strong proponent of the LGBT community for years, having an anti-discrimination policy in its collective bargaining agreement since 2005 and partnering with the You Can Play Project since 2013.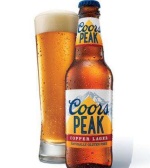 40. Andrew England, MillerCoors
MillerCoors already has a wide range of brands to promote, such as Blue Moon, Coors, Keystone, and Peroni, but the company will soon add a gluten-free beer to its portfolio to attract a new consumer set – a smart investment in light of the growing competition from wines, spirits, and craft brews. In February, the brand will begin marketing the new Coors Peak Copper Lager in Seattle and Portland. England also focuses the company's marketing on storytelling for brands, digital efforts, and enhancing the product experience.