Skills on offer at PR agencies have expanded exponentially in the last few years. What is certain is that a firm's to-do list will only lengthen as clients demand an approach complete with traditional elements such as media relations, along with an enhanced skill set that includes efforts around point of sale, Salesforce training, building apps, and Web design, just to name a few.
To provide the best expertise to their clients, agencies are investing in bringing in talent with a plethora of new skills in digital, data analysis, and beyond, as well as training current employees to answer the call of a broader agency portfolio. With the role of agencies evolving so rapidly, the only clear definition of what a PR firm does might just be whatever it takes to make a client successful.
Redesigning Marketing's Approach

Last year, medical technology company Picofemto approached Text100 with an unusual brief for a PR agency: Improve its online presence through branding, website development, and presentation design.
As it built its digital and social media practice, Text100 had already begun to branch out into new areas such as creating infographics and designing digital properties. Assignments such as the one from Picofemto gave the firm "an opportunity to do something that people hadn't historically seen us providing," says Jeremy Woolf, SVP, global and North American digital and social media lead for Text100.
"Historically [PR agencies] have been good at understanding brands and audiences. Now we're applying those two things previously managed by marketing agencies and design companies," he explains.
Text100 approached the Picofemto project through a wider lens than a design firm might have, by conducting research and asking questions about the brand's positioning, target audience, and business goals.
Then the agency set to work redesigning Picofemto's logo and website. It also created a Web style guide that provides guidance for future developers and designers to stay true to the brand's foundation. Finally, Text100 designed the landing page for Picofemto's product site and a template for its business presentations. With new branding, Picofemto went on to raise an additional round of investments to fund its medical technology platform.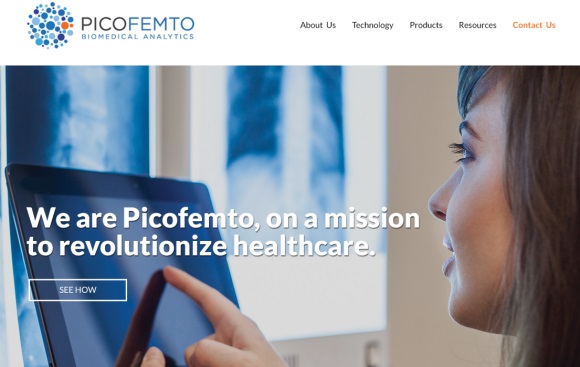 Different skill sets
To accomplish this and other similar work, Text100 had to hire employees with skills in new areas such as design and Web production.
"It's a different skill set, but every PR person needs to become an integrated communicator," Woolf adds. "The bigger question is, what is PR now? In my mind, this absolutely fits into PR."
Clients also need to be convinced of the expanding definition of the field, he adds.
"There is sometimes a reticence on the client side to do something that's different or unproven. The challenge is to show people they need to mix things up," Woolf says.
Going forward, he adds there will be more opportunities for comms pros by expanding into marketing automation, including lead and demand generation.
"We're getting asked more questions from CMOs about what role we're playing. PR needs to have an answer to those questions and get better quantifying and qualifying the work we do," he adds. "We need to get better at demonstrating an outcome – whether by using marketing automation tools, lead qualification, or making sure content is tagged correctly. This year will be the year of PR and marketing automation getting together."
Tech Narrative Behind Brand Publishing

Content became the buzzword of the PR industry in the past few years, with more companies developing content to engage consumers on social and digital channels. Weber Shandwick jumped on board in 2013 with the launch of Mediaco, a content creation and distribution unit. Yet as the PR firm tackled the challenge of helping more clients behave like media companies, it struggled to find a technological platform that met the unique needs of brand publishing. Weber set about building its own solution, and in October 2014, Mediaco Publish was born.
Mediaco Publish, which took 12 months to build, is a custom content management system for brand publishers.
The CMS is the first product developed by a new content technology group within Mediaco, which is comprised of creative technologists, user-experience designers, and software engineers. The team runs much like any other Web development operation, fixing bugs and rolling out quarterly updates to the platform.
Mediaco Publish is designed to allow various teams within companies to collaborate on content creation. Each piece of content developed in the system first goes through a pitch and ideation phase. Users can provide feedback and maintain a calendar of content in progress. The idea then gets assigned to a staffer who works on a draft and submits it for approval before it is published to a channel such as a company website or newsroom.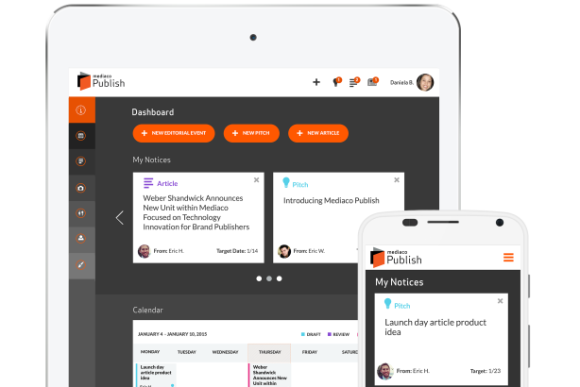 Importance of collaboration
For many brands venturing into publishing, "there are a lot of disparate stakeholders within the company itself that don't necessarily communicate with each other, but need to play well together," says Eric Weitner, SVP, technology platforms and product lead for Mediaco Publish. "That orchestration is core to how this tech should work."
Weitner joined Weber from Forbes, where he was senior manager of editorial development and helped build its contributor publishing platform.
The CMS' features include SEO tools, support for responsive Web design, integration with analytics, and various article templates such as listicles.
Weber clients such as VMware have already adopted Mediaco Publish and used it to publish content that targets multiple audiences across business units, says Jason Wellcome, global head of Mediaco.
Weber doesn't plan to stop with Mediaco Publish and has charged the team with coming up with additional technical solutions for brand publishing. The CMS is "the first of other products in our timeline," Weitner says.
Video Storytelling Paves Path to Purchase

Nokia hired Cohn & Wolfe in 2013 as its agency partner for global communications. That work has since evolved to touch the brand's "entire marketing mix," demonstrating the changing nature of C&W's business, says Jim Joseph, president, North America for the firm.
"When you think of PR in the old school sense, you tend to think of media relations, bloggers, and influencers," adds Joseph. "But you don't necessarily think about PR agencies actually doing the creative work, coming up with concepts and executing them. Video work often went to ad agencies, as did paid integrations and sometimes working with celebrities."
The agency's efforts for the Nokia Lumia smartphone have been far from old school. The product first launched in late 2013, with subsequent updates released each quarter. To promote the phone's features, the agency helped Nokia develop an integrated marketing approach centered on content marketing and video storytelling.
"Rather than just telling people how great the phone is, we wanted to actually show them," Joseph explains.
For example, in one video the brand partnered with the UK's University of Southampton to harness 200,000 bolts of lightning to charge the Lumia. The company also partnered with filmmaker and photographer Nev Schulman on a series of educational videos about the Lumia. C&W developed the strategy, concepts, and scripts for the videos.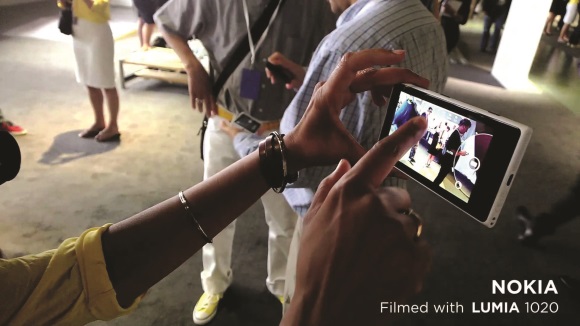 Multiple touchpoints
Nokia used the videos across a range of marketing touchpoints along the path to consumer purchase, including social media, influencer marketing, Salesforce training, point of sale, and internal communications.
"This is a nice example of where we want to be as an industry, in terms of developing the strategy, coming up with creative concepts, and then executing them," Joseph says.
"It's evolving in that direction with other clients and becoming more common. Rather than the hyper focus being on media relations, it's more about how we use media relations to augment and amplify the program we developed."
C&W's work for Nokia is ongoing.
"The work and results are much more impactful because they're done in an integrated fashion," he says. "But we are not walking away from traditional work. It's just now we're doing it in the context of a more integrated program with deeper connections to the marketing mix than before."
The New Math Part of PR Equation

Many PR pros probably entered the field hoping they would never have to solve another math problem. But for members at Shift Communications' marketing technology group, which launched in January 2014, calculations such as moving averages and medians have become second nature.
A strong foundation in math helps the team conduct research, choose the best marketing tools for campaigns, and deliver client insights and analytics to measure ROI.
"These mathematical methodologies are the hardest to teach, but once you know them you can apply them to Web analytics, social media measurement, and more," says Christopher Penn, VP, marketing technology at Shift.
Penn and his team have become adept at tools spanning SEO, social media publishing, analytics, and even financial analysis. They evaluate these solutions and help Shift staffers apply them while executing campaigns.
The group has played a key role in client work such as a campaign for consumer electronics startup Mohu.
The company, known for making HDTV antenna products, which allow viewers to watch content from major broadcast networks for free, planned to launch Mohu Channels, a product that would bridge the gap between over-the-air TV and online streaming. However, Mohu had a very small PR and marketing budget compared to competitors such as Apple TV and Roku.


Proving the value of PR
Shift first conducted analysis that garnered insights about consumers' feelings on cable, satellite television, and TV content delivery options. Those insights became the basis for a PR and digital marketing campaign encompassing earned, owned, and paid media.
In addition to analytics, the marketing technology group executed the paid media portion of the effort, which included advertising on Facebook and Twitter. It also measured the results of the campaign and determined that the digital advertising led to $4,536 in earnings for Mohu, with a 178% ROI. Shift also helped Mohu conduct a Kickstarter campaign that raised $35,000 in pledges in 45 days and 1,284 backers and almost $145,000 in pledges by the end of the campaign.
"We can say we're putting money in your pocket and prove the value of PR," Penn says.
One of the hurdles the group faces is educating clients to change their behaviors based on new data and tech.
"For example, some clients think you need to send a press release every day," he says. "We explain that you can't do that anymore because Google devalued them."
PR firms must also realize that it's not enough to simply master new platforms and tools, Penn adds.
"The tools can tell you that something happened, but not why," he says. "Marketing and PR pros need to upgrade their thinking so they have data, but then develop insights so they understand why things happened and then be able to make prescriptive recommendations."
Rethinking the PR Game

Hill+Knowlton Strategies and its subsidiary, Group SJR, created the GE Masterclass video series with the aim of teaching people about General Electric's technology in an entertaining and relatable way. Agency staffers wrote the scripts in partnership with author and comedian Baratunde Thurston and shot the videos in locations including the Austrian Alps and Schenectady, New York. The videos garnered more than 2 million views on YouTube.
"When PR firms used to look at subject-matter expertise, we would create a whitepaper. They were largely unread," says Alexander Jutkowitz, vice chairman and chief global strategist of H+K and managing partner of Group SJR. "Now it's a video series."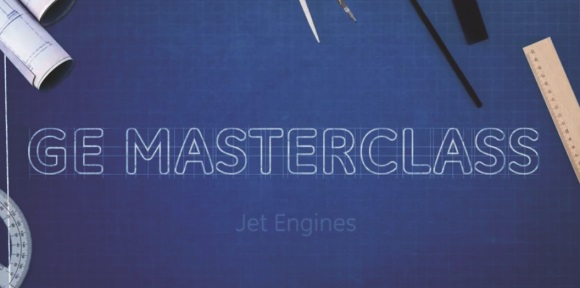 In September, Marina Maher Communications launched a shopper marketing program for Stainmaster's PetProtect carpet and cushion system. As part of the effort, the firm designed point-of-sale elements including table tents, posters, floor decals, sample stickers, and more.
Current Lifestyle Marketing created and designed an online game hub, Play with Plumrs, for household cleaning brand Liquid-Plumr. The first of three games, Plumr Pairs, where players can win cash prizes, launched in late October 2014. The average time spent on the game hub has increased to 24 minutes and more than 360,000 levels have been played.