Predictions that the previous general election would be the first 'social media election' in the UK proved unfounded and similar claims for this election are being treated with the scepticism they deserve.


Likewise, the importance of televised leadership debates – which were arguably critical in the result of the last general election – are, perhaps, overstated this time, despite the spectacle of Prime Minister David Cameron attempting to body-swerve them by fighting for the rights of the Greens to be included.

---
Have your say by voting in our poll:

---
In fact, this could be the first truly integrated election in UK political history, with traditional media used to convey complex messages while social media amplifies and reinforces these messages to the social media faithful from each party.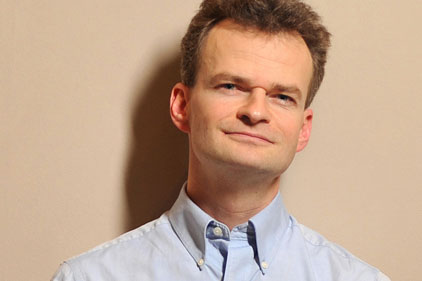 For Graham McMillan (above), chief executive of public affairs agency Open Road, this is a distinct possibility.


He adds: "Social media will help to dictate and amplify, as well as rebut, traditional media. Local candidates will make maximum use of the ability on Facebook to specify exactly the geographic location they want to target and then they will amplify this effectively in local media."


PRWeek understands that Conservative Central Office, which has ten people working on its digital team compared with five at the last election, will employ exactly this strategy; using social media to amplify traditional media stories, as well as using it to rebut negative stories and disrupt the messaging of its opponents.


One of the key strategic uses of social media for the Conservatives this time, it is believed, will be that a story that breaks on social media in the evening still has the potential to be a big traditional media story the following day.


This brings the 24-hour news cycle to life in a way never seen in previous elections, with social media supporting traditional media coverage no matter what time a political story breaks.


Covering all the bases
Speaking at an event organised by FleishmanHillard earlier this week, Liam Fox, the Conservatives' former defence secretary, told PRWeek that a combination of social and traditional media was essential to win and that the demographics of social media were a factor.


He added: "Most people still get their information through broadcast media. Young people will be more influenced by social media, or at least more engaged by it, although it remains to be seen whether this will have much influence in terms of voting. Wise campaigners will be advised to be on as many different means of communication as possible."


Labour currently has 172,000 followers of its official Twitter account while the Conservative Party has 133,000.


Labour's Twitter dominance is borne out by the agency Social Baker, which carried out research showing that mentions of the official Labour handle in the past 30 days dwarfed that of the Conservatives, at more than 90,000 compared with nearly 34,000.


But, for all the usefulness of social media, their importance should not be over-egged.


The election of Barack Obama to the US Presidency, in both 2008 and 2012, was immediately hailed as a template for a 'social media election'.


Party activists and fundraisers in the US used social media to ensure that potential supporters and donors were contacted by people that they knew and trusted, rather than by strangers, thereby enabling more effective personal contact.
"There will never be a truly social media election.

Graham McMillan
But anyone expecting a 'social media election' in the UK could be waiting a long time, warns McMillan.
He says: "There will never be a truly social media election. Direct contact with the candidates, traditional media and the track records of the parties will always have a massive influence alongside digital."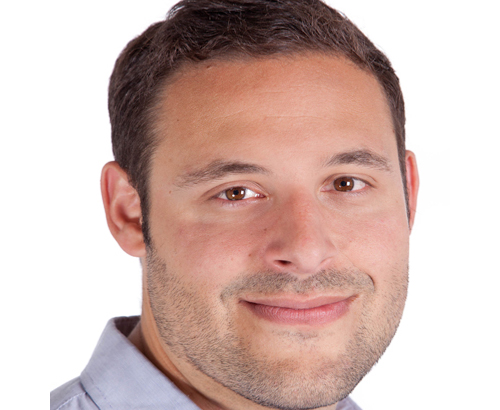 For Nick Faith (above), co-founder of Westminster Policy Institute, the main parties have a long way to go before they achieve political engagement with the public via social media.


He says: "The large majority of the country is not using social media to follow mainstream politics. Most people prefer to follow the fortunes of their football team or characters out of TOWIE than MPs or political parties. Political parties are not using social media to engage directly with the electorate. They predominantly view the use of Twitter, for example, as a way of amplifying a message in traditional print media rather than asking people to actively participate in an issue that is of interest to them."
Most people prefer to follow the fortunes of their football team or characters out of TOWIE than MPs or political parties.

Nick Faith
However, not everyone has given up on the idea of the first social media election. One such person is Colin Byrne, chief executive, UK and EMEA at Weber Shandwick.
Byrne, who was recently appointed a visiting fellow of The Reuters Institute for the Study of Journalism at Oxford University, says: "Some of the newer social media platforms were either new or non-existent in 2010 so this election has a real chance of being the first social media election. The question is what does that mean? New technology is one thing. Engaging content is another."
Paul Greenwood, senior research and insight director for We Are Social, agrees.
He says: "There is potential for 2015 to be the first truly social election – but whether it actually will be is a different matter. At the moment, the social strategies of all parties are functional rather than impactful. In 2010 many were excited at the part that social media could potentially play within that election. As it turned out, it was a bit of a damp squib on social. The election was still dominated by traditional media – notably TV, with the leadership debates."


The big TV debate
But will the TV debates, if they happen at all, have the sort of impact they had in 2010?


Unlikely, given that the novelty factor of seeing the leaders go head-to-head has dissipated, but they will still be an important factor, argues Byrne.


He says: "I think the TV debates are very important, as to date TV has been the biggest window on national politics for voters – though this will be less so with newer voters."


It is received wisdom that Cameron has everything to lose and little to gain from taking part in the debates, whether he comes across as convincing or not, but some think a good performance by Labour leader Ed Miliband on the day could have a large effect on the end result.


"If Miliband is able to put in even a half-convincing performance during the debates, the impact that could have on some undecided voters could significantly change the result and that is why Cameron is doing all he can to avoid them," says Faith.


The debates will also, of course, favour the smaller parties by giving them a national broadcast platform they have not enjoyed previously.


"If there are TV debates, their main effect may be to distract from the rest of the campaign and they may cause an unusual rise in the popularity of one of the smaller parties if they strike a chord on national television," says McMillan. "This then distracts the main parties from their preferred messages while they have to hammer the smaller party for the last few weeks of the campaign."


McMillan also points to the fact that debates are rarely the decisive factor in US presidential elections and that former SNP leader Alex Salmond still lost the Scottish referendum result last year, despite being the 'winner' of one of his two debates against Alistair Darling.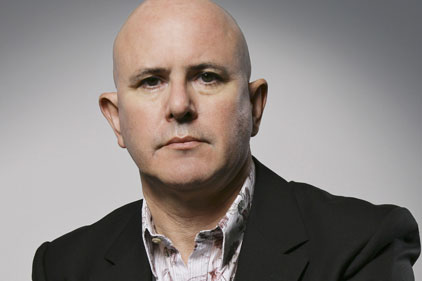 So, if not social media or traditional media alone, what are the tools that are needed to win?


Byrne (above) points to the so-called 'ground war' as a necessary third tranche of any attempt to influence voters.

He says: "The TV debates and national campaigns will focus on big themes but, locally, seats could be won or lost on local issues. You need people from the community and in the community to engage on important local issues that could be decisive in local marginals but are not on the national media or political agenda."


Micro-targeting voters
The use of data will be another key tool, as the parties use 'micro-targeting' to hone in on the specific messages that will have resonance with individual households.


In the end, it will come down to how well the parties employ every communication tool at their disposal to reach individuals, communities and, ultimately, the country with their messages.
Tell me, I'll forget. Show me, I'll remember. Involve me, I'll understand.

Chinese Proverb
McMillan employs an old Chinese proverb to explain.
He says: "Tell me, I'll forget. Show me, I'll remember. Involve me, I'll understand. Direct personal experience, direct contact with candidates, the views of friends and family, family background combined with traditional media and social media, all mix to help decide voting preferences."