The holiday season is particularly hard for 1.5 million struggling New Yorkers who rely on Food Bank For New York City for emergency food and services. We needed a strong call to action and our Thankful to Give campaign, which ran through December, was the answer.
This multifaceted, citywide initiative was a targeted effort to increase giving, raise awareness, and engage people in our mission to end hunger.
We kicked off the campaign with digital and print ads featuring famous Food Bank ambassadors Mario Batali, Anthony Bourdain, Kevin Bacon, and Stanley Tucci, urging New Yorkers to help end hunger.
Capturing the public's attention was the first step. Transforming that into action was the next goal. We accomplished this with myriad events in all five boroughs, partnering with our member charities, celebrity supporters, committed volunteers, and corporate partners, including Sysco and Bank of America.
We rolled out Thankful to Give events across the city, from distributing 20,000 turkeys with all the trimmings, to preparing pantry boxes to provide more than 16,000 meals, to enlisting the New York Giants to serve holiday dinners.
This small snapshot of the many ways New Yorkers are giving back exemplifies the scope and impact of the effort. The campaign was featured in 42 stories and created more than 70 million monthly media impressions across New York's top news outlets, bringing an important issue to the public consciousness, and highlightingour role as an anti-poverty leader.
Since the effort was launched, Food Bank For New York City's Facebook and Twitter audiences have grown significantly, with more than 9.2 million impressions. Celebrities, volunteers, corporate partners, chefs, and others supported the campaign via social media. Giving Tuesday alone garnered a social reach of more than 1.4 million, with our council members including Emeril Lagasse, Lorraine Bracco, and chef Anne Burrell, encouraging their followers to give to Food Bank.
Our goal is to highlight the pervasiveness of hunger in our great city and encourage people to do all they can to eradicate it. The holidays may be over, but the impact of our initiative is not. Our most vulnerable neighbors are getting food to feed their families thanks to everyone participating in this campaign.
And for that we are thankful.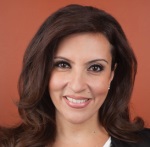 Silvia Davi is chief marketing and communications officer, Food Bank For New York City.