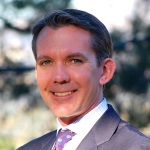 Alex Clark, director of corporate communications, Mattel
alex.clark@mattel.com
I'm sure there have been many excellent public apologies delivered throughout history, but most people would have a hard time remembering one. After all, the goal of a public apology is to draw attention away from a difficult situation, so it's little surprise that the most effective apologies are the ones we forget.
On the other hand, nobody forgets a botched public apology. Former President Bill Clinton's 1998 apology to the nation for his "inappropriate" relationship with a White House intern comes to mind, as does NFL commissioner Roger Goodell's more recent apology for his organization's slow and inadequate response to the Ray Rice scandal. Neither of these apologies were handled well, and as a result, they're both memorable.
There are three critical elements to an effective apology.
First, the apology must be genuinely contrite. If you're sorry for something, say so, and mean it. Nothing is less satisfying to an aggrieved public than a perfunctory apology that is clearly insincere. Not only does an insincere apology fail to ameliorate a difficult situation, it can make the situation worse.
An effective apology should also include a clear acknowledgement that a mistake was made. Too often, public figures are reluctant to admit that they made a mistake, and that it had a negative impact on a person or group of people. Public apologies are often vague in this regard, and the public is left wondering what exactly the apology is meant to address.
A clear path forward should also be included in an apology. Once a mistake has been acknowledged, and a sincere apology has been proffered, the public will want some assurance that the mistake won't be repeated.
So, an effective apology is one that's sincere, acknowledges a mistake, and lays out a plan to ensure it won't happen again. Seems obvious, but public figures forget this simple formula all too often, thus ensuring their apologies are the ones we remember.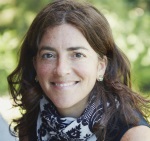 Lisa Gerber, founder, Big Leap Creative
lisa@bigleapcreative.com
Mastering the ability to apologize has never been more important than now thanks to amplified online conversation. Not only do you, as a brand, have more opportunities to mess up, but your detractors have far more opportunity to be heard.
Be it a tragedy, a customer service gaffe, or simply having said the wrong thing online, the public watches with baited breath for you to make one mistake, and they pounce.
A good apology comes from the heart. Your audience is watching to see how you react because they want to see if you care. And you should care.
After a storm that led to 1,000 canceled flights and stranded passengers for days, JetBlue CEO David Neeleman apologized on what is considered to be one of the first video apologies, He's not a great speaker, and you can tell that although he had talking points, he wasn't reading from a script.
The apology works because you can see he cares deeply, that he's upset, and is making changes organizationally to fix the problem.
The anatomy of a good apology:
Start with the word "I" or "we" and the word "apologize."
Don't follow it with the word "but." This leads to deflecting accountability. Own up to the problem.
Know the difference between an excuse and an explanation. Explanations answer the question, "Why did this happen?" They aren't excuses; they are causes to the problem which you will talk about resolving moving forward. Excuses deflect accountability.
Come from the heart. If you don't mean it, it will show, and it will fall flat. The apology will possibly make matters worse and draw more attention to a situation you really want to go away.
Companies survive bad apologies every day. But you want to thrive; to use crises as a teaching moment and to solidify loyalty with your audience. Come from the heart, take accountability, and be proactive as to how you will fix the problem, and people are far more likely to forgive.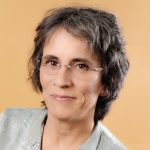 Pat LaDouceur, psychotherapist and author
pat@ladouceurmft.com
One of the reasons people try to hide their mistakes is because they feel bad, and they don't want to dwell on them. They especially don't want other people to dwell on them. They want to move on, but they're not sure how to do it.
The good news is that it's not complicated. An apology is most often the fastest and most effective way to move past a mistake. But an effective apology takes awareness, thought, and energy.
First, the problem needs to be owned. "I promised I would do it...and then I didn't." "I made that decision without talking to major stakeholders...that was an error." Explanations of good intentions and extenuating circumstances should be left out. They make an apology sound less sincere.
In addition, the impact needs to be acknowledged. Let people know that you know how your actions affected them: "I can see you were truly inconvenienced." "I'm sorry that I let you down." People want to feel understood. That understanding helps make an apology believable.
There also needs to be a commitment to a new and different future. "From this point forward, I plan to..." "I want you to know that I've set up a process so that this never happens again." To let down their guard, people need to believe that the person or company apologizing is committed to a new path.
As for the aftermath, don't get caught up in how your apology is received. It's not about that. When you mess up, your job is to make amends. You need to do your part to heal the relationship. At its core, an apology is an act of integrity.