Now a burgeoning, affordable city on the Northeast Regional rail line between Washington, DC, and New York City, Baltimore is home to myriad business opportunities, growing neighborhoods, and a good nightlife.
People don't leave Baltimore behind when they grow up. Work bonds are formed at water coolers over familiar teenage stomping grounds because those who leave the region to go to college often come back home to Charm City, says Caitlin Mills, PR director at Planit.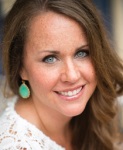 "In Baltimore, it is not about college, rather it is where you went to high school," she adds.
Mills can see Under Armour's headquarters from her desk – in November the company's CEO, Kevin Plank, said Baltimore is "brimming with potential."
Johns Hopkins Hospital and the University of Maryland Medical Center are located in the city, making Baltimore a player in the healthcare space.
Mills notes the tech industry is also booming – more than 90 startups and tech companies are based in the city including Securityhunter, a company providing electronic and physical security systems that landed on Inc.'s list of fastest-growing private companies with $36 million in revenue in 2013.
Defense contractors, looking for a home outside Washington, add cybersecurity to the list of fields supplying jobs to the local landscape. Baltimore-based startup ZeroFox, which helps businesses and government prevent cyberattacks, raised $10.7 million in funding last year ahead of its national expansion.
PR opportunities are also plentiful in Baltimore, whether in-house, at a boutique agency, or somewhere in between, says Mills. The "small fish in a big pond" mentality doesn't exist in the city, she adds.
At the boutique level, Mills benefited from mentorship and experience with national and global brands.
"It's not about competition," she explains. "It is all about collaboration and doing what's best for us and the city. People really want to see Baltimore get on the map more."
As well as Planit, other agencies that have offices located in Baltimore include Weber Shandwick and Imre. Downtown Baltimore is a mix of old and new. Cobblestone streets line Fell's Point, the historical area offering a mix of dive bars and restaurants.
Where there was once a stigma attached to the hotel restaurant scene, Mills says people are now having dinner at places including the Four Seasons' Wit & Wisdom tavern and the Baltimore Marriott Waterfront.
"There's not just one area you can single out to have fun in as a young communications professional in Baltimore," she notes. "There are really charming neighborhoods all across the city."
---
Fast Facts
1. Baltimore's unemployment rate in August 2014 was 10.2%, compared to 7.6% in Washington, DC, and 8.4% in Philadelphia in the same month.
2. The Horse You Rode In On at Fell's Point is great for a night out, says Mills, but beware – it's rumored to be haunted by the ghost of Edgar Allan Poe.
3. Popular HBO TV series The Wire was filmed and set in Baltimore, but it is also where DC-based House of Cards and Veep are shot.
4. Time ranked Baltimore County the sixth-most-affordable market for Millennials to buy a home and the Baltimore-Towson area was ranked the fifth-best major metropolitan area for students by the American Institute of Economic Research.
5. Johns Hopkins Hospital and Johns Hopkins University are the city's largest employers with a combined staff of 40,000, according to the Baltimore Development Corp.
---
Reach Out
Betamore (tech entrepreneur incubator)
1111 Light Street, 4th Floor
Baltimore, MD 21230
www.betamore.com
hello@betamore.com
The Baltimore Sun
501 North Calvert Street
Baltimore, MD 21278
www.baltimoresun.com
newstips@baltimoresun.com
PRSA Maryland Chapter
P.O. Box 1640
Columbia, MD 21044
(866) 868-7772
www.prsamd.org
info@prsamd.org